The best supermarket seafood baits - tested
Supermarket seafood baits come in all shapes and sizes. We help you find the right one for your needs.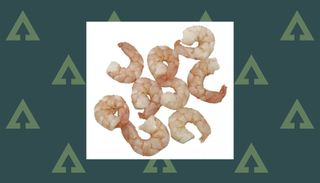 (Image credit: Angler's Mail)
Welcome to Advnture, the new home of AnglersMail.co.uk (opens in new tab)
Browsing supermarket seafood baits but not sure which one to choose? This buying guide is here to help you find the best one for your needs.
Cooked cockles
£5 for 268 gr
A well established tough sea food bait that can be fished directly on the hook. You need to be careful buying your cockles though, as most jars on sale in supermarkets contain pickled cockles making them very acidic and not so attractive to fish. Fresh or frozen are far better and work for most species. I once float fished with them over a bed of hemp on a local water and caught nine species including roach, rudd, bream, tench, carp, perch, eel, barbel and a crucian carp. They are such a tough bait that they can be legered either hair-rigged or directly on the hook at a good range.
SCORE: 22/30
Anchovy fillets in olive oil
74p for 30 gr
Carp in particular find these distinctive smelling fillets very appealing. Although small pieces of these fillets could be fished directly on the hook under a float, they are too soft to be cast any distance. However, they can be used to make a nicely textured boilie. Put them in a liquidiser and mix with eggs, then add a 50:50 Soya flour: semolina mix to produce a stiff paste. Roll the paste into balls and place in boiling water for up to three minutes and let them dry on a tea towel. The boilies are best fished hair-rigged. They work well for carp but unfortunately have the habit of attracting pike, often resulting in bite-offs.
SCORE: 22/30
Sardines in tomato sauce
62p for 95 gr
All forms of sardine work. Frozen sardines are a well known pike bait but over the years I have seen carp and the odd big tench pick up sardines on a wire trace intended for pike. I like the extra attraction of the tomato sauce in this bait, which is made into boilies by liquidising the sardines in tomato sauce with eggs and adding a 50:50 base mix. I found that the tomato sauce made the boilie less attractive to pike as I once had four pike using the ordinary sardine in my boilie with several bite-offs. The tomato sauce version works well mainly for carp but also attracts a few other species.
SCORE: 22/30
Cooked crayfish tails
£2.99 for 150 gr
Although technically not a sea food bait, these are my wild card, which I have been buying from Sainsbury's. They actually come from China. They are a good sized bait and fairly tough making them ideal for mounting directly on the hook. So far I've found them good either trotted or legered for chub. They have also accounted for the odd nice perch and barbel. In stillwaters to date I have caught some carp to upper- doubles plus the odd chub and a few 1 lb-plus roach. The bait looks a winner but it's early days.
SCORE: 23/30
Tuna in sunflower oil
£1.09 for 200 gr
Tuna can be bought in brine, water or sunflower oil. All three work but at this time of the year, I prefer the oil product as it's given me better results. The chunks make a brilliant additive to groundbait to increase their pulling power. Just push the chunks through and add the sieved pieces to the groundbait. The chunks can actually be fished directly on the hook and it makes a good stalking bait for most species, particularly when fished over groundbait containing small pieces of tuna steak or ground up tuna cupped-in. Like most sea foods they can be liquidised and added to a boilie base mix to make a good boilie.
SCORE: 23/30
Cooked sea mussels
£1.06 for 180 gr
A good sized tough salty bait. They can be fished directly on the hook or hair-rigged and cast out at long range. They are also a very useful stalking bait and work well in the margins under a float. When Virginia and I have used them beneath a float, in the edge, even on commercials we have found we were catching a much better stamp of carp with a few very big tench. Being so tough they tend to be small fish proof and because of their size more attractive to larger species particularly carp, tench, chub and barbel. Naturally catfish love them too.
SCORE: 24/30
Cooked and peeled prawns
£2 for 215 gr
Possibly the softest prawns, they tend to be best fished under a float. Most fish species take them, they are particularly deadly for big perch and carp. I often fish small sections of these prawns on a size 12 hook, feeding in quarter sections for big roach and rudd. They work well and at times are without equal for redfins particularly for bigger rudd, certainly out performing more traditional and expensive roach baits such as caster on many waters. They are good as feed when using King Prawns too. In the summer you need to keep them cool as they quickly go off.
SCORE: 26/30
Best buy - cooked and peeled king prawns
£3 for 215 gr
I first used King prawns in the early 1970s on the Hampshire Avon catching loads of big chub along with the odd salmon, sea trout and barbel. There are disadvantages in using king prawns. They are tough and big, making them attractive to larger species at the expense of their 'redfin' appeal. Deadly for carp, tench, barbel, big perch and chub, I have even caught big bream and the odd catfish. They work directly on the hook or hair-rigged, and take the strain of casting better than smaller prawns.
SCORE: 27/30
NOTE: All products tested July 2010. All prices correct at the time of going to Press. We do not take responsibility for price or product changes or current availability.
All the latest inspiration, tips and guides to help you plan your next Advnture!
Thank you for signing up to Advnture. You will receive a verification email shortly.
There was a problem. Please refresh the page and try again.