The surprising history of the Queen's love for angling
The Queen has been the centre of attention with her 90th birthday celebrations - and we can confirm she HAS enjoyed the delights of angling.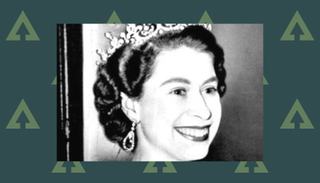 (Image credit: Angler's Mail)
Welcome to Advnture, the new home of AnglersMail.co.uk
As far as we understand Queen Elizabeth, now 90, has not actually fished for several years.
But her love for the sport is clear and was even detailed back when she came to the throne in 1952.
Her mother was mad keen on angling. Many members of the royal family have fished, often during retreats in Scotland or during trips abroad.
Indeed Prince William proposed to Kate during a trout fishing trip in Kenya… where he hooked a wife but caught no fish!
Here, as a special tribute to The Queen, we re-run part of an article published by our sister title Shooting Times back in 1953…
THE ROYAL ANGLER
It was not until after her marriage that the Queen took up angling seriously, but since then she has developed a real love for it.
No doubt her mother first encouraged her interest in it. The Queen Mother comes from an old Scottish family, and in Scotland salmon and trout fishing is second nature.
She is a first-class angler, and has fished wherever opportunity offered, at home and abroad. In 1927, when she and the late King visited Australia as Duke and Duchess of York, she managed to fit in a little fishing between her public engagements, and her catches received quite a lot of publicity.
She has also found time to study the art seriously, and the late Neville Chamberlain — himself a keen fisherman — lent the Queen Mother a number of books from his angling library.
In the Royal Family, then, as well as elsewhere, the prowess of women anglers is a proved fact, and the Queen's interest in the sport is growing. As so many of her subjects know, there is no better way of forgetting work and the cares of a crowded life than to get away to some quiet water, there to enjoy an hour or two's fishing.
So far, we believe, the Queen has done little fishing in Britain, except on the Dee, though that great river would content most salmon fishers. It is the second most famous salmon river of Scotland and for flyfishing probably the best of all — a royal river indeed, and one that has produced fish of more than 50lb. The record rod-caught salmon for the 20th century (larger fish were recorded in the 18th and 19th centuries) was caught by a woman, Miss G. W. Ballantine, in the Tay in 1922.
This year, as also when she was Princess Elizabeth, the Queen managed to spend a week or so at Balmoral during the best of the spring fishing in May. Already, however, she has fished overseas. At the end of 1951, when she and her husband visited Canada and the United States, they managed to sample Canada's great angling possibilities, and we hear that they also fished during their brief stay in Kenya in February 1952, which was so tragically cut short by the King's death.
Now that the long-awaited Australasian tour is to be carried out at the end of this year, we may hope that the Queen and the Duke will be able to cast a fly on the famous trout streams of New Zealand and Australia a quarter of a century after the Queen Mother fished them. No better relaxation could be found among the crowded round of official engagements. And, as any angler knows, the spirit of a country is nearest to one on the banks of a river, between sky and water.
It is a strange thing, this peace of the waterside, incomprehensible to those who have never experienced it. Even in these enlightened days, non-anglers persist in believing that fishing is a matter of sitting still for hours watching a float. Such have neither eyes to see, nor ears to hear, so the busy, stirring life of the riverbank of which the quiet angler becomes a part has no meaning for them.
The art of salmon or trout fishing is, of course, very far removed from sitting still. It calls for every faculty of eye, ear and hand, but this kind of action does not prevent the fly fisherman from identifying himself, like the bait fisher, with the world of fish and bird and insect. "Study to be quiet," quotes Izaak Walton from Thessalonians, adding, "and go angling."
Even in those far-off days of the 1600s, they felt the need for peace — how much greater is that need today! The humblest angler who takes out his rod and discovers on canal, or pond, or river this rich new world,could not wish a better gift for his Queen. We may well hope that if Queen Elizabeth has developed a real love of fishing she will be able to enjoy the sport throughout the Commonwealth.
All the latest inspiration, tips and guides to help you plan your next Advnture!