Anglers fight to save one of the UK's oldest fishing venues
Anglers are fighting back after Hampstead Heath has been reduced over the past few years.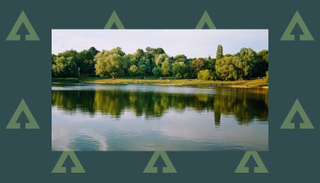 (Image credit: Angler's Mail)
Welcome to Advnture, the new home of AnglersMail.co.uk
Hampstead Heath fishing activity has been taking place since the lakes were dug 300 years ago.
But now anglers are only allowed on five of the 30 ponds in the famous London park.
Conservation work by the local authority to 'rewild' areas has also led to 50 per cent of the banks on three of the five fishable pools being closed to anglers.
Robert Gibbs, chairman of Hampstead and Highgate AS, is considering a legal challenge to get more Hampstead Heath fishing space.
Robert, 68, from nearby Crouch End, said: "We have been advised that it is possible to make a case for a legal right to fish the areas that have been closed.
"It is a grey area but, according to Common Law, I've heard that fishing somewhere for 20 years consecutively could make it a protected right, a bit like squatters' rights over land, so we are considering mounting a legal challenge.
"The most recent loss of fishing bank was on the men's swimming pond and the model boating pond, while the fishable bank on the mixed swimming pond was completely closed.
"Rewilding has removed 50 per cent of fishing access.
"The angling society had been disbanded a while back, but I reformed it 18 months ago, so that we could campaign against the reduction in fishing space and ensure that the people who control the activities on the Heath consider angling interests.
Hampstead Heath fishing is free
"The fishing is free, although these days you have to obtain an annual licence from the City of London Corporation, providing full proof of identity, so that people can be traced if there are any incidents.
"There are around 300 licence holders, and I estimate that there is now only room for about 30 people to fish at any one time. There can be a big demand for fishing space, especially in summer.
"For the first time I managed to get a place for us on a sports users' forum, which reports to a consultative committee, who discuss issues with the Heath's management committee.
"It is a bit like wading through treacle, but at least we have a voice now."
Paxman joins Hampstead Heath fishing battle
Robert continued: "I've also managed to involve our vice-president Jeremy Paxman (TV presenter, journalist and keen angler), and hopefully he'll be able to attract attention to it.
"We have introduced fishing taster sessions for children at local schools, providing all the equipment. These were very popular, and helped to show the positive aspect of angling to the community.
"Last week I toured the ponds with Roger Gentry, the superintendent in charge of the Heath, and we had a very positive discussion.
"The latest proposal is to introduce a £10 annual fee for fishing, which might reduce the numbers slightly, but it has been promised that all the proceeds will be invested back into the fishing, such as building fishing platforms.
"I have fished the ponds for 50 years since I was a teenager, and taught my three sons to fish there.
"There is some excellent fishing to be had, with carp to over 30 lb and bream and tench to doubles.
"I want it to continue to prosper, so that I can take my grandson there," Robert concluded.
City of London Corporation, which manages the park, and Hampstead Heath fishing, said: "We welcome anglers on the Heath, and we are in regular contact with the Hampstead and Highgate AS.
"Our role is to make sure that the Heath is safe, inclusive and welcoming for all our users."
All the latest inspiration, tips and guides to help you plan your next Advnture!
Running from 1964 until 2020, Angler's Mail was the UK's leading weekly magazine devoted to coarse fishing, telling readers everything they needed to know about which fish to catch, where to catch them, and what kit they needed to do it. Now, loads of the magazine's expert advice can be found on Advnture.com, as a helpful resource for angling newcomers and experts alike.