Why the "British record eel" won't be claimed
A 11 lb 8 oz 8 dr Kent fish cannot claim the British eel record due to a lack of necessary witnesses.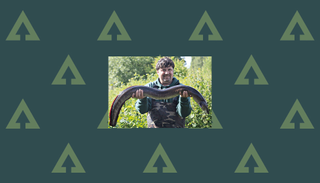 (Image credit: Angler's Mail)
Welcome to Advnture, the new home of AnglersMail.co.uk
Having stood for 35 years, the 11 lb 2 oz Hampshire giant by Steve Terry (also a carp angler) has rarely been seriously threatened and remains unchallenged on the British Record Fish Committee list. Several larger eels have been rumoured, lacked supporting evidence or have been discredited.
Now Steve Eastwood will not be claiming the record after catching his 11 lb 8 oz 8 dr beast on sausage meant for carp at his own 1.5 acre Grovehurst Fishery, Horsmonden, Kent.
Images were taken on a cameraphone, and having only his nephew as a (not independent) witness stops any hopes in their tracks.
A 13 lb 1 oz fish, also from a south east day ticket lake – Idenwood Fishery in East Sussex – was reported three years ago but again had no chance of recognition. That capture was witnessed by the angler, David Saunders' wife. And pictures were poor quality.
Most famously, as we reported eight years ago, there was a monster 13-pounder to a Hertfordshire carp angler. It was widely believed – surprising given no pictures were made public – but it was never claimed officially.
Norman Ward, known as Norman the plumber, had that huge eel on a boilie during a night session on 30-acre club water The Fisheries in the Colne Valley at Harefield.
The controlling club declared that any angler who publicises any fish capture on any of its three lakes faced an immediate lifetime ban from its waters, and that no exceptions will be made.
Club officials decided that the captor cannot claim a British record because of their ban, despite a large number of witnesses to its landing and weighing at the popular water. They insisted that no photographs were taken.
The upper size limit of eels in Britain has been a questioned pondered by many anglers.
In a recent interview, eel expert Barry McConnell said: 'Steve Ricketts used to fish the Radar down in Kent before it got turned into a National Trust water, and before it was closed it was electrofished three times. He was there when they got a 12 lb eel from one swim and put it back, saying we'll give you chance the chance to catch it. He fished that swim intensively but never caught it. They came back and electrofished it again and caught the same eel in the same spot. So these things do exist, though whether they take baits or not is another question.'
All the latest inspiration, tips and guides to help you plan your next Advnture!