Redmire Pool for sale – Chris Yates speaks about its past and future
Britain's most famous lake could be closed for fishing as the country estate it's on is on the verge of being sold.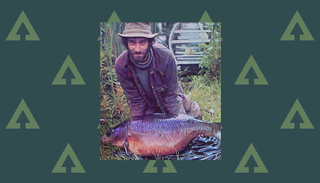 (Image credit: Angler's Mail)
Welcome to Advnture, the new home of AnglersMail.co.uk
Historic Redmire Pool is on the 120 acre Bernithan Court near Ross-on-Wye, Herefordshire, which is on the market with top estate agents Strutt and Parker for £3.25 million.
Redmire Pool produced three British record carp – 31 lb 4 oz to Bob Richards (1951), 44 lb to Dick Walker (1952) and 51 lb 8 oz to Chris Yates (1980) .
In recent times it has been de-silted and brought back to its former glory by Mark Walsingham.
But Mark, who also runs Ashmead, is unsure of what any new owners might do with the fishing rights.
Currently the owners receive £40,000 a year for the fishing but a new boss might stop fishing access.
Chris Yates on Redmire Pool
Wiltshire-Chris Yates said: "Redmire has to be one of the most legendary stillwaters in the world, let alone the UK.
"No other stillwater has been praised and lorded as much as Redmire.
"But it is such an insignificant bit of water at under three acres and I know anglers who have gone up to it for the first time and been underwhelmed."
Chris continued: "There will never be another carp water that will ever be as special as Redmire was. It had that magic ingredient that just can't be reproduced.
"Those 50 little carp stocked by Donald Leney in 1934 were fast growing and became the kings and queens and gained legendary status.
"Some grew bigger than any other carp in the country, except for illegal imports.
"But overt the years the giants died and it went into decline but at great expense and expertise, Mark has restored Redmire to its former glory and with just 50 original carp like at the beginning.
"These will no doubt grow bigger with less competition but now the future of the fishing is uncertain.
"The new owner might not want weird carp anglers trampling over his land.
"But if the worst happens and the fishing is stopped, it will back to being as it was with huge carp being left alone.
"It could even be a gift to Redmire to have a break," concluded Chris.
All the latest inspiration, tips and guides to help you plan your next Advnture!
Running from 1964 until 2020, Angler's Mail was the UK's leading weekly magazine devoted to coarse fishing, telling readers everything they needed to know about which fish to catch, where to catch them, and what kit they needed to do it. Now, loads of the magazine's expert advice can be found on Advnture.com, as a helpful resource for angling newcomers and experts alike.