How to improve your spring coarse fishing - 7 top tips
Mat Woods provides some useful fishing tips here for all sorts of situations this spring.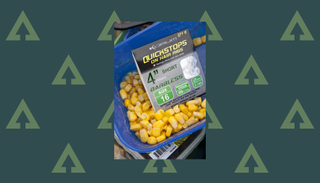 (Image credit: Angler's Mail)
Welcome to Advnture, the new home of AnglersMail.co.uk
I could start with cliché phrases about how spring has 'sprung' or how the 'warmer weather is finally upon us' but I'm not that confident it is!
The fish are still being a bit moody and the water temperatures aren't quite where they need to be for this time of year – but there's still plenty of great fishing to be enjoyed with the right tactics.
Match weights are up. Big carp are getting caught at last! And for some the monster bream and tench have even made some early appearances. Want to know how you can enjoy the same success as our expert team of angling consultants?
Well I've asked Team Korum to come up with their top fishing tips for each species you might be targeting this spring. I've even chipped in with a few secrets of my own!
01. Small carp
"Pole anglers will be thinking about fishing shallow in these conditions, especially if the sun gets high in the sky and brings the fish up in the water. My advice to the general angler, with rod and reel, is to use a small Pellet Feeder and fish shallow areas. Island margins are as good a place to start as any, but up near reed beds is just as effective." Adam Firth
02. Big carp
"A lot of very big fish have been caught in the last couple of weeks, but the tactics that have done the trick have been massively varied. I certainly think there are many ways to skin the cat, as it were, at this time. If you want the really big girls on a longer session, then think about the greed-factor. If your location is right, then a larger baited area can produce the goods. For short sessions, however, I'd still be looking at natural baits like maggots. Try a Korum Combi-Feeder as something different. It's caught me loads of fish in recent times." Mat Woods
03. Tench
"My big tench campaign starts early and for me there's only one real way to catch bigger tench – and that's to catch as many tench as possible. Fish for a big hit with a large area of bait, full of groundbaits, pellets, particles and naturals. A real mixed feast! Regular casting with feeders or PVA bags will keep those fish coming to your area." Dai Gribble
04. Bream
"My tactic has been simple. Balls of groundbait, and recasting Dura-Method Feeders loaded with the same mix every hour. If I stop recasting, the bites stop! It goes to show how quickly they can get through bait, even when the water's still a little chilly." Shaun Hodges
05. Silvers
"I've enjoyed some lovely days fishing close in with a Korum blob float, just feeding maggots and casters by hand to catch roach and rudd shallow. It's fabulous fishing, whether you use a waggler rod and line or a short pole. Use the new CS Series Hooks to Nylon in the Worm/Caster pattern. With that hook, every bite converts to a fish in the hand!" Chris Ponsford
06. Crucians
"Many fish for crucians in the traditional manner, with long rod, float and watching it like a hawk! These days, if you're after some really big fish, scaled down carp tactics work just as effectively. Try a Korum Dura-Method feeder and a short hooklink. A banded pellet hookbait, piece of corn or even a couple of maggots can be brilliant fished on a feeder loaded with fishmeal groundbait and small pellets." Nigel Botherway
07. Perch
"Legered lobworms are always difficult to beat when fishing for perch. Target the snaggy marginal areas and make everything free running with a Korum Running Rig Kit. Just add a light lead or a feeder loaded with chopped worms and prawns. Deadly tactic! Beware the 'nuisance' carp!" Phil Spinks
All the latest inspiration, tips and guides to help you plan your next Advnture!