The Montane Dart T-Shirt is a class bit of kit at an affordable price. Designed to balance warmth, wicking and breathability, the Dart boasts low-profile, flatlocked seams that eliminate chafing and increase durability. Furthermore, it's treated with Polygiene for odor control. While the tight fit won't be for everybody, its high-performance credentials certainly will.
Pros
+

Comfortable

+

Breathable

+

Moisture wicking

+

Offers good insulation

+

Odor control

+

Anti-chafing seams

+

Reasonable price
Cons
-

Tight fit not for everybody
Montane Dart T-Shirt: first impressions
The Montane Dart T-Shirt is billed as a classic, all-season, all-mountain, technical T-shirt. Made from 100% recycled APEX ECO fabric, it promises to perfectly balance warmth, wicking and breathability.
Furthermore, the Dart boasts low-profile flatlocked seams internally and externally to avoid chafing and increase durability, as well as UPF 20+ protection. It's finished with Polygiene treatment to ensure lifelong odor control capabilities. As such, it's a good choice for tough trails or multi-day adventures.
In our pick of the best men's hiking shirts, the Montane Dart T-Shirt scoops two accolades. Firstly, at a very reasonable £26, it's the most-budget friendly garment in our round-up. Secondly, weighing in at just 105g / 3.7oz, this fetching featherweight is the lightest garment in our list. We were excited to put it to the test.
Specifications
• RRP: $35 (US) / £26 (UK)
• Materials: Recycled APEX ECO (100%), finished with Polygiene
• Weight (men's large): 105g / 3.7oz
• Sizes available: XS-XXL
• Colors: Alpine Red / Antarctic Blue / Black / Electric Blue / Kelp Green / Orion Blue / Slate
Montane Dart T-Shirt: on the trails
The Montane Dart T-Shirt looks cool. Its tailored fit is figure flattering and the understated design is stylish without being flashy. It's comfortable, too. The fabric is soft and the shirt manages to hug in all the right places.
As we set out on a fresh, high-pressure autumn morning, the Dart was surprisingly insulating, especially given its weight. When the intensity increased and the afternoon sun grew in strength, the shirt really came into its own. Breathable and moisture-wicking, it left us feeling dry and comfortable, even beneath backpacks. When bags were removed for a moment to enjoy the view, the Dart was a feverishly fast dryer (see also: moisture wicking material).
The tight fit won't be for everybody. We wouldn't recommend sizing-up, however, as the shirt is designed to be tight and the functionality could be compromised otherwise. If you have a standard athletic body shape or want to show off the guns and pecs, the flattering fit should work wonders.
While this isn't a shirt that would necessarily double-up for casual (unless you like the sporty look), we think it'd handle any kind of activity you threw at it. Plus, it works well as part of a layering system. All in all, a fine garment, especially for the price.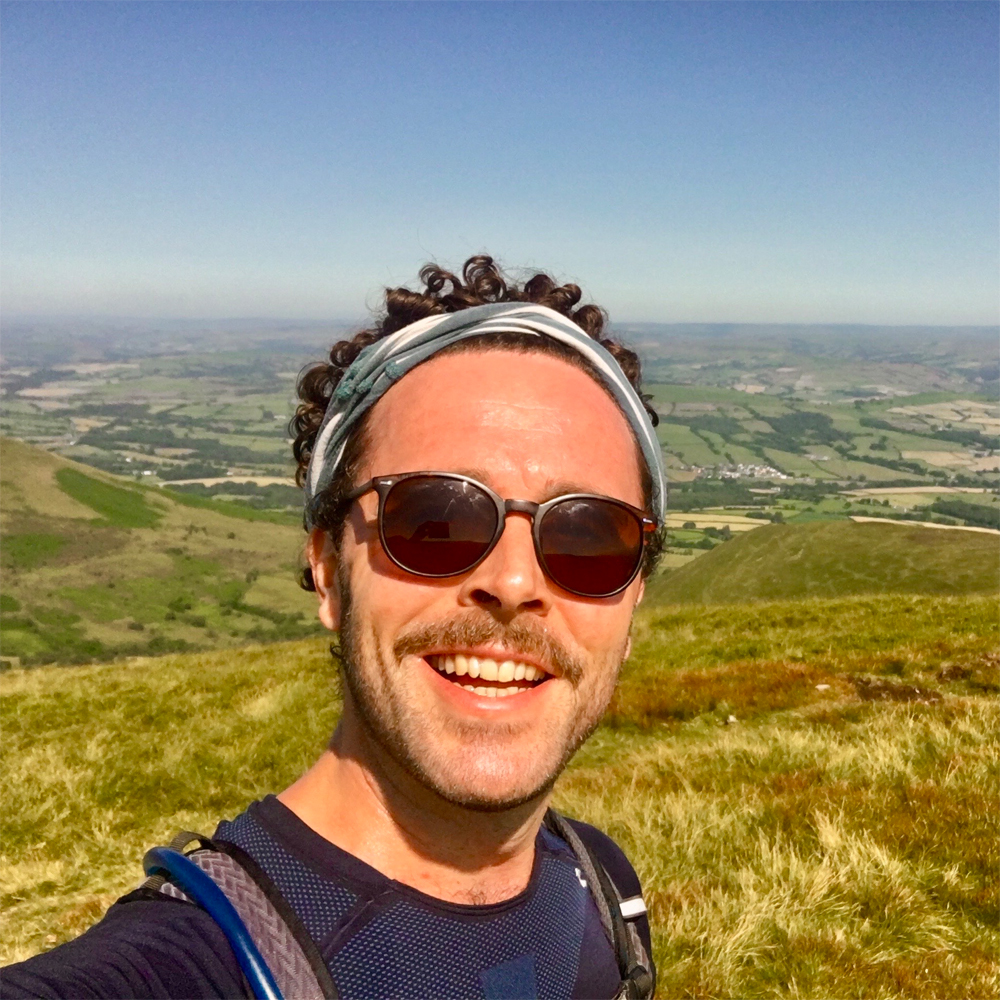 A journalist, writer and editor with a passion for self-powered adventures, Dan combines a love of landscape, wildlife and culture with a need for exhilaration, good times and endurance tests. Raised in the Peak District, Dan loves nothing more than exploring the national park's rolling hills, picturesque dales and wild moorland. However, you'll find him walking, running and cycling in lots of landscapes in the UK and further afield. Dan's most cherished hiking experience is bivouacking on Volcan de Acatenango, in Guatemala, and watching the 'Volcano of Fire' across the valley erupt golden lava into the black tapestry of stars and galaxies.