Debate sparked as call is made for Snowdon name change
Snowdonia National Park Authority to consider exclusive use of Welsh name Yr Wyddfa for country's tallest mountain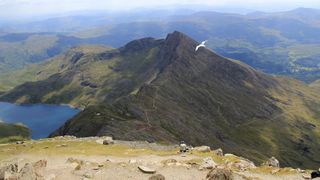 (Image credit: Getty Images)
A proposal to call one of the UK's tallest mountains by only its Welsh name has prompted a heated debate among outdoors enthusiasts.
Snowdonia National Park authorities are considering a motion brought by Gwynedd county councillor John Pughe Roberts to refer to Snowdon exclusively as Yr Wyddfa, and the mountain area of Snowdonia as Eryri.
Now a task group, which has been set up by Snowdonia National Park Authority (SNPA) to adapt guidelines on the use of Welsh place names, is to consider the Snowdon to Yr Wyddfa suggestion.
However, the idea has led to a division of opinion among people who live in Wales and outside. While some think that the Welsh name deserves a place on signage in the park, others think the mountain should have dual name. Further arguments claim that Snowdon should be left as Snowdon.
Snowdon: What's in a name?

Snowdon is the tallest mountain in Wales at 1085m. The Welsh name, Yr Wyddfa, means "grave" and is pronounced, "er with-va".
Legend has it that the giant, Rhita Gawr, the king of Wales, was buried under a cairn on the summit of the mountain after a battle with King Arthur.
Eryri is said to come from the Latin word "oriri", which means "to rise", although others believe it refers to the Welsh name for eagle, Eryr.
The English names for Snowdonia and Snowdon are derived from the Saxon language, meaning "snow hill".
A new name for other mountains
Most people call the world's tallest mountain Mount Everest. It was a Surveyor General of India, the Welsh-born Colonel Sir George Everest, who gave the mountain its English name of Everest in the early 1800s.
Meanwhile, there are two other names favoured by locals in Tibet and Nepal for Everest. The 8849m mountain lies on the boundary of the two regions.
The Sherpas, who comprise a community indigenous to the Himalayan region, call Everest by the Tibetan name, Chomolungma, which means "goddess mother of the world" or "goddess of the valley".
They believe that the summit of Chomolungma is home to the Buddhist goddess Miyolangsangma.
The Nepali name, said to be coined by prominent historian the late Baburam Acharya in the 1930s, is Sagarmatha, which means "Peak of Heaven."
In Australia, Ayers Rock is also the subject of name changes. The original name came from colonial times after former South Australian Premier Sir Henry Ayers. In 1993, it became known as Uluru, from the language of the rock's traditional owners, the Anangu people.
In 2002, it was changed again to Uluru/Ayers Rock. Almost all Australians now call it Uluru.
Time will tell: Snowdon or Yr Wyddfa
We will be reporting back once a decision has been made on the name of the highest summit in Wales.
Should it stay as Snowdon, be known only as Yr Wyddfa, or go by both names?
All the latest inspiration, tips and guides to help you plan your next Advnture!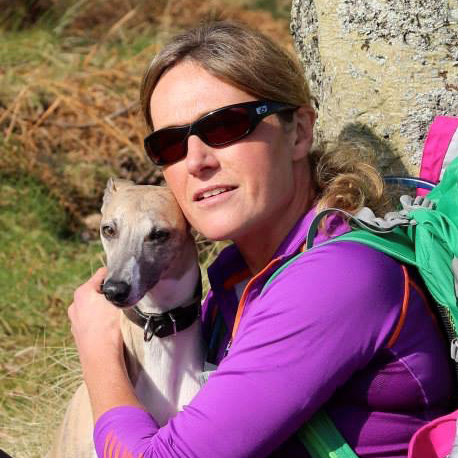 Fiona Russell is a widely published adventure journalist and blogger, better known as Fiona Outdoors. She is based in Scotland and is an all-round outdoors enthusiast with favorite activities including trail running, mountain walking, mountain biking, road cycling, triathlon and skiing (both downhill and backcountry). Aside from her own adventures, Fiona's biggest aim is to inspire others to enjoy getting outside and exploring, especially through her writing. She is also rarely seen without a running skort! Find out more at Fiona Outdoors.