Outdoor recreation contributed over $1 trillion to the US economy in 2022
Outdoors adventures accounted for 2.2% of the US's GDP in 2022 – more than oil/gas extraction and mining combined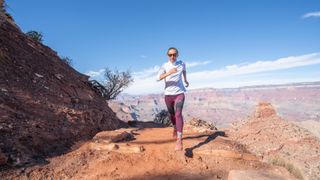 (Image credit: swissmediavision)
Outdoor adventures are big business in America, it's official. According to the US Department of Commerce, the outdoors recreation industry contributed $1.1 trillion to the US economy in 2022. And no, that wasn't down to just three people buying limited edition Nike Alphafly Nexts.
The Department of Commerce's latest assessment reveals that last year, outdoors recreation put more back into the US economy than oil and gas extraction and mining combined, while being responsible for 2.2% of total gross domestic product (GDP). The sector also generated five million jobs or 3.2% of total national employment (which reminds us, yes, you can get paid to go hiking with these jobs).
In states such as Alaska, Hawaii, Montana, Wyoming, Vermont and Massachusetts, the contribution outdoors activities made to their economies was even greater – over 4% in each case.
Admittedly, the assessment has a broader definition of outdoors activity than we do on this site; outdoors concerts and RVing were both included in the figures. But hiking, climbing, paddling, cycling and running, as well as simply visiting National Parks, all made hefty contributions, especially when you factor in buying all the equipment and clothing necessary for those activities.
In fact, the retail trade was the largest contributor, generating $153.6 billion, while "arts, entertainment, recreation, accommodation and food services" was second with $144.5 billion.
The outdoor recreation economy is also outstripping the overall domestic economy by a considerable degree. Between 2021 and 2022, outdoor recreation grew at 4.8%, while total economic growth was only 1.9&. Job growth in outdoor recreation during the same period was double the total national rate.
"This shows that sustained investment in outdoor recreation and protection of our shared public lands and waters pays huge dividends for our local and national economies and quality of life," states Jessica Turner, President of the trade group Outdoor Recreation Roundtable.
The most lucrative activities were:
RVing ($35.5 billion) The states with the largest contributions were Indiana ($5.9 billion), Texas ($3.6 billion), and California ($3.4 billion)
Boating/fishing ($32.4 billion) The states with the largest contributions were Florida ($4.4 billion), California ($2.4 billion), and Texas ($2.1 billion)
Motorcycling/ATVing ($11.5 billion) The states with the largest contributions were Wisconsin ($1.1 billion), California ($1.0 billion), and Texas ($877.4 million)
Snow activities ($7.0 billion) The states with the largest contributions were Colorado ($1.4 billion), California ($688.2 million), and Utah ($601.8 million)
All the latest inspiration, tips and guides to help you plan your next Advnture!