The Alpkit Woodsmoke is a cool weather insulator with moisture-wicking and fast-drying capabilities. Treated with Polygiene, it affords lifelong odor protection. With rugged good looks, UPF 50+ protection and trail features, it's a comfortable cold-weather champion with bags of attitude and rugged charm, that won't let you down.
Pros
+

Very comfortable

+

Good insulation

+

High wicking

+

Quick drying

+

Odor control
Cons
-

Too warm for some conditions
Alpkit Woodsmoke Hiking Shirt: first impressions
High-wicking, quick-drying and temperature-regulating, the Alpkit Woodsmoke Hiking Shirt appears perfect for cooler conditions. It's odor-resistant too.
The shirt is made from ThermoTech polyester, which has hollow core fibres that trap more air for increased insulation. Moisture-wicking, fast-drying and with a high warmth-to-weight ratio, this shirt is designed to insulate against the cold and keep you dry under exertion. Finished with Polygiene anti-odor control, the Woodsmoke is a great choice for multi-day adventures.
With large chest pockets, press-stud fastenings throughout, an active cut across the back for increased freedom of movement and UPF 50+ protection, it's clear that the Woodsmoke has been designed with performance as priority number one. That said, it looks cool in a rugged-lumberjack-meets-90s-grunge-fan kind of way and wouldn't be out of place on city streets or Alpine trails.
Alpkit describe the Woodsmoke as "the most comfortable shirt you've ever owned" and hails its brushed fabric to be "as comfortable as your favorite cotton shirt" but with the high-wicking and quick-drying properties that cotton lacks. We were excited to see if it could live up to the claims and earn a place in our best hiking shirts buying guide.
Specifications
• RRP: $79.99 (US) / £64.99 (UK)
• Materials: Thermocore polyester (95%), spandex (5%)
• Weight: 375g / 13.2oz
• Sizes available: S / M / L / XL / XXL
• Colors: Nemo / Stirling / Brick
Alpkit Woodsmoke Hiking Shirt: on the trails
As we set out on a crisp and clear Autumn morning, the Alpkit Woodsmoke Hiking Shirt felt like a warm and reassuring hug. Soft and cosy against the skin, insulating against morning cool and offering all the cotton comfort we were promised, the shirt impressed us. The active cut and articulated fit across the back afforded unrestricted freedom, too.
Weighing 375g / 13.2oz and with the ThermoTech polyester composition, the Woodsmoke was a sure bet to deliver the goods in chilly conditions (parhaps in conjunction with other hiking layers). Without doubt, this is a winner for winter hikes or mountain trails. How would it handle heat and exertion, though?
In the afternoon, we climbed a steep valley side in full sun and with total protection from the wind. Midway up, we were hot and our backs were definitely feeling damp beneath packs. Once backpacks were removed, though, the shirt dried very rapidly. On another occasion, we got soaked in unexpected rain and were, once again, utterly bowled over by the speed of drying time.
Did the Woodsmoke live up to Alpkit's claim of being the most comfortable shirt you will ever own? Yes and no. Despite being very comfortable from the get go, we initially thought the claim was a marketing spiel. Then something happened – we couldn't take the Woodsmoke off. Something about this shirt feels very right. The more you wear it, the more you want to.
Overall, a high-performance shirt that does the business. While not recommended for very hot weather, it's a good choice for pretty much everything else (including grunge shows).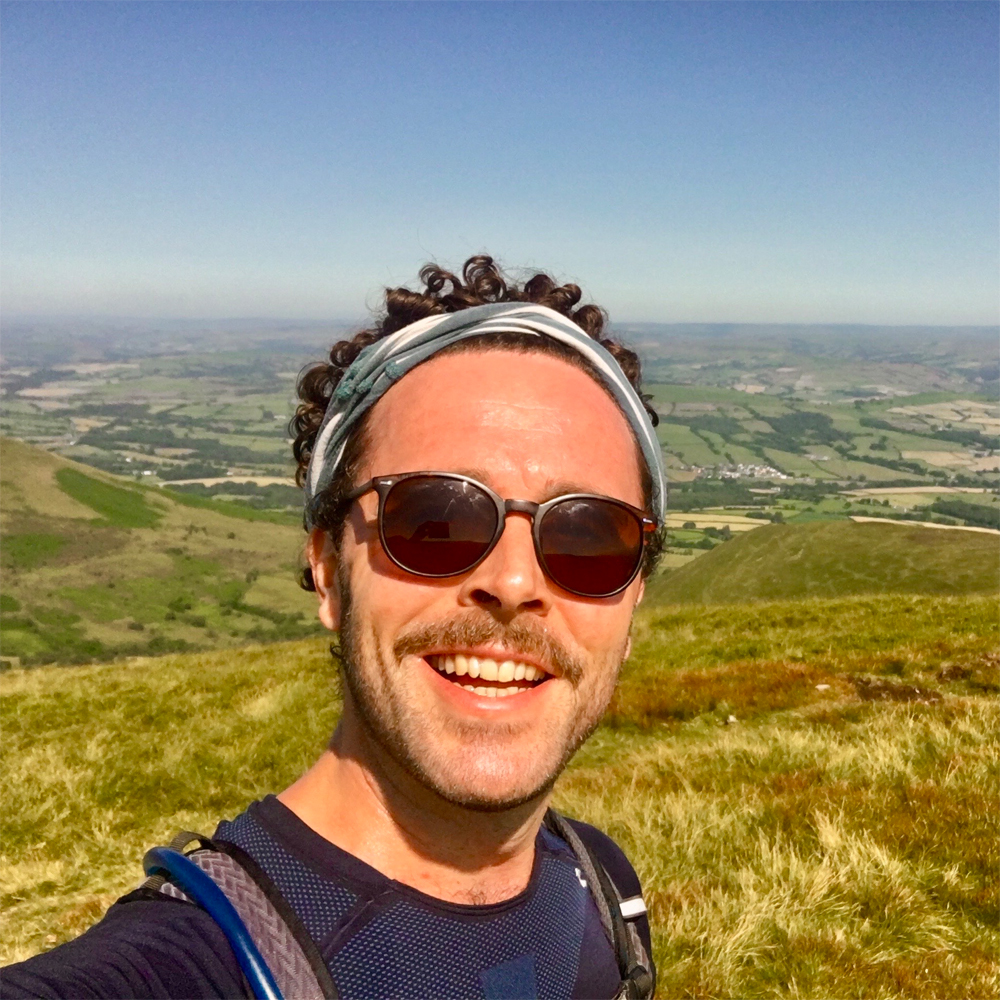 A journalist, writer and editor with a passion for self-powered adventures, Dan combines a love of landscape, wildlife and culture with a need for exhilaration, good times and endurance tests. Raised in the Peak District, Dan loves nothing more than exploring the national park's rolling hills, picturesque dales and wild moorland. However, you'll find him walking, running and cycling in lots of landscapes in the UK and further afield. Dan's most cherished hiking experience is bivouacking on Volcan de Acatenango, in Guatemala, and watching the 'Volcano of Fire' across the valley erupt golden lava into the black tapestry of stars and galaxies.