What next for Close Season fishing? Anglers give their views
13,600 anglers responded to the Close Season survey that could decide the fate of river fishing.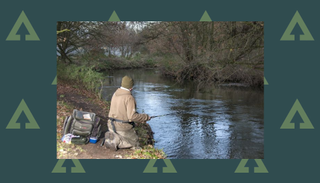 (Image credit: Angler's Mail)
Welcome to Advnture, the new home of AnglersMail.co.uk (opens in new tab)
The Close Season fishing survey by the Environment Agency had the potential to be the biggest ever poll of anglers' views on anything.
Rod licence holders on the EA email database were contacted with a link to the survey, which asked a series of questions on many aspects of the whole Close Season fishing debate. Other anglers, and interested parties of all kinds, were made aware of the survey via the media.
EA staff are now sifting through all the responses before deciding whether to scrap the current Close Season (March 15 to June 15 inclusive), to keep it, or amend the time.
An EA spokesperson said: "The eight-week public consultation on the future of the Close Season has now closed and more than 13,600 responses were received.
"The results are now being collated. Along with the existing evidence, this information will be used to determine if there is a case for changing the current Close Season byelaw.
"Any proposed change to the current byelaw, whether to change the dates or remove the Close Season, must be advertised, to give everyone the opportunity to object or support.
"We will respond to these objections, before applying to government for confirmation. The final decision rests with Government.
"Any decision to change the byelaw will not affect the 2019 river Close Season. River fishing is now closed for three months until June 15.
"During the Close Season, EA officers, with support from Angling Trust volunteer bailiffs, will be conducting patrols to enforce the Close Season as part of Operation CLAMPDOWN, now in its seventh year.
"Last year, 927 patrols were conducted, recording more than 250 illegal or unlicensed offences."
Anglers' views on the Close Season debate have been hotly debated for many years, but an official decision on the future looks to be in sight.
Last year, many leading anglers' views on Close Season fishing were aired.
Then a small, simple poll of 20,000 random anglers was conducted to gauge opinion. Just over a quarter of those anglers responded.
If that 2018 survey was any barometer of opinion, and direction, a majority of 43 per cent anglers wanted retain the Close Season.
33 per cent said they wanted to see the end of the March 15 to June 15 (inclusive) Close Season.
17 per cent wanted to retain a Close Season but change the start/finish dates. The remaining 7 per cent were undecided.
Now, with rivers in England and Wales now closed to coarse fishing until the traditional 'glorious June 16th', it's still unknown what will happen, or when more news will emerge.
Surbiton Angling Centre boss Andy Mackie said: "It will be interesting to see how the EA proceed from here with this.
"I think the responses will be pretty mixed without a vast majority on either side.
"Personally, I'm happy to keep the status quo. Even though my shop is near the River Thames, lifting the Close Season won't suddenly turn the tackle trade round."
All the latest inspiration, tips and guides to help you plan your next Advnture!
Running from 1964 until 2020, Angler's Mail was the UK's leading weekly magazine devoted to coarse fishing, telling readers everything they needed to know about which fish to catch, where to catch them, and what kit they needed to do it. Now, loads of the magazine's expert advice can be found on Advnture.com, as a helpful resource for angling newcomers and experts alike.
All the latest inspiration, tips and guides to help you plan your next Advnture!
Thank you for signing up to Advnture. You will receive a verification email shortly.
There was a problem. Please refresh the page and try again.