Runner sets Fastest Known Time to reach all mountain summits in one country
Will Renwick reveals the highs and lows on challenging 500-mile, 100,000ft journey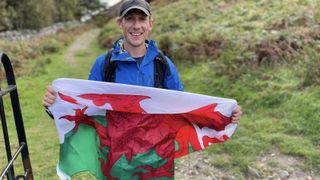 (Image credit: Will Renwick)
A walker-turned-runner has set a Fastest Known Time (FKT) to reach all of the mountain summits in one country.
Will Renwick, 31, took just 23 days to complete the 500-mile journey from Swansea Observatory heading north to reach 189 peaks over 2000ft in Wales. He finished on Monday at to Conwy Castle.
His total ascent for the non-stop trip was 100,000ft, which is almost three times the height of Mt Everest.
Will, who has raised more than £11,000 for the charity Mind Over Mountains, said: "I nearly gave up on day two due to a leg injury and I experienced some huge blisters that I thought would stop me but somehow I kept going.
"I spoke to my girlfriend early on in the run and she said I should just take each each day at a time and to see where I got to. This was good advice.
"I am relieved and very happy to have completed the challenge."
Why run 189 Welsh mountains?
Will, originally form LLancarfan, in the Vale of Glamorgan, describes himself as "a bit of a Welsh-ophile".
He said: "For as long as I can remember, I have loved exploring my home country. I have walked Offa's Dyke Path, the Cambrian Way and the Wales Coast Path."
In fact, Will was the youngest person, aged 22, to walk both the Wales Coast Path and Offa's Dyke.
His desire to complete a longer outing came about when he heard about a couple of people who had walked a self-titled Dragon' Back Challenge to reach all 189 Welsh peaks.
Will, who is president of Ramblers Cymru, said: "I just kept imagining all the hidden corners of Wales that I'd reach on such a journey. But I knew I'd need a month to do such a long walk and I couldn't get that long off work.
"That's when I decided to try to run it. I thought that if I could run it, I'd do it in three weeks."
Daily challenge of Welsh 189 peaks
Will set himself the target of covering 25 miles each day. He said: "My aim was to run from first light until the last light of the day. I aimed for 25 miles each day, although this wasn't possible in some locations, such as Snowdonia, because of the density of mountain peaks.
"Also there was a sudden change in the weather further north and because I was running so late in the summer I found the days suddenly shortened.
"There were times when the challenge was very hard and I definitely had some very low moments."
The hardest days for Will came towards the end of the run. He said: "I had a particularly hard few days in Snowdonia.
"First there was the challenging terrain of the Nantlle Ridge, a small range of mountains. I'd thought it would be an easier day but it turned out to be much harder than expected with so much up and down and going between summits.
"On the mountain called Mynydd Mawr there were really strong winds and I thought I would need to crawl to get to the top. I ended up with an ankle strain because I was pushing so hard against the wind.
"There was a very bleak day in the Moelwynion mountains in central Snowdonia, too. I felt so low but I tried to remind myself about taking each day at a time. It was very hard though."
Fortunately, Will experienced some rewarding and enjoyable days on the FKT.
He said: "There were many acts of kindness along the way. People offered help and support and I will remember this trip for the kindness of strangers.
"Some evening camps were also amazing because of the sunsets. And I enjoyed the simple pleasure of being out and exploring the mountains of my home country."
Will, who currently lives in Wiltshire, is believed to be the first person to run to and between the 189 peaks of Wales. The trip was solo and unsupported and Will wild camped most nights. He accepted a night in a caravan when it was offered to him and he had a couple of hotel nights.
He says: "It would be great if someone else took on this challenge now and set a faster time. I'd love to see that happen."
Mind Over Mountains is a charity that provides outdoor experiences for people going through low times. See Will's fund-raising page.
All the latest inspiration, tips and guides to help you plan your next Advnture!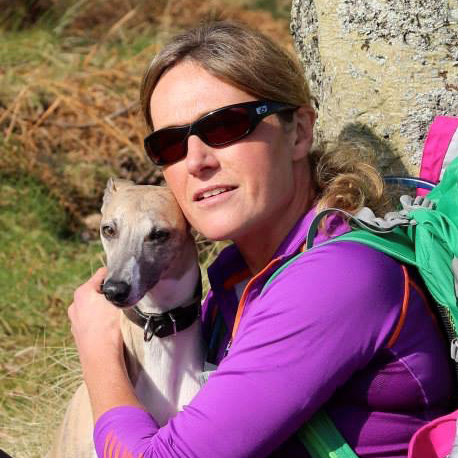 Fiona Russell is a widely published adventure journalist and blogger, better known as Fiona Outdoors. She is based in Scotland and is an all-round outdoors enthusiast with favorite activities including trail running, mountain walking, mountain biking, road cycling, triathlon and skiing (both downhill and backcountry). Aside from her own adventures, Fiona's biggest aim is to inspire others to enjoy getting outside and exploring, especially through her writing. She is also rarely seen without a running skort! Find out more at Fiona Outdoors.