The Columbia Zero Ice Cirro-Cool is one of our absolute favorite shirts for high-intensity hikes in hot conditions. Breathable, moisture wicking and feverishly fast drying, the fabric is designed to react with your sweat to provide next-to-skin cooling. A garment that lives up to the sales pitch, it does exactly what it promises to.
Pros
+

Fast drying

+

Lightweight

+

Breathable

+

Moisture wicking

+

Keeps you cool

+

Ideal for hot weather
Cons
-

Loose fit will not be for everyone
Columbia Zero Ice Cirro-Cool: first impressions
Designed for intense activity in the sun, the Columbia Zero Ice Cirro-Cool boasts high-performance wicking and advanced cooling capabilities. The blend of polyester and elastane has Columbia's own Omni-Freeze ZERO Ice and Omni-Wick technologies. The result is a garment that's designed to react with sweat to provide next-to-skin cooling. It all sounds very technical and we were keen to see if the shirt's performance would live up to the hype.
Looks-wise, it's simple – some might say plain – but we think it has an unflashy charm. At £45, it's the most expensive t-shirt in our round-up of the best men's hiking shirts. But if this top can deliver what it promises, it will be money well spent.
Specifications
• RRP: $45 (US) / £45 (UK)
• Materials: Front polyester (100%) Side panels and lower back polyester (94%), elastane (6%)
• Weight (men's large): 145g / 5.1oz
• Sizes available: S / M / L / XL / XXL
• Colors: Black / Black Heather / Bright Gold / City Grey Heather / Bluestone / Collegiate Navy Heather
Columbia Zero Ice Cirro-Cool: on the trails
Let's cut right to the chase: the Zero Ice Cirro-Cool is the bee's knees. Columbia have really delivered the goods with this one. Forget all the technical talk, the shirt does what it's supposed to: perform in hot temperatures during high-intensity workouts.
The first time we put the Zero Ice Cirro-Cool to the test it was a pleasant late summer's afternoon. The sun was shining, we pumped up and down rolling hills. It seemed to work well. Impressed, we decided to up the stakes.
For the next test, we donned it for a trail run on what was possibly the last hot really hot day of 2021. To put it into some context, people were still wild swimming en route. We set a solid 7.5mph pace on the trail and were astonished, quite frankly, at how the Zero Ice Cirro-Cool handled the heat and sweat. Moisture was quickly wicked away from the skin and the garment dried fast. Cooling is tricky to quantify but our pleasant surprise said it all (see also: moisture wicking material).
The shirt has a fairly loose fit, which won't be for everybody. However, this undoubtedly assists the breathability and cooling capabilities of the garment. It's comfortable against the skin, too.
Ultimately, this is a superb hot-weather performer but would also work well as part of a layering system. We think it's fantastic value for money and take our hats off to Columbia. Isn't it great when things do what they're supposed to?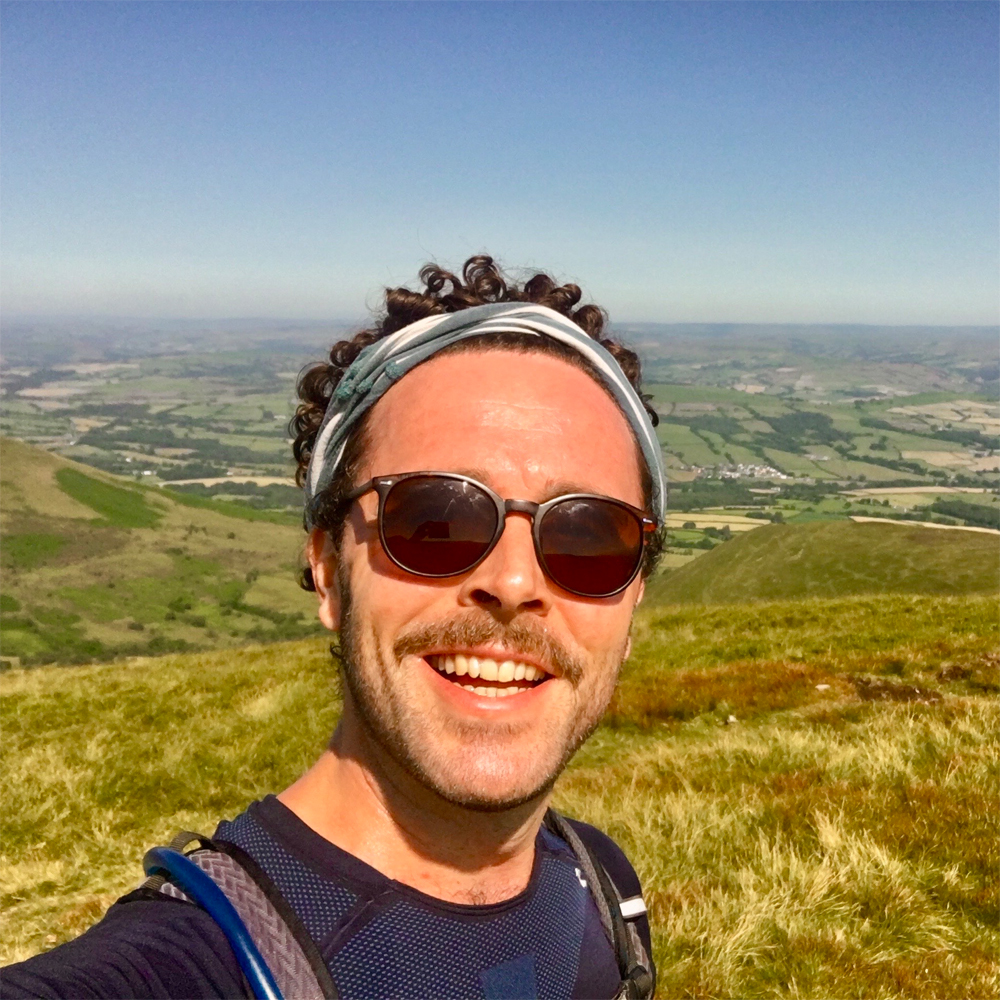 A journalist, writer and editor with a passion for self-powered adventures, Dan combines a love of landscape, wildlife and culture with a need for exhilaration, good times and endurance tests. Raised in the Peak District, Dan loves nothing more than exploring the national park's rolling hills, picturesque dales and wild moorland. However, you'll find him walking, running and cycling in lots of landscapes in the UK and further afield. Dan's most cherished hiking experience is bivouacking on Volcan de Acatenango, in Guatemala, and watching the 'Volcano of Fire' across the valley erupt golden lava into the black tapestry of stars and galaxies.