The best hiking shoes: for day walks and light adventures on the trails
Included in this guide:
1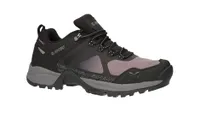 Hi-Tec
V-Lite Psych Low WP walking shoes
2
Hoka
Anacapa Low Gore-Tex walking shoe
3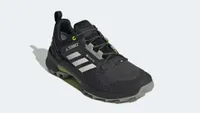 Adidas
Terrex Swift R3 GTX
4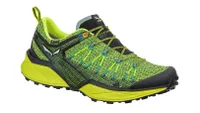 Salewa
Dropline GTX
5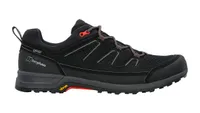 Berghaus
Explorer FT Active Gore-Tex shoe
6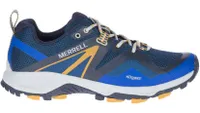 Merrell
MQM Flex 2 GTX
7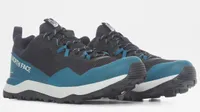 The
North Face Activist Futurelight walking shoe
8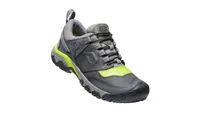 Keen
Ridge Flex Low
9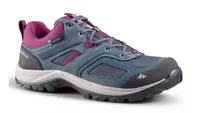 Quechua
waterproof MH100 walking shoe
10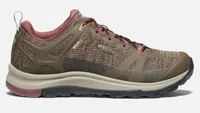 Keen
Terradora II Waterproof Hiking Trainers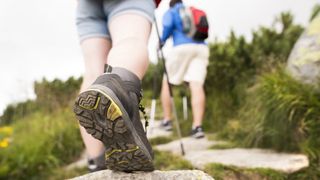 (Image credit: Getty)
The best hiking shoes are a great alternative to bulkier boots for day walks and multi-day trekking adventures. The freedom to be fleet of foot on the trails, mixing a hiking approach with something more akin to trail running makes for a heady mix. As manufacturers continue to conjure up less weighty gear, perhaps the hiking shoe will eventually overtake the traditional boot as the standard go-to.
The main difference between a hiking boot and a hiking shoe is that shoes are lower cut, therefore providing less ankle protection and slightly less protection from the wet. With this mind mind, they are better suited to the warmer months, when your backpack will be lighter and the trails (hopefully) drier.
The sole and midsole technology will be exactly the same as with the best hiking boots, with good grip and cushioning respectively, and they will typically have features such as a re-enforced toe box and a robust upper. The big difference is that the best hiking shoes are much lighter than boots, so you will feel far less fatigued at the end of the day.
The word of warning here is that for long expeditions, when you're carrying a heavy hiking backpack or for treks across rough terrain, there's no substitute for the support provided by a fully featured hiking boot. However, for most hiking adventures, a pair of the best hiking shoes might just be the best option.
The best hiking shoes for sustainability
Hi-Tec V-Lite Psych Low WP walking shoes
Down to earth walking shoes made from recycled bottles
Specifications
Weight (per boot):
160g / 5.6oz
Materials:
Upper made mostly from recycled polyester (71.9%); Dri-Tec membrane; compression moulded EVA midsole; V-Lite rubber outsole
Compatibility:
3-season hiking on most sub alpine routes
Colors:
Black & grey / Blue & black
Reasons to buy
+

Uppers made with majority-recycled material
+

Vegan friendly
+

Good price
+

Waterproof
Reasons to avoid
-

Slightly bulky
-

Tread collects dirt
The new V-Lite Psych WP range of hiking boots and walking shoes recently launched by Hi-Tec feature chassis made mostly from recycled plastic. We have been trail testing the V-Lite Psych WP Lows, which have a collar that site beneath the ankle and have textile uppers manufactured from 100% responsibly sourced, 100% recycled polyester manufactured from 2.35 pieces of a full 380ml recycled plastic bottle. As such they are both vegan friendly and kind to the environment. The upper is lined with the brand's Dri-Tec waterproof and breathable membrane technology, which keeps trail juice out.
Other features include a protective toecap, and pull tab to help you them on, and a rear heel cap for a secure fit. A compression-molded EVA midsole supplies some bounce, the ESS lightweight shank provides torsional stability, and the lightweight V-Lite Rubber outsoles with 5mm-plus lugs dish up grip and traction. They are unlikely to win any style and grace awards, but these are functional and durable walking shoes capable of tramping many miles in all sorts of conditions, and the sustainable ethos behind the construction deserves applause. The price is pretty decent too.
The best hiking shoes for comfort
Hoka Anacapa Low Gore-Tex walking shoe
Full suspension hiking shoe for comfortable trail walking across all sorts of terrain
Specifications
RRP:
$155 (US) / £135 (UK)
Materials:
Nubuck leather and Gore-Tex upper, molded PU sockliner (50% soybean oil), compression-molded EVA midsole, Vibram Megagrip rubber outsole with 5mm lugs
Colors:
Men's: Black / Tiger's eye and black; Women's: Black / Cherry Mahogany & hot sauce / Tiger's eye and black
Compatibility:
Three-season hiking on a wide variety of landscapes and terrain types
Reasons to buy
+

Rocker to improve stride efficiency
+

Lots of cushioning in the midsole
+

Comfortable ride
+

Top quality componentry used (Gore-Tex / Vibram)
+

Recycled polyester used in the collar, mesh and laces
Reasons to avoid
-

No trail feel
-

Chunky look not for everyone
-

Run a little warm in mid summer
Hoka footwear is recognizable from 100 metres away on a mist-shrouded trail, and the brand's distinctive super-sized midsole shoes are somewhat divisive – you either love them or laugh at people wearing them.
They offer levels of cushioning in the midsole that elicit all sorts of superlatives, and for good reason – no matter what you think of the look, they are very comfortable and the extra suspension they provide means your knees will thank you for wearing them at the end of a long trail day. The downside of all this padding is that there's zero trail feel.
Despite the large size of the maxi midsoles, the heel-to-toe drop is a modest – minimalist even – 6mm, but also feature a rocker, meaning the bottom of the shoe is shaped slightly like the hull of boat or a very elongated 'U', so all the heel strikers out there can still efficiently push off on each new stride from the front of the foot. This is great, but can take some getting used to.
The uppers are very robust, being made with nubuck leather with a Gore-Tex membrane, to supply effective waterproofing. This means they can run a little hot mid summer, but they're excellent throughout most of the year. There is an extra lace hole (for use in deep mud, to avoid losing a shoe) and the integrated heel cup and pull loop is both practical and comfortable.
The best hiking shoes for fastpacking
Adidas Terrex Swift R3 GTX
Lavishly featured hiking shoes with the funky look and lightweight feel of trail runners
Specifications
RRP:
$150 (US) / £130 (UK)
Gender specificity:
Men's / Women's
Materials:
Gore-Tex textile upper; Water-resistant and breathable lightstrike EVA midsole; textile lining; moulded sockliner; Continental rubber outsole
Weight (per shoe):
440g/15.5oz
Colors:
Core black, grey three & solar red / Core black, grey one & solar yellow / Signal green, acid mint & solar yellow / Beige tone, pulse yellow & core black / Legend ink, orbit violet & bold blue / Focus olive, core black & grey five
Compatibility:
Best for tackling trails fast
Reasons to buy
+

Technically capable
+

Great grip
+

Sleek look
+

Lots of color options
Reasons to avoid
-

Over-featured and too rigid for casual walkers
If you're looking for a high-performing hiking shoe that looks more like a sporty trainer, then the Swift R3s have got your name written all over them. Available in six different colorways, ranging from the frankly lurid acid mint and solar yellow option through to the far more discreet and street-friendly black version, these shoes are armed with a formidable set of features that make them very trail capable while still having the appearance of shoe you could happily kick a football around in.
The Continental outsole has a set of terrain-hugging 4.5mm lugs, cleverly designed and positioned to provide push-off traction from the toe and braking capability on the tapered heel when you're descending, with reverse chevrons dishing up good levels of control. Despite their sleek appearance, there is a substantial toecap and heel cup, and a rand that encircles the shoe. They also have a protection plate in the outsole, to stop sharp sticks and stones sticking through and hurting your feet.
The EVA midsole supply cushioning but the Swift R3s are surprisingly rigid, courtesy of the chunky 'pro-moderator' feature in the midfoot, designed to improve lateral stability and prevent arch fatigue on bigger walks. Some hikers will love this feature, especially those who tend to do longer walks and tackle rocky and sometimes technical terrain, while those who do more casual walks might prefer more flex.
A low cut trail shoe for fastpacking and thru hikes
Specifications
RRP:
$160 (US) / £160 (UK)
Materials:
Exa Shell Over Injected 3D Cage upper with Stretchable Air Mesh and Tpu film; Gore-Tex waterproof lining; Ortholite footbed; EVA midsole; Pomoca Dropline outsole
Weight (per shoe):
294 g / 10.4 oz
Colors:
Men's: Black / Blue & dark denim / Green, black & blue Danube; Women's: Ocena / Canal Blue / Ombre Blue & Virtual Pink
Compatibility:
Backpacking, thru hiking, fast packing, general walking
Reasons to buy
+

Rockered
+

Stable
+

Light
+

Lace cover keeps debris out
Reasons to avoid
-

Laces come untied easily
Thru hikers are notorious for choosing hiking shoes instead of boots because they're lighter, cooler, and quicker to dry. Many hiking shoes are made too stiff to provide stability. Or they're sneaker soft, and their midsole's break down before you have racked up the miles. The Dropline, however – a winner in Advnture's inaugural Hiking Awards thanks to its exceptional performance on test – has plenty of stability, but it feels more like a sneaker on steroids than a hiking boot. Just cut shorter.
The confidence this shoe offers is great – an anti-rock heel cup and lacing that ties into the heel and the sole of the shoe is all part of Salewa's secret recipe, with the brand claiming that the heel-to-toe transition saves energy. The Gore-Tex lining provides breathable waterproofing, but the Dropline is also available in a non-waterproof version. The rounded, low-profile Pomoca outsole has a lot of lugs, but they're not deep, and can get clogged in muddy conditions. The mesh covering over the tongue and under the laces kept dirt and debris out, however, and an extra beefy toe rand shows that Salewa expects this hiking shoe to be used hard.
Berghaus Explorer FT Active Gore-Tex shoe
A stable, durable shoe created by a big brand that knows exactly what more serious trail walkers are looking for
Specifications
Materials:
Synthetic fabric upper, Gore-Tex membrane, Vibram sole, OrthoLite Multisport footbeds
Weight per shoe (men's):
372g/13oz
Weight per shoe (women's):
315g/11oz
Compatibility:
All terrain and trail types in reasonable conditions
Reasons to buy
+

Sure-footed grip
+

Stiffer sole
+

Waterproof and breathable
+

Durable, solid uppers
+

Good price
Reasons to avoid
-

Narrow fit
-

Low-level cushioning
This well-thought-through walking shoe from British brand Berghaus oozes confidence on the trails. The Explorer FT is perfect for more demanding long-distance walks, even on relatively technical terrain, and is unlikely to let you down over hundreds of miles. The robust and well-crafted fabric upper benefits from a waterproof and breathable Gore-Tex liner. Although fairly lightweight, the shoes are well-fitting and offer good support across the whole foot. Further protection and durability comes from the rubber printed rand around the toe, heel and sides of the shoe. In-shoe cushioning comes from OrthoLite Multisport footbeds, while grip on the ground is maximised by medium-stiff Vibram 'OPTI-STUD' sole.
Best hiking shoes for lightweight day walks
A versatile hiking shoe that's as agile as most trail running shoes
Specifications
RRP:
$140 (US) / £120 (UK)
Materials:
Waterproof mesh upper, Gore-Tex membrane, Quantum Grip rubber outsole
Weight per shoe (men's):
350g/12oz
Weight per shoe (women's):
290g/10oz
Colors (men's):
Burnt granite / Black / Black & grey / Black & orange / Black & white / Moonbeam raven / Orange / White
Colors (women's):
Black HV / Dragonfly /Black / Black & White / Granite wave / Lichen
Compatibility:
All trails in all but the worst conditions
Reasons to buy
+

Very comfortable
+

Excellent grip
+

Vegan-friendly
Reasons to avoid
-

Not as durable as some on test
-

Grit can get between tongue and chassis
A versatile shoe, the second generation Merrell MQM leans more towards a robust trail running shoe than it does a traditional hiking boot, with features such as a rockplate offering protection against sharp flints and sticks, doing the job of a thick midsole at a fraction of the weight. As such, you can move along even pretty technical trails at pace in these shoes, and they feel agile – but they probably won't last as long as a chunkier shoe.
Merrell's mountain-grade Quantum Grip rubber outsole features strategically placed 5mm lugs that grip hold of most terrain excellently and provide plenty of confidence. There's air cushioning in the heel, which supplies some bounce and shock protection (especially for the heel strikers out there), and the Flexconnect functionality in the midsole is good for balance and trail feel. The Gore-Tex lining keeps trail juice at bay, but grit can get down between the tongue and the shoe. The extra connection between the laces and the body of the shoe, via an integrated strap across the forefoot, feels largely cosmetic, although it does enable you to do the laces up nice and tight if you're heading into gloopy boggy terrain, and there's an extra lace hole to help with this too.
The North Face Activist Futurelight walking shoe
One-part cool comfort combines with one-part technical performance for a trail-walking shoe that is at home on tarmac as it is on gravel tracks
Specifications
RRP:
$135 (US) / £125 (UK)
Materials:
OrthoLite foam footbeds, Futurelight waterproofing, Exploration Trax System outsoles
Weight per shoe (men's):
350g/12oz
Weight per shoe (women's):
296g/10.5oz
Colors (men's):
Aviator navy / Nautical blue / TNF yellow / Verdial / TNF black / Taupe green
Colors (women's):
Urban navy / Mallard blue / Rambutan pink / Blackberry wine
Compatibility:
Better on lower level tracks and hill paths than mountain trails
Reasons to buy
+

Comfortable
+

Lightweight
+

Stiff, robust sole
+

Excellent protective rand
Reasons to avoid
-

Narrower fit than expected
-

Not robust enough for high alpine trails
It's often a relief to swap heavy hiking boots for walking shoes, but the Activists are actually lighter than some running trainers. The fit is medium width and they have been developed with TNF's own breathable-waterproof 'Futurelight' membrane, which means that you'll avoid hot and wet feet unless conditions are extreme. The uppers are made of fabric and a full rand protects the lower part of the shoe, with a toecap and extra thickness on the heel.
In-shoe comfort comes from Ortholite insoles (which are washable) and a gusseted tongue. The 'EXTS' sole provides sure-footed grip on a range of terrain, from tarmac to gravel tracks and in wet and dry conditions. The sole is stiff enough to offer protection from stony surfaces and to prevent the foot rolling on rough terrain, and 'heel positioning technology' improves the stability. The North Face claim these shoes would be just as good as boots for mountain hikes but, in my opinion, they lack the right soles and durable uppers to last very long on rough routes.
Best hiking shoes for long lasting protection
A chunky monkey of a walking shoe, but one that tackles trails with aplomb and lasts the distance
Specifications
RRP:
$175 (US) / £145 (UK)
Gender specificity:
Men's / Women's / Boy's / Girl's
Materials:
Waterproof leather and performance mesh upper; Compression-molded EVA midsole; Keen.All-Terrain rubber outsole; Quick-dry lining; Removable PU insole
Weight (per shoe) :
540g/19oz
Colors:
Bison & golden brown / Black & magnet / Steel grey & Evening primrose / Timberwolf & ketchup
Compatibility:
3-season all-trail capability
Reasons to buy
+

Durable
+

Protective
+

Flexible
Keen's trail footwear is well proven and some of the brand's signature features, such as the oversize toe bumpers have become synonymous with the kind of robust walking boots and shoes that will take you pretty much anywhere, and the Ridge Flex range are very much in that bracket. However, this model does feature a piece of genuinely innovative design, which has been introduced to both improve comfort and improve the lifespan of the shoe. The 'flex' part of the name relates to an unusual bit of concertinaed plastic on the forefoot, just below the laces, which bends in exactly the place your foot wants to bend when you are hill walking and tackling gradients. Keen have identified this area as the section of a walking shoe that typically fails first, and by introducing this 'bellow' feature they aim to increase the longevity of the kit, and it also makes the footwear more comfortable.
Keen say they have tested the bellow a million times on one boot without any sign of material fatigue. In some colorways, the feature looks a bit odd, but it's a case of function over style. The accentuated amount of flex makes these good on most hills and the majority of hikers, however they are too flexible for edging around more technical rock if you're a peak scrambler, when an approach shoe would be a better choice.
They are not a lightweight option, in fact they're heavier than some hiking boots, but like most Keen shoes they offer lots of foot-pleasing features and protection, from the toe-cap and waterproofing through to the heel-lock system, which is integrated to the laces for an particularly secure fit. They have plenty of good grip too, with soles like a truck tire, armed with 5mm-deep tread. Overall, if you don't mind the weight and chunk, the Keen Ridge Flex offer arguably the best combination of protection, control, support and longevity of any hiking shoe we have tested, and they're also made with sustainable and ethical materials and methods.
Best hiking shoes for value
Quechua waterproof MH100 walking shoe
A budget-friendly walking shoe with a retro look and high levels of cushioning for street or trail walking
Specifications
Materials:
Poly and leather upper, waterproof and breathable membrane lining, EVA midsole, non-slip rubber outsole
Weight per shoe (men's):
405g/14oz
Weight per shoe (women's):
337g/12oz
Colors (men's):
Carbon grey and cherry red / Dark petrol blue and lime green
Colors (women's):
Caribbean blue / Green-grey / purple-storm / dark petrol blue
Compatibility:
Half-day sojourns into the foothills
Reasons to buy
+

Great value
+

Comfortable upper
+

In-sole cushioning
+

Specific performance ratings
The look of this shoe is rather retro, which you will either love… or not. Decathlon report that the MH100 waterproof shoe was "designed at the foot of Mont Blanc for occasional mountain hikes of three to four hours' duration and up to 700 metres." They are very specific about this, and it is useful information – setting the boundaries of what this shoe's comfort zone is, which we largely agree with. The sole of the MH100s is semi-flexible, and the grippy outer has been created with non-slip rubber, with 5mm studs to bite into slippery terrain. The uppers feature stone-guard protection, and beneath the leather-synthetic mix of materials, an own-brand waterproof and breathable membrane lining keeps out water. The shoe has full-length foot cushioning, thanks to an EVA midsole, and well-cushioned heel and tongue areas. If anything, the in-sole cushioning could be a little too much for some people. (If there is too much give in a sole it can zap your energy and making the process of walking less responsive.)
The best hiking shoes designed specifically for women
A high-performing female-specific waterproof walking shoe
Specifications
RRP:
$140 (US) / £110 (UK)
Materials:
Performance mesh upper, low-density EVA midsole, breathable mesh lining, dual-density EVA footbed, KEEN.ALL-TERRAIN rubber outsole
Weight (per shoe):
320g/11oz
Colors:
Canteen / Black magnet / Brick dust / Tan / Steel grey & ocean wave / Cherry mahogany / Dusty olive & Nostalgia rose / Drizzle & African violet
Compatibility:
A good shoe for fairer weather
Reasons to buy
+

Female-specific design
+

wider fit
+

Versatile
+

Fair price
Reasons to avoid
-

limited abrasion protection
-

limited waterproofing
This is the second generation of the popular Terradora shoe – a casual looking walking shoe that is as much at home on a pavement commute to the office as it is on country paths and trails. Keen have designed the shoe to suit female feet, which tend to be narrower, especially at the heel (however, it's worth noting that Keen footwear is usually known for its wider fit, so you should try before you buy) and the Terradora's low-density EVA midsole also caters to the female foot shape. The Keen 'All-terrain' rubber outsole features 4mm multi-directional lugs for traction, while a stability shank delivers lightweight foot support.
For a bit of extra flex, and for more natural movement of the foot, there are grooves cut across the base of the sole at the forefoot. Keen's 'KonnectFit heel-capture' system provides a locked-in feel that is meant to be supportive rather than constricting and, additionally, there is a removable, dual-density EVA insole with arch support for long-lasting comfort. The upper is fabric mesh with Keen's proprietary membrane for waterproofing and breathability. There is a lightweight rubber rand that extends around the shoe to provide abrasion protection.
Choosing the best hiking shoes for you
What are the best hiking shoes for you? To answer that you have to think about the kind of walking you do most often. Requirements vary, depending on the terrain being traversed, the quality of the trail, prevailing conditions and the amount of kit you typically carry. There are even fully vegan footwear options out there, ready for the trail.
Following are some important considerations you should factor in to your decision-making process.
Seasons
Walking shoes are best suited to fairer conditions in general, but the lighter weight models made of fabric are particularly vulnerable to bad weather, and if you do a lot of walking in challenging conditions, you should opt for a more robust shoe made with hardy materials. Even some of the best full on hiking boots are not suitable for winter conditions, so if you're a winter walker you will need a pair of boots specifically designed with winter in mind.
Waterproofing is such a selling point that many manufacturers will even include it in the name of their hiking shoes, so look out for that.
Terrain
The terrain will dictate the type of shoe – and sole – that you choose. Even the best hiking shoe in the world won't provide the same ankle support as a boot, but some are sturdier than others, and offer more protection. If you regularly hike on rough terrain, choose a shoe with a stiff sole, grippy outsole and aggressive lugs for good grip, and look for a substantial rand and a good toe cap. A pair of trekking poles can help share the burden on steep terrain.
Some of the products we featured are named as approach shoes, which are a hybrid of climbing and hiking shoes designed for rocky scrambles and technical approaches to climber's crags. Increasingly, approach shoes are being designed to tackle longer distances and offer durability to rival the most fortified hiking shoe. If long days out on technical scrambling terrain sounds like your bag, then approach shoes might be the optimum choice.
If you plan to be in and out of water all day, some of the best water shoes blend the features of hiking shoes with a design that's appropriate for hours spent in the drink. They feature specialised grip that gives you confidence on the wet rock you're likely to meet when coasteering or ghyll scrambling.
Cushioning
A stiff sole will offer great energy output, while a cushioned sole and in-sole will generally absorb energy. It depends on what you are looking for personally, though, because high cushioning protects joints and gives a more comfortable on-the-ground feel, while a stiffer and less cushioned sole offers greater stability and traction, as well as less energy absorption. Try out contrasting pairs to get a feel for this and don't forget to wear your hiking socks when you do.
Some runners and hikers prefer to be able to feel the trail beneath their feet – this is known as 'trail feel' or 'ground feel'. With this in mind, barefoot running shoes and hiking shoes are becoming increasingly popular. Of course, this means less cushioning but does allow you to connect to the landscape more intimately.
Width
We all have different shaped feet and the difference between male and female feet can be significant. The shoes in our reviews are rated for width and keep an eye out for designs specifically tailored for women.
Weight
Hiking shoes are usually lighter in weight than walking boots but heavier than a running shoe. The weight of footwear can cause fatigue over longer distances but some shoes are heavier because they have features such as stiffer soles and more robust uppers.
Heel to toe drop
Running footwear usually includes a heel-to-toe drop dimension. A neutral drop shoe, for example, will be zero and then the size increases up to 10mm and more. Few boot brands give these details out, so it is important to try them on before buying to see if the shoe suits your walking style and gait.
Materials
Walking shoes can be made of leather, nubuck leather, suede and synthetic fabrics, or a mix of these. Leather is likely to be harder wearing but your feet are more likely to become hot and sweaty. Fabric is more breathable, but less durable. A rubber rand around the shoe, where the upper joins the sole, can be useful for reducing abrasion from rocks, stones and vegetation. Look for shoes with extra rubber at the toe and heel, too.
Waterproofing
Many shoes are designed with a waterproof and breathable membrane lining. The aim is to make fabric waterproof and water resistant. Gore-Tex is the best known waterproof membrane brand and it is used by many of the best hiking shoe and boot brands. Other companies use their own-brand membrane, which work to a greater or lesser degree. It is useful to have a rubber rand fully around the shoe to stop water ingress from puddles and mud, but remember, once the water level exceeds ankle height, you're going to get wet feet if you're wearing shoes, no matter how waterproof they are.
Fiona Russell is a widely published adventure journalist and blogger, who is better known as Fiona Outdoors. She is based in Scotland and is an all-round outdoors enthusiast with favourite activities including trail running, mountain walking, mountain biking, road cycling, triathlon and skiing, both downhill and back country. Her target for 2021 is to finish the final nine summits in her first round of all 282 Munros, the Scottish mountains of more than 3,000ft high. Aside from being outdoors, Fiona's biggest aim is to inspire others to enjoy the great outdoors, especially through her writing. She is also rarely seen without a running skort! Find out more at Fiona Outdoors.
All the latest inspiration, tips and guides to help you plan your next Advnture!
Thank you for signing up to Advnture. You will receive a verification email shortly.
There was a problem. Please refresh the page and try again.