Is runner's high real? And if it exists, how can I feel it?
Science can explain the so-called runner's high, while runners themselves reveal how it is for them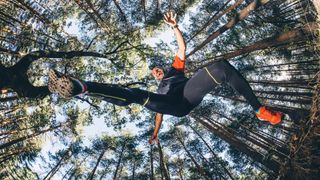 (Image credit: Getty Images)
We've all heard of the so-called runner's high, but if there is such a feeling, how do we experience it, is there more to it than simply pulling on our best trail running shoes, and how do runners describe their runner's high? Let's find out more, as we ask, is runner's high real?
What is a so-called runner's high?
Dr Giuseppe Aragona describes runner's high as "a feeling of euphoria that happens after exercise or running".
The GP and online doctor for Prescription Doctor adds: "Runner's high usually only lasts a few seconds, however everyone experiences it differently."
The science behind the feeling is further explained. Dr Aragona says: "High-impact cardiovascular exercise, such as running, releases a large amount of endorphins into your blood, which are known as the feel-good chemicals because they make you feel happy and good.
"So, the high you are feeling at the end of a run is from endorphins being released into your blood.
"Not everyone who runs will experience a runner's high, but those who do will often increase the amount of exercise they do in a bid to experience this high more often."
How can runners experience the high?
It's suggested that a runner's high is most frequently experienced by seasoned runners. Dr Aragona adds: "Runner's high is more typical for those who are already fit and used to running frequently.
"It is mostly felt by those who push themselves further and do not sit at a comfortable pace.
"Adding some inclines, as well as fast intervals, should increase your chances of experiencing a runner's high because you are pushing your body physically and increasing the cardio value so you are more likely to increase the release of endorphins into the blood."
Go fast or hard for runner's high
It's thought that long-distance runners who keep to a comfortable pace are less likely to experience a runner's high compared to those who push themselves, whether this includes inclines (check out our tips for getting better at running up hills) or faster intervals.
Dr Aragona explains: "There will still be a feeling of satisfaction after a slower paced, longer run, however the high may not be as intense as a run where at the end you are catching your breath and feeling that high sensation.
"No matter what type of run you do, they are all benefiting your body's physical health, as well as your mental health, so even if you don't experience that high, you're still doing yourself a huge favour by keeping the body moving.
"Furthermore, most runners who are just starting out might not feel this high until they have increased their stamina, feel comfortable running and are essentially used to this type of physical activity."
Research: Lowdown on the runner's high
A survey of 1,531 runners as part of Runners Need Run For You campaign found:
32% say running has helped with mental health and 27% say the exercise helps to boost their mood
A quarter (25%) also said running cheers them up
40% get a buzz and feel uplifted after going for a run, with the average runner saying their endorphins kick in 17 minutes into their session
Running can create such a positive impact that 35% of runners feel uplifted for the rest of the day and 32% say it's one of the main ways they combat low mood and depression
91% of respondents have noticed an improvement in their mental health since taking up running or running more frequently.
What do runners says about 'runner's high'?
We asked runners across a range fo ages and abilities to tell us about their experience of runner's high and what it means to them.
Amanda says: "There is not much I enjoy about the actual running. Occasionally, I go out and can trot round thinking it's okay.
"But the minute I switch off my Garmin, it's there. To me, it's the sense of having achieved whatever I have achieved. Fast or slow. Long or short. Bearable or not. I absolutely love that feeling. It keeps me sane.
"Knowing runner's high will happen gets me through even the worst runs including hill sprints, speed repeats and the runs so long that my mind boggles that anyone could conceive of doing them.
"It can also make me get out of bed and out for a 20km run before starting work at 8:30am even when I know every step will be horrid."
Fraser says: "I get what I'd call runners high when I'm driving home after doing a session with my club, Highland Hill Runners.
"I've stretched off and sat on my heated seat (the only reason I bought that car) and there's a warm ache mostly in the legs.
"I'm not sure if it's a 'relief that's over' feeling, a bit like getting a tattoo or acupunture, but it's definitely a good high I look forward to."
Wendy says: "I absolutely get runner's high. I talk like a budgie after a run. My energy levels are usually increased until I sit down at night."
Andy says: "The high me is performance related, especially given my advancing years. I'll be 55 soon so for me a it's a great feeling of somehow defying the ageing process, feeling you're out performing what's reasonable at your age.
"The high is also that I feel I'm keeping fit and hopefully keeping myself fit in my advancing years."
Ray says: "I have experienced runner's high once in a race and a couple of times while training. I felt I was floating and almost taking off."
Laura says: "For me, it's not so much a high as a leveller. A run always gives me clarity, perspective and peace. I can go out in the worst mood, be angry or anxious and a run just washes it all away.
"It's 'mental floss', like dental floss, but for clearing away all the build up around my mind."
Graham says similar: "For me, the feeling is maybe not a step up in emotion but more of a calm that is often referred to as a state of flow.
"It takes the edge of emotion and clears the head. While the heart rate and breathing rate might increase, in peak high/flow state, these become easier.
"I once heard it said 'running might not change anything other than how you feel but often that is enough'."
Isabel says: "My runner's high doesn't happen during a run, but afterwards, and I only tend to feel it after a particularly hard run.
"It might be a short, fast run, or a long, slow run, but either way I will only feel that euphoric rush if I've set myself a particularly tough challenge; something that's really going hurt and then I go out there and achieve it.
"It's a dopamine reward for Type 2 fun.
"It usually lasts for 48 hours, because by then I'm planning my next run."
All the latest inspiration, tips and guides to help you plan your next Advnture!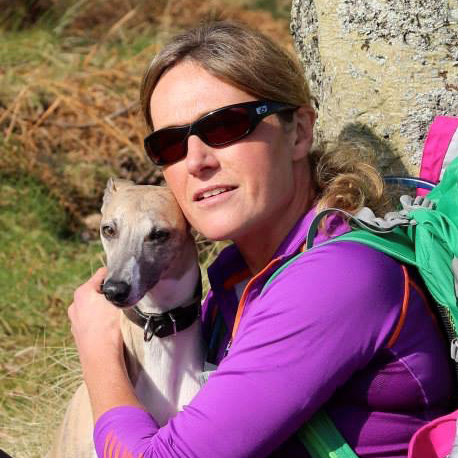 Fiona Russell is a widely published adventure journalist and blogger, better known as Fiona Outdoors. She is based in Scotland and is an all-round outdoors enthusiast with favorite activities including trail running, mountain walking, mountain biking, road cycling, triathlon and skiing (both downhill and backcountry). Aside from her own adventures, Fiona's biggest aim is to inspire others to enjoy getting outside and exploring, especially through her writing. She is also rarely seen without a running skort! Find out more at Fiona Outdoors.