The Rab Mantle Tee is an absolute workhorse. Robust, hard-wearing and with cast-iron construction, it screams practicality and understated style. Lightweight, quick-drying and highly breathable, the Mantle Tee has soft, low-bulk seams to keep you comfortable on longer outings. It's treated with Polygiene for permanent odor control.
Pros
+

Lightweight

+

Breathable

+

Fast drying

+

Odor control

+

Looks great
Cons
-

Might be too understated for some
Rab Mantle Tee: first impressions
At first glance, the Rab Mantle Tee is a robust and hard-wearing garment. It looks practical yet has an unflashy style that we found pleasing. It oozes the quiet confidence of a solid workhorse that won't ask for much and never lets you down.
Built from lightweight, quick-drying and highly breathable polyester, the Rab Mantle Tee has soft, low-bulk seams to keep you comfortable on longer hikes. The classic round-neck t-shirt is treated with Polygiene, which permanently reduces odor-causing bacteria by more than 99%. As such, it's a good choice for challenging activities or multi-day adventures.
Rab pitches the Mantle Tee as 'multi-purpose', a phrase that often fills us with horror. However, it has all the hallmarks of a top that will do the distance on hikes, trail runs, bike rides, gym sessions, et al. So, in theory, a strong contender for one of the best men's hiking shirts, but how did it perform when we put it to the test.
Specifications
• RRP: $45 (US) / £35 (UK)
• Materials: Recycled polyester (100%) with Polygiene finish
• Weight (men's large): 162g / 5.7oz
• Sizes available: S-XXL
• Colors: Chlorite Green & Marl/Beluga Marl/Nightfall Blue Marl/Oxblood Red Marl
Rab Mantle Tee: on the trails
The moment we pulled on the Rab Mantle Tee, it felt wonderfully well made. The stitching is absolutely cast-iron yet manages to feel discrete. Fit-wise, it's a classic t-shirt but not the kind that your body shape disappears into. It's complimentary without looking overtly so.
It's a comfortable number, too. The robust, high-quality build feels reassuring. The only qualm comfort-wise is that the fabric might be a little coarse for some.
On hikes and trail runs, the shirt performed like a dream. We loved it. Under exertion, it's breathable and wicks moisture away quickly. Fast drying doesn't even begin to cut it. Wearing the Mantle Tee, we felt comfortable, dry and ready for action. It's can also be easily used as part of your layering system (see our guide to hiking layers).
Due to the fit, comfort and look of this shirt, we found that it soon slipped into everyday life. Strictly for research purposes, we took this on a few sweaty outings without any washing and can vouch for the Polygiene treatment. As billed, this is most definitely a consummate all-rounder that will rise to any occasion.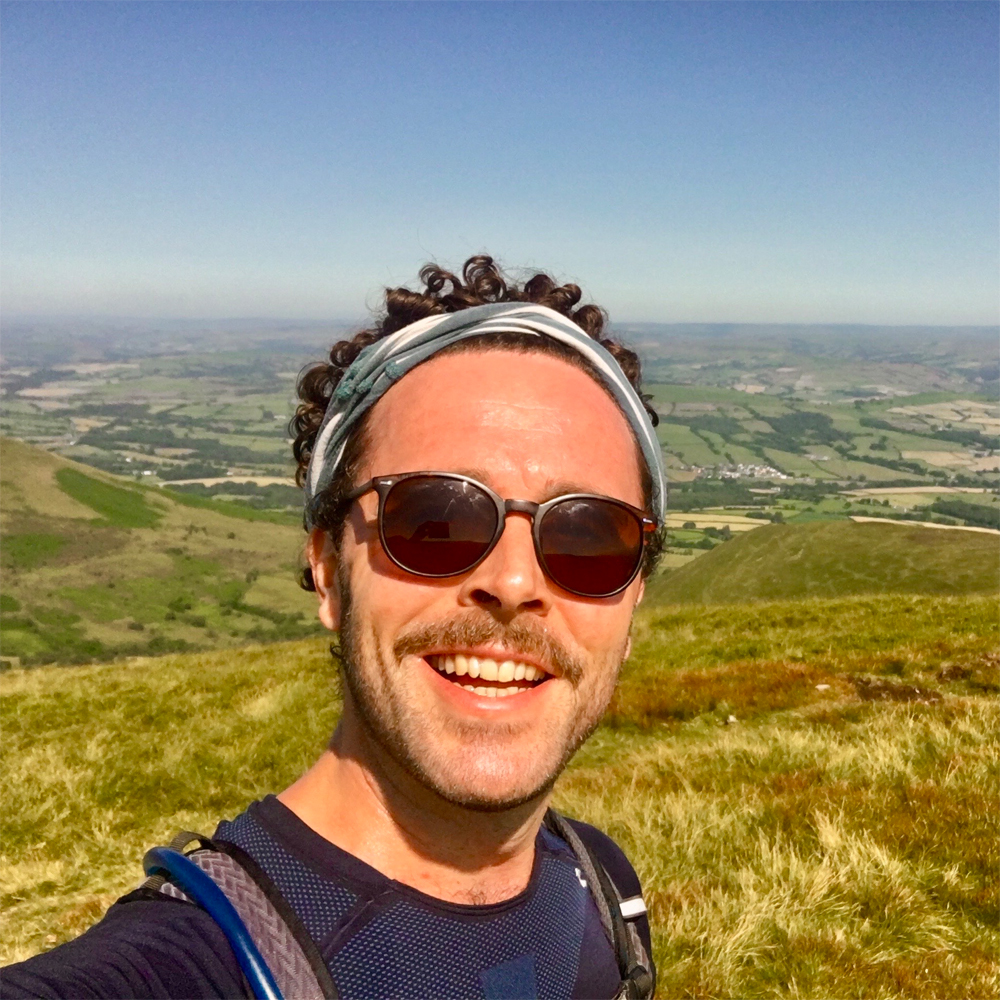 A journalist, writer and editor with a passion for self-powered adventures, Dan combines a love of landscape, wildlife and culture with a need for exhilaration, good times and endurance tests. Raised in the Peak District, Dan loves nothing more than exploring the national park's rolling hills, picturesque dales and wild moorland. However, you'll find him walking, running and cycling in lots of landscapes in the UK and further afield. Dan's most cherished hiking experience is bivouacking on Volcan de Acatenango, in Guatemala, and watching the 'Volcano of Fire' across the valley erupt golden lava into the black tapestry of stars and galaxies.