The Shokz OpenFit are true wireless headphones with a unique open ear design to keep you safe while running, hiking, and cycling outdoors. They are lighter and more comfortable than bone conduction headsets like the OpenRun Pro, and deliver superb sound quality, but their DirectPitch tech doesn't admit quite as much ambient noise for situational awareness.
Pros
+

Much lighter than OpenRun Pro headset at 8.3g each

+

Rich, detailed sound

+

Excellent bass

+

Long battery life supplemented by charging case

+

Customizable through mobile app
Cons
-

Blocks more ambient sound than OpenRun Pro

-

More expensive than other Shokz headphones
Shokz OpenFit: first impressions
After the success of bone conduction headsets like the OpenRun Pro, Shokz has branched out into true wireless sports headphones with the OpenFit – lightweight buds with an open-ear design and no metal band around the back of your head.
Shokz is the biggest name in bone conduction headphones for running, cycling, and any other activity where you want to enjoy your music while still hearing ambient noise. They're the only type of headphones permitted in many races, because you can still hear instructions from marshals and emergency vehicle sirens while wearing them.
Specifications
• List price: $179.95 / £179
• Weight: earbuds 0.29oz / 8.3g each; charging case 2.01oz / 57g
• Colors: black, beige
• Active noise cancellation: no
• Best use: trail running, road running, hiking, cycling
The OpenFit are a little different to the company's previous headphones, because rather than bone conduction, they use a technology called DirectPitch that directs sound into your ear canal without covering it. It's an interesting new take, and one that's designed for comfort.
Instead of a wire band to clamp them around your head, the OpenFit are held over your ears more gently with springy memory wire hooks covered in soft silicone. The drivers sit on top of your tragus (the part of your ear close to your head, in front of the ear canal) but leave your ear mostly open.
They're super light too, weighing around 8.5g each. By contrast, the OpenRun Pro headset tips the scale at 29g. The older headset certainly isn't heavy, but the difference is noticeable.
The OpenFit are supplied in a wireless charging case, which keeps them topped up between runs and is itself charged using a USB-C cable. The headphones should last around seven hours on a full charge (you'll head a bleeping notification when they're running low) and popping them into the case between runs can keep them going for 28 hours. If you accidentally leave them out, charging them in the case for just five minutes will give you an hour of music playback.
At $179.95 / £179, they're the priciest headphones in the current Shokz lineup, but in line with other premium earbuds. They're much less than the Apple Airpods Pro, and about the same as the Google Pixelbuds Pro.
Shozk OpenFit: on the road
I've used Shokz headphones for years and been impressed by the improvement in sound quality over the years, particularly when it comes to bass reproduction, but the OpenFit blew me away. The sound is exceptionally detailed, and you'll find yourself picking out new nuances in your favorite tracks.
I'm always a bit conscious of sound leakage when I'm running; after all, does anyone else really need to know I'm enjoying Slipknot in zone two? I was concerned that the design of the OpenFit might be particularly leaky, but thankfully that's not the case. Your questionable taste in nu-metal or dad rock can be your little secret. Because these aren't bone conduction headphones, you don't get the faint tickling sensation with heavy bass, either.
You can tweak equalizer settings through the Shokz mobile app, which is available free for iOS and Android. The app also provides firmware upgrades, so even if you're happy with the default settings, it's well worth installing and running it when you first receive your OpenFit buds.
The touch controls generally worked well. Double-tapping either OpenFit headphone will pause or play your music, or allow you to answer a call. Tapping and holding the left bud will skip back a track, and holding the right one will skip forward. If that doesn't feel natural, you can customize the options a little in the Shokz app, but your choices are quite limited and it's a shame there's no volume control (it's one of the features I use frequently on my OpenRun Pro headset).
It took a little while to get used to the way the OpenFit feel on the move. Usually running headphones are firmly plugged into place, so having ones just sitting on your outer ear can feel a little odd at first. Just trust the design; they're not going anywhere until you actually unhook them.
The true wireless design makes them more comfortable for cyclists, too. Shokz headsets are OK for riding, but the band can get in the way of your helmet straps. There's no such problem here.
Having been caught in multiple summer downpours, I can happily vouch for their water resistance. They're rated IP54, which means they're able to withstand splashes but not immersion in water or jets, so they're not suitable for swimming, but Bluetooth signals don't carry well underwater so that would be a non-starter anyway. If you're looking for a set of open-ear headphones for the poo, the Shokz OpenSwim are a solid option.
While testing the Shokz OpenFit, I found that ambient noise wasn't quite as clear as it is when I'm wearing the OpenRun Pro. I can easily hold a conversation while wearing the OpenRun, but not so much with the OpenFit. I can still hear traffic and cyclists approaching from behind, but the OpenFit generally seem to block out a little more noise. It makes sense because (the OpenFit cover a little of your ear canal, and don't bypass it like a bone conduction headset), but it's worth bearing in mind.
Overall, the Shokz OpenFit are an excellent pair of running headphones, and well worth investigating if you find most bone conduction headsets uncomfortable or awkward. You might not get quite the same degree of spatial awareness, but you'll still hear enough to keep yourself safe, while enjoying superb sound quality.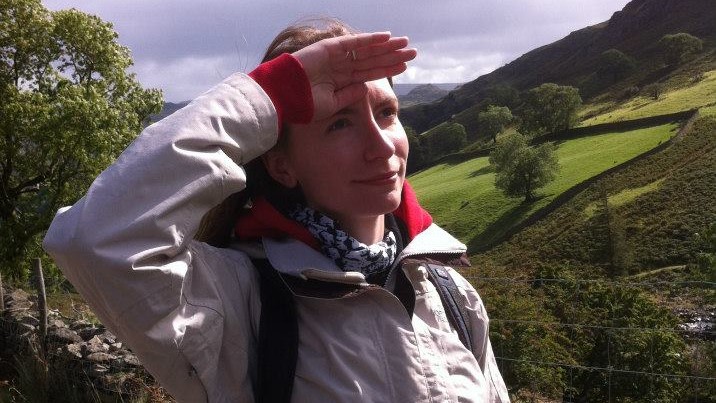 Cat is the editor of Advnture, She's been a journalist for 13 years, and was fitness and wellbeing editor on TechRadar before joining the Advnture team in 2022. She's a UK Athletics qualified run leader, and in her spare time enjoys nothing more than lacing up her shoes and hitting the roads and trails (the muddier, the better).