Upgrading to a Forerunner 955? Here's what to do with your old Garmin watch
Thinking of upgrading your GPS watch? Listing your old one on eBay isn't your only option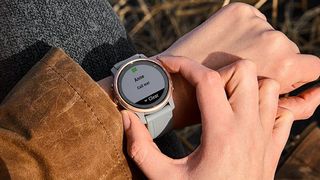 (Image credit: Garmin)
So, you're thinking of updating your old Garmin running watch to the new Forerunner 955, or perhaps picking up a Fenix 7? That's great! Now you just have to decide what to do with your old device.
our first thought might be to take a few quick photos and list it on eBay, and that's certainly an option, but it's not the only possibility. Depending on its age and condition, there are various other ways to make sure it gets a new lease of life, or is disposed of responsibly. Here's a rundown of some of the best options, including some that you might not have considered.
Hang onto it
If your old watch is still in good working condition, there's no reason why you can't hold onto it and use it as a backup. It could be a particularly smart move if you're planning a trip away, and don't want to take your best GPS watch to a place where could get lost, damaged, or stolen.
One of the best features of the Garmin Connect app is its ability to support multiple devices at once; when you link your new watch and make it your primary device, leave your old one connected and whichever one you wear, all the data will be gathered together on your dashboard. Easy!
Stick it on your bike
Garmin makes a couple of different bike mounts that you can use to attach your watch to your handlebars. These are mostly intended for people who'll be switching between running and cycling, but there's no reason at all why you can't keep your old Garmin watch for use exclusively as a cycle computer.
There's a handy twist-release bike mount that works with relatively new watches including the Fenix 6 and 7, Quatix 6 and 7, Epix (Gen 2), Enduro, D2 Mach 1, and Tactix 7 and Delta. There are no bungee cords or elastics to worry about; just detach your watch's straps using the quick-release pins, then twist it a quarter turn to secure it in place. When it's time to recharge it, twist it again to detach it.
If your watch isn't one of those supported, there's also a simpler mount that fixes onto your handlebars using cable ties. It's not as neat as the twist version, but is compatible with any Garmin watch. Just fix on the clamp using the ties, buckle your watch around it, and away you go.
Sell it
If you don't need your watch any longer and don't want to use it as a cycle computer, you can sell it instead and recoup some of the cost of your new one. Garmin watches are well built and generally retain their value fairly well, even if you don't have the original packaging. Second-hand resellers like CEX will take watches, but you'll probably get the best price if you list in on eBay. Take a look and see how much your particular make and model typically sells for to get an idea of what to expect.
Before you list it, make sure you clear your personal data by performing a factory reset. First of all, sync everything with your account to make sure nothing is lost. This should happen automatically when your watch and phone are within Bluetooth range, but to be certain, open Garmin Connect and tap the circular 'Sync' button at the top right. Now open the left-hand menu and select 'Garmin devices'. Select your unwanted watch, then tap the menu icon at the top right and select 'Remove device'.
The exact method for resetting your watch will depend on its make and model. If it's a device with the typical five-button setup, start by powering it off, then press and hold the back/lap button. When the 'Clear user data' option appears, release the button and select 'Yes'. You can find out how to reset other watch models by searching for the manual on Garmin's website.
Once your watch has sold, make sure you package it up well and send it using a tracked method that will insure it in case it goes missing or gets damaged,
Donate it
If your watch still works well enough and you'd like to do something good for your local community, you could donate it to a sports club or organization. Have a look for teams and clubs near you – particularly those that support underserved people who might not otherwise have the opportunity to take part in sport – and ask if they'd like to receive it.
Again, make sure you sync the data with your Garmin account, remove it from Garmin Connect, and perform a factory reset using the instructions above before handing it over. If you don't have the packaging and manual any more, send the club a link to the PDF manual online so they can get started (and don't forget to hand over the charging cable too).
You may also be able to donate your old Garmin watch to a local thrift or charity store. Check their website or give them a call first to make sure they accept small electronics before making a visit.
Recycle it
Waste electrical and electronic equipment (WEEE) is a big problem, so if your old watch is well and truly broken, make sure to dispose of it responsibly. You might already know about a program near you that can handle electronic waste, but if not, you can fill out a form on Garmin's website to find your closest one.
If there isn't a suitable facility within easy reach, try contacting electronics retailers nearby – many have their own recycling programs, and may even give you a voucher in exchange for your old gadgets. In the UK, for example, Currys will accept small devices for recycling in store.
Keep hold of the charging cable, though. All Garmin watches released in the last few years have the same connector, and it can be useful to have a spare handy in case you lose the one that came with your new watch.
All the latest inspiration, tips and guides to help you plan your next Advnture!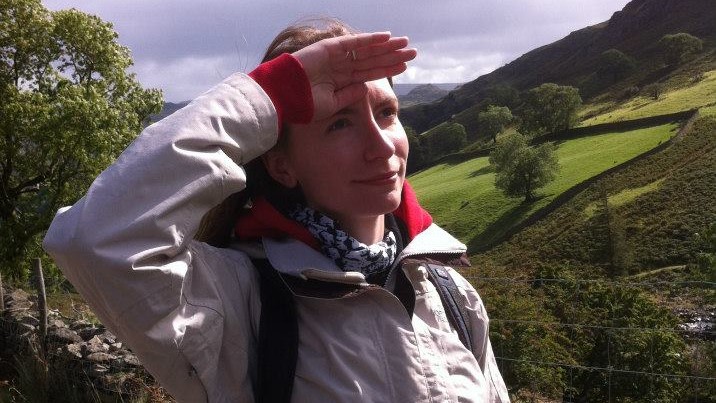 Cat is the editor of Advnture, She's been a journalist for 13 years, and was fitness and wellbeing editor on TechRadar before joining the Advnture team in 2022. She's a UK Athletics qualified run leader, and in her spare time enjoys nothing more than lacing up her shoes and hitting the roads and trails (the muddier, the better).