What are the pros and cons of BOA fastenings?
The dial-in BOA fastening system dates back 20 years to snowboard boots. Now it is being more widely used in running footwear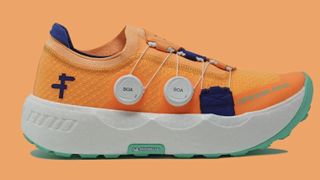 BOA fastenings are claimed to be a more advanced lacing method for outdoor shoes. BOA lacing dates back more than 20 years and was first seen in snowboard boots. Now more brands are utilising the lacing in the best trail running shoes. Here we consider the pros and cons of BOA fastenings for runners.
The history of BOA fastenings
The BOA fastening system has its roots in the Colorado ski resort of Steamboat. BOA Fit System was founded in 2001 by Gary Hammerslag, a snowboarder, surfer and entrepreneur.
Hammerslag wanted a way to improve the fit and performance of snowboard boot lacing systems and applied elements of learnings he'd acquired in the medical device field to create BOA fastenings. As well as being used in snowboard boots, the BOA fastenings became useful for medical bracings.
Having started out with two brand partners art the outset, K2 and Vans, there are now many BOA partnerships and the BOA system is used in ski and snowboard boots, helmets, footwear for cycling, hiking and golf shoes and, increasingly, in running shoes.
The companies that have utilised BOA fastenings for running shoes include La Sportiva, Adidas, Altra, Scarpa and Speedland, with models including the Altra Mont Blanc BOA running footwear.
What is the BOA fastening?
BOA describe the fastening system as "dialled in, precision fit". Classic laces are replaced by stainless steel wires, plastic or thin cord, which is connected to a turning knob. This knob is used to tighten, loosen and snap the laces into place.
It is a straightforward lacing system and the tension along the lacing – and, subsequently, the pressure along the foot – is evenly distributed. It is simple to loosen, by simply pulling the knob "open".
The pros of BOA fastenings
There are a number of advantages to the BOA Fit System of lacing.
The BOA fastening makes it really fast to put on and take off your running shoes, while the BOA fastening creates an even tension and pressure in one dial. This means it's quick and easy to fasten. The locked-in dial also keeps the tension the same for the entire run.
It's easy to adjust the tension of the laces when you are out running. And while it doesn't take long to untie and retie traditional laces, if you want to do a faster adjustment, the BOA system is slicker and quicker. This could be useful if you are mid-race.
Other benefits include the fact that BOA lacing doesn't come undone, and that you can use the BOA fastening system while wearing gloves. This means that, if you suffer with Raynaud's syndrome, the BOA fastening is a real advantage, because you can do up, adjust and release the laces while keeping your gloves on and your hands warm.
The lacing system also loosens with one quick pull of the dial. This makes it quick and efficient to take off the shoe.
The cons of BOA fastenings
While you create an overall even tightening along the lacing system, you can't tighten a specific spot, such as with conventional lacing.
Some BOA systems allow you to loosen by one click of the dial, such as the new Scarpa Ribelle Run Kalibra winter trail running shoes, but others require you to fully loosen and then start again to dial the new tension. And if the BOA lacing system fails, it's not as simple to replace it as traditional laces.
The BOA lacing system also tends to add more cost to the initial outlay of the shoes. For example, the Adidas Terrex Two fitted with BOA laces is around £20 more than the equivalent shoe with standard laces.
Conclusion: pros and cons of BOA fastenings
Many people find that once they try BOA Fit System for lacing, they much prefer them to traditional lacing. The pros are that the laces are quick and easy to tighten and loosen and maintain and even tension throughout a run.
However, the BOA lacing does appear to be more pricey than traditional lacing, so you need be be prepared for a more expensive running shoe. There is also a concern that if the lacing system fails, you can't easily replace it.
All the latest inspiration, tips and guides to help you plan your next Advnture!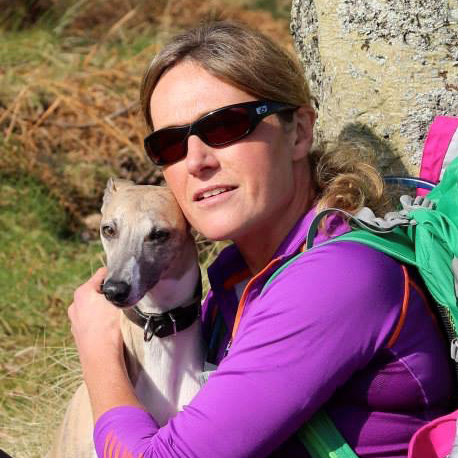 Fiona Russell is a widely published adventure journalist and blogger, better known as Fiona Outdoors. She is based in Scotland and is an all-round outdoors enthusiast with favorite activities including trail running, mountain walking, mountain biking, road cycling, triathlon and skiing (both downhill and backcountry). Aside from her own adventures, Fiona's biggest aim is to inspire others to enjoy getting outside and exploring, especially through her writing. She is also rarely seen without a running skort! Find out more at Fiona Outdoors.