How to watch Alone UK from anywhere: live stream the survival show from anywhere
Eleven Brits are dropped into the remote Canadian wilderness with just bears for company...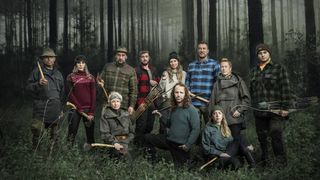 (Image credit: Channel 4)
Alone UK – the British version of the American survival TV show – is available to watch for free on Channel 4 in the UK right now. Episodes are available to binge on-demand immediately after airing. Venturing overseas? You'll need to use a VPN to unblock Channel 4 and watch Alone UK (2023) from the US, Australia or beyond.
Release date: First episode aired on August 6, 2023. New episodes debut on Sundays.
Episodes: 1-6
UK stream: Channel 4
US stream: TBC
Alone UK season 1 preview
Alone UK is a spinoff of the hugely-popular American survival show, Alone, which sees a small group of intrepid contestants dropped on a remote, uninhabited landscape with just 10 essentials and a walkie-talkie for medical emergencies.
The British version follows a similar format to the History channel original: 11 people, dropped in Canada's remote wilderness, compete to survive for as long as possible. They must feed and film themselves without any help. The last one standing wins the £100k first prize.
Of course, taking on mother nature is no picnic. From deadly poisonous plants to shocking wildfires and vicious predators (think bears, wolves and moose), it's easy to see why so many contestants 'tap out' in the first two weeks. And that's before you factor in the crippling loneliness.
Excited to watch what's been described as the toughest survival show on British TV screens? New episodes of Alone UK season 1 air weekly for free on Sundays on Channel 4 in the UK, and are available on the Channel 4 website and app ahead of broadcast. This is bound to be one of the most talked about shows on TV, so follow our handy guide below for details of how to watch Alone UK online from anywhere on planet Earth, no matter how remote.
How to watch Alone UK free online
Alone UK is free-to-air on Channel 4 in the UK. Better yet, viewers can catch up with every episode so far – including episode four, ahead of its broadcast on Sunday – on the Channel 4 website and app.
Heading off on an adventure of your own? You'll need a VPN (and a valid TV licence) to watch Channel 4 when overseas.

Alone UK S1: watch free on Channel 4
Catch all episodes of Alone UK, plus a ton of other TV and movies, on Channel 4 for free by signing up for its streaming service online. A quick email registration and you're sorted. TV licence required.
Outside the UK? Use a VPN to access Channel 4 when away from home.
Watch Alone UK from anywhere in the world
A VPN, or virtual private network, is a nifty app that unblocks geo-restricted websites, allowing your to tune into your home coverage from wherever you are. It's a fantastic bit of kit with many uses.
Our favorite VPN is ExpressVPN thanks to its combination of superb speed, great customer service and affordable price.
We find that it unblocks almost any restricted website and streaming service one can think of...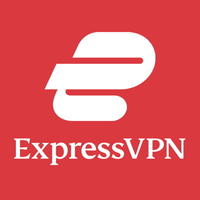 Speed, security and simplicity combine to make ExpressVPN our favorite VPN service. In our testing, we were impressed by its fast connection times and its ability to access more than 3,000 services in 160 locations across 94 countries. The 30-day money-back guarantee is another bonus, meaning you can give it a go – risk-free.
Using a VPN is incredibly simple.
1. Install the VPN of your choice. As we've said, ExpressVPN is our favorite.
2. Choose the location you wish to connect to in the VPN app. For instance, if you're in the US and want to view a UK service, you'd select UK from the list.
3. Sit back and enjoy the action. Head to Channel 4 and stream Alone UK.
Can I watch Alone UK in the US?
We'd expect the UK version of Alone to make its way to US TV screens in the future... but there's no official release date as yet.
Don't forget: UK-based Alone fans visiting the US can watch for free with a VPN. Details just above.
Can I watch Alone UK in Australia?
Again, there's no official release date as yet. In the meantime, UK-based Alone fans visiting Oz can watch all episodes of Alone UK for free on Channel 4 with a VPN. Follow the step-by-step instructions just above and you'll be streaming it in no time!
What is Alone UK
Alone UK contestants
Alan, 43, from Birmingham is a woodland manager
Elise, 32, from London is a PR executive
Eva, 24, from Lees is an NHS project manager
Javed, 58, from Ripon is a business coach and mentor
Kian, 19, from London is a student
Laura, 40, from Lincolnshire is an entrepreneur
Louie, 28, from Wallasey is a builder
Mike, 49, from Manchester is a joiner
Naomi, 26, from Pembrokeshire is a clothing designer
Pip, 47, from Aberdeenshire is a wild swimming coach
Tom, 39, from Portsmouth is an expedition company director
Alone UK season 1: full episode guide
Alone UK season 1, episode 1 (aired August 6, 2023)
Eleven contestants are dropped into the remote Northern Canadian wilderness to survive alone. There's shock and trepidation as they discover the first signs of bears and wolves. They race to put up shelters and light fires before the sun sets.
Alone UK season 1, episode 2 (aired August 13, 2023)
The reality of living alone in one of the most inhospitable places on Earth kicks in. Some contestants prioritise building shelters for long-term survival, others are focused on sourcing food.
Alone UK season 1, episode 3 (aired August 20, 2023)
Extreme hunger kicks in, and finding food becomes crucial. Even for people with experience of fishing, the mighty Mackenzie River doesn't give up its rewards easily, which leaves some competitors increasingly desperate.
Alone UK season 1, episode 4 (aired August 27, 2023 )
The battle with isolation takes a toll on some, while others discover a new perspective on life. A wild storm puts everyone in danger, but who will survive another night with a predator at large?
Alone UK season 1, episode 5 (airs September 3, 2023 – now available at www.channel4.com and on the Channel 4 app)
Attempts to find meals become increasingly desperate, while an injury threatens one person's chance of survival. But with the end in sight, who will have what it takes to survive the longest?
Alone UK season 1, episode 6 (airs September 10, 2023)
Information TBC.
Where was Alone UK season 1 filmed?
According to Channel 4, "The UK series of Alone was filmed on land around the Mackenzie River, in the Dehcho region of Northwest Territories, Canada." The area is home to the Dene people, an indigenous group of First Nations who inhabit a wide area across northern Canada. The Dene gave permission for fishing, hunting and filming to take place in areas of their land that were previously uninhabited by humans.
What survival kit are the Alone UK contestant allowed?
Contestants are allowed to choose 10 survival items from a list of 53 essentials (think hunting knives, parachute cord, flint fire starters, etc). That's in addition to a small amount of basic provisions to see them through their first seven days.
Do Alone contestants film themselves?
Each contestant is dropped into the wilderness with five cameras and various mounts, enabling them to film themselves stalking hunting, fishing, pining for loved ones and, of course, building an elaborate canoe that promptly sinks within minutes of embarking on its maiden voyage.
What is the survival record on Alone?
Roland Welker, a professional hunting guide from Alaska, survived 100 days on season 7 of the US version of Alone. The '100-Day King', as he's known to fans, is the current Alone record holder.
Nine fun facts about Alone UK
The UK series of Alone was filmed on land around the Mackenzie River, in the Dehcho region of the Northwest Territories in Canada
The land used for the filming of Alone UK is uninhabited by humans
The competitors were each dropped a minimum of one mile away from each other
Each had their own designated area of around 3.75 square miles
Each competitor had to carry a GPS device at all times, which allowed the production team to monitor the competitors' whereabouts
Competitors were allowed to choose 10 pieces of survival kit from a list of 53 essential items
Each competitor was given five cameras with multiple mounts, enabling them to film themselves by holding, wearing or fixing cameras to objects nearby
Competitors were given full safety training on the best way to handle animal encounters. They also had a first aid kit for emergencies and were given remote trauma first aid training.
All of the shelters were dismantled and all traps and snares located and removed once a competitor tapped out.
Q&A with Laura Try from Alone UK season 1
Why did you want to take part in Alone UK?
This is the ultimate adventure – it's all of the lessons that I've taken from my previous challenges put into one and putting me to the test to see how well I'll do. I'm desperate to get out and connect with nature, and be away from the noise of digital and other people and to go really, really deep and see what I'm capable of. I feel a deep desire to go through this discomfort. And I just want to see if I am capable of getting my water, getting my food, building my little home and finding out how I will cope whilst doing all of that.
What strengths will you bring to the wilderness?
My strengths are my routine and the care I've put into my body and mind. I love a routine, I'm very methodical and I like scenario planning and thinking of solutions. I'm also really good at self-care, looking after my body because I'm a runner and I exercise, so that helps me stay injury free. Plus I keep my mind healthy. So I'm looking forward to taking those strengths and skills out with me, because it's not all about axe work and knife, it's about looking after my feet, looking after my mind and getting lots of sleep as well. So I'll just find that balance between all of the skills.
How big a challenge will this be for you?
This is going to be my biggest challenge to date, my ultimate adventure. This involves such minimal kit – I'll be by myself, just me and mother nature. This feels like the ultimate challenge and all the lessons that I've learnt previously have led to this moment.
Mental or physical, which do you think you'll be stronger at?
I will probably do better at the mental side, only because my skills aren't as strong as I would like them to be. During previous challenges, I've found my body often says no more but my mind tells me to carry on, so I'll just keep listening to my mind and carry on, especially knowing that if I have a bad day one day, the next day might be a good day.
What worries you the most about this adventure?
If my kit gets wet, if I can't build a good enough shelter and the weather gets the better of me, that concerns me because generally that means I might have to tap out. But then I try not to focus on those things because if I think about it enough, it might happen. The only way that I can stop those things happening is by focusing on what I can do.
What do you think most people would think about you doing a challenge like this?
When I tell my friends that I'm doing this, they will say "of course you are." Other people might wonder why on earth I would want to do that, but those who know me know this is absolutely perfect for me.
What do you see as your main competition?
I feel as though once I'm out there all sense of competition will be lost because the reason I'm there is to find the lessons.
Would you like this experience to change you?
I would like to find some lessons to help me become more rounded, soften those sharp edges and help me cope with everyday life a bit better.
How will you feel if you have to tap out?
If I had to tap out, despite feeling disappointed, I wouldn't want to live with a regret. If that is the case, I'll just accept that's happened and cherish all the moments before that. I'd like to come away feeling great rather than feeling sad about having tapped out.
How do you think you'll cope with the hunger?
Because I have done several long fasts, I feel confident, knowing how my body and mind is going to act. It's going to be a bit of sticky transition but I feel happy with how I'm going to cope. I've also got these extra six kilograms on me, that extra bit of fat. Saying that, it's not going to stop me going out and finding food every day, because ideally I wouldn't want to get into that mind-set of relying on my body's stored energy.
How did your passion for the outdoors begin?
My passion for the outdoors began with a run to the end of my road. I'd seen people on TV, running across the mountains and in the forest, and I always wanted to do that. So, the obvious thing for me was to start running around the block. Then that run led to longer runs, which led to marathons. And it just kept escalating and the more stuff that I did outside, the more I loved it and felt so fulfilled. It was not something that I'd ever experienced before. And so as that grew, all of the materialistic stuff, all of the shopaholic traits that I had, they kind of burnt out and my outdoor passion grew.
More from Advnture
All the latest inspiration, tips and guides to help you plan your next Advnture!
Launched in July 2020, Advnture is the ideal destination for anyone who loves the great outdoors. Whether you're into epic hikes through the wilderness, camping trips with the family, climbing with your friends, or looking for a trail running personal best, our team of experts will point you in the right direction, with top buying advice and in-depth guides to help you get the most of your time in the backcountry.