Friday 5: Ultra runner James Stewart
With a new FKT set on the Fife Coastal Path, the Scottish athlete answers our quick-fire questions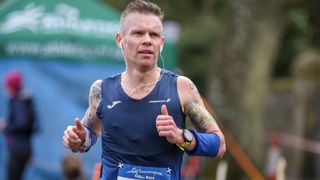 (Image credit: James Stewart)
James Stewart, of Croy, North Lanarkshire, describes himself as a "sometimes trail runner; sometimes loop runner".
The Scottish athlete's most recent success was setting a new Fastest Known Time (FKT) for the 117-mile Fife Coastal Path in 19 hours, 32 minutes and 8 seconds.
Last year, James, 45, also set an FKT for the 134-mile John Muir Way. The runner is a three-times GB 24-hour runner, two-times Scotland ACP 100k runner, a winner of the West Highland Way race in 2016 and a Rocky Raccoon winner in 2017.
The married dad-of two is also a very happy puppy owner.
If you could only keep one item out of all your outdoor gear, which would you keep and why?
You know, I am not really materialistic. I don't find myself sentimentally attached to gear. So, from a practical point of view I'd pick my GB shorts.
I really like them and they are super short. Also, if it was the only bit of outdoor gear I have left. at least I'd not be naked when people see me.
What's your pet peeve in the outdoors/adventure space?
Litter. Litter. Litter. Especially those disposable BBQ things. I don't get angry about a lot of things it would be that.
If you could be instantly transported to the start of any adventure, what would it be, where and why?
Western States has been on my bucket list for years. I can't be bothered with all the ballots and qualifiers etc so if I could bypass all of that to get to the start line for the big dance that would be awesome.
We're sitting round a campfire. Tell us a funny or entertaining story about one of your adventures.
I was running Rocky Raccoon in Texas. My brother had come to crew. He's so scared of the dark, he sleeps with his eyes open.
We agreed before we went, he would go to an aid station and base himself there. This meant, to his surprise and browned pants, that he'd have to walk through a forest in the dark.
He carried two headtorches to make it look like there was two people to any would-be muggers and held a long and confusing two-way conversation with himself to add an audio pretence to the visual trick he was trying to play.
He is 6ft 2in tall and weighs almost 200lbs.
Is there any gear that's on your shopping list at the moment?
I really should invest in a decent jacket one day, but winter has passed now so maybe in December (at which point I'll decide it is not cold, wet or snowy enough).
All the latest inspiration, tips and guides to help you plan your next Advnture!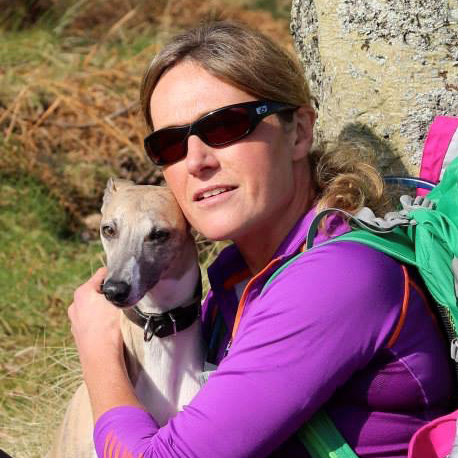 Fiona Russell is a widely published adventure journalist and blogger, better known as Fiona Outdoors. She is based in Scotland and is an all-round outdoors enthusiast with favorite activities including trail running, mountain walking, mountain biking, road cycling, triathlon and skiing (both downhill and backcountry). Aside from her own adventures, Fiona's biggest aim is to inspire others to enjoy getting outside and exploring, especially through her writing. She is also rarely seen without a running skort! Find out more at Fiona Outdoors.