Advnture Awards 2021: our tech prizewinners
The Advnture Awards 2021 celebrate the best outdoor tech available right now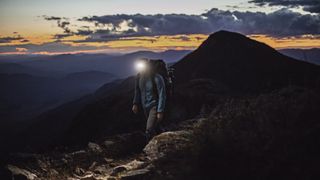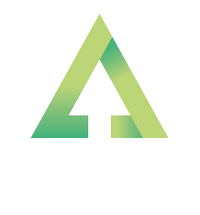 (Image credit: Getty)
In the third of our Advnture Awards announcements, we celebrate the best outdoor tech you can buy.
Some people head into the wilderness to escape all the mod cons, but for many others, adventurous pursuits are enhanced and backcountry escapades are made possible by the existence of ever-more-clever outdoor tech.
Carrying a map and compass – and knowing how to use both – remains important whenever you venture out into the peaks and woods, but it's hard to deny the appeal of wearing a watch which can provide a digital compass and real time mapping at the beep of a button, that traces your movements and locations via GPS, stores and records routes as you plan or complete them, plays you a selection of curated music when you're in the mood, then pays for your coffee when you get back to civilization.
And there are certain other pieces of tech that – if you were suddenly denied them – would literally leave you scrambling around in the dark out there in certain circumstances. We have spent the last year roaming around outdoors, testing out cutting edge gear and gadgets from navigation devices to head torches, and planning adventures and executing them with the aid of quickly evolving apps.
And today, in our inaugural best Advnture tech awards, we are bigging up the most standout pieces of sophisticated trail technology that every modern explorer would benefit from having in their outdoor box of tricks.
BEST GPS SMARTWATCH
Garmin Fenix 6 Pro Solar
Some decisions are tough, and the category of the best GPS watches designed for the outdoor adventurer is a highly competitive one, with increasingly sensational equipment being released regularly by the industry leaders in the field, especially Suunto and Garmin.
Several excellent watches have been launched in the last year, but the clear winner in the end – when looked at through the eyes of people who like to hike, bike, run and camp in the wilderness – was the Garmin Fenix 6 Pro Solar. It's an excellent watch, with an almost discombobulating degree of functionality that would take many pages to fully explain and months to properly master, but it's easy and fun to use while you learn and there are two main reasons for making it our choice.
The first of these is the Power Glass lens, which absorbs solar energy. If you're using the Fenix 6 Pro Solar for anything more than as a timepiece you will need to supplement the recharge it gets from the sun – but this is clearly a glimpse of the future and we love it. The second reason we had to choose this watch is the quality of its on-screen mapping and awesome capability as navigating device. Combined, these two factors make this the best GPS watch on the market, especially for walkers and backpackers.
On multiday hikes, the solar-charging capability is an obvious advantage, but for really epic adventures the 'Expedition mode' extends the battery life even longer (up to 20 days/26 days with solar) with an ultralow-powered GPS reference setting. As well as recording your escapades, you can use the watch to navigate, with TopoActive maps right on your wrist.
The watch gives you access to several global navigation satellite systems (GPS obviously, but also GLONASS (opens in new tab) and Galileo (opens in new tab)) and you can plot your route with ABC sensors – including an altimeter (for elevation data), barometer (for monitoring weather conditions) and a three-axis electronic compass.
If you're following a particular preloaded trail, the watch will provide turn-by-turn directions, 'Trendline' routing will reveal the most popular local paths wherever you are, and 'round-trip routing' will take you back to your starting point if you get lost.
The watch can also monitor your heart rate and even your fluid intake, allow you to buy things via Garmin Pay (opens in new tab), and store music that you can play without having to carry your phone around. Other functions include preset modes for activities ranging from swimming and skiing through to SUPing, surfing, bouldering, indoor climbing… and the list goes on.
BEST HEADLAMP
Silva Trail Runner Free
This was another hotly contested category, with some very obvious (and excellent) contenders for the title of best headlamp from perennial peak performers Petzl, Black Diamond and Ledlenser.
However, these awards are about recognizing innovation, and the Trail Runner Free, released by Scandinavian nav tech experts Silva some 11 months ago, is a standout example of a product evolving quickly and brilliantly, with input from genuine users.
This lightweight and exquisitely balanced headlamp is, no question about it, aimed at trail runners (clue in the name), but it's also perfect for night walkers and campers. Despite the 400 lumens of power it packs on full beam, the headlamp is so light and comfortable you genuinely forget you're wearing it, and the integrated cabling between light (at the front) and battery pack (at the back) is a big improvement on Silva's previous headlamps – making the unit so much neater and avoiding the risk of snagging wires.
On the trail, Silva's 'Intelligent Light' system simultaneously lights up the ground at your feet and the path much further ahead, which gives you loads of confidence when you're moving through the night, and reduces the need to keep nodding your head up and down, which means lower levels of fatigue, less trips and slips, and better performance.
There are three brightness settings in total (max, medium, minimum), plus a flashing mode, and an innovative short-burst rapid-flash indicator lets you know when you're on full beam. At full capacity, the beam reaches over 80 metres but, unlike some other headlamps, the medium and minimum settings are also bright enough to be genuinely useful.
BEST OUTDOORS APP
Komoot
At advnture.com we have been working with Komoot (opens in new tab) for the past 6 months, and that might send some eyebrows skyward now we're awarding them the gong for the best outdoor app – but our award winners have been selected by a jury of contributors and experts.
And we've been partnering with the people behind Komoot for a reason – in our opinion it is, at the moment, the best navigational app in the adventure space, which is also why it is the fast growing outdoor activity app in Europe. What we particularly like about Komoot is the level of functionality it allows users when it comes to planning adventures, which is simultaneously extensive and multilayered, and easy to use.
Whether you're researching a day walk or a multiday backpacking or bikepacking escapade, you can play around with potential routes to your hearts content and the app will let you know everything from the terrain (paved/unpaved) and waytype (bridleway/road/footpath/singletrack) to expect, to the amount of elevation gain you will encounter.
We also love the community aspect of it, with fellow app users constantly logging their experiences and noting highlights and points of interest and then Komoot harnessing this info to provide suggestions from its 'Collections', tailored to the kind of adventure you are looking for when you're in the area.
The app will give you directions once you have uploaded a tour, and you can record your journey as it happens, noting your own highlights and uploading images. Plenty of runners use the app, along with hikers and bikers, but we like the elevation of experience quality over showy-off performance levels, which we feel complements the prevailing ethos of outdoor pursuits perfectly.
The free version is excellent, but you can explore the world with a whole host of extra features for a very reasonable price.
All the latest inspiration, tips and guides to help you plan your next Advnture!
Launched in July 2020, Advnture is the ideal destination for anyone who loves the great outdoors. Whether you're into epic hikes through the wilderness, camping trips with the family, climbing with your friends, or looking for a trail running personal best, our team of experts will point you in the right direction, with top buying advice and in-depth guides to help you get the most of your time in the backcountry.