Best subscription boxes for outdoor adventures
These subscription boxes will keep you fully stocked on the go!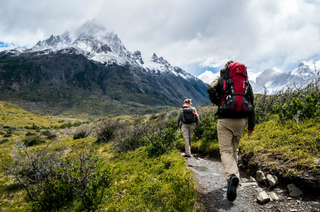 (Image credit: Unsplash)
When it comes to subscription boxes, you probably think of options built for the times when you're at home. Options that deliver meals for a week at a time, or are specifically themed like options for art, books, or craft supplies. There are also some excellent options out there that are built with an outdoorsy lifestyle in mind.

Of course, nobody wants to take time out of their busy life to scroll through dozens of subscription boxes to find the perfect option. That's why we've done the hard work for you, to deliver the absolute best of the best for your outdoor adventures!
Kencko Smoothies
A snack as mobile as you are
Specifications
Price:
$2.49-$2.99 per smoothie
Shop without subscription? :
Yes
Reasons to buy
+
Very portable
+
Lots of nutrients
+
Variety of flavors
Reasons to avoid
-
Need to add your own protein
-
Some flavors taste bland
-
Thicker consistency
Kencko Smoothies pack a big punch in a small package with their freeze-dried option. There are 18 different options to choose from, and each one has a special blend of fruits and veggies. With no refined sugars, no artificial additives, and compostable packaging, these smoothies are a delicious way to stay energized whether you're at home or hitting the trail for a sunrise hike.
To make your smoothie just fill up the Kencko shaker bottle with water, or your preferred milk (or milk substitute), pour the smoothie packet in and shake. You can even add whey protein for an extra boost if you've got a long day ahead of you!
Kencko has a simple mission: to try and get everyone their daily allotment of fruits and veggies. They use freeze-drying to ensure that everything that goes into their smoothies has as many vitamins and minerals as possible. It also means that their smoothies are easy to drop into your bag and make while hiking, biking, or spending a day with friends.
In addition to delivering delicious smoothies each month, Kencko also includes healthy-at-any-size nutritional courses. These can help you to make smarter food choices that nourish your body and mind and help to build a healthier relationship with food. These courses are free with your membership and can be opted into at any time.
Nomadik
Start your outdoor adventures with the gear you need
Specifications
Frequency:
Monthly / Quarterly
Shop without subscription? :
Yes
Reasons to buy
+
Carbon friendly shipping
+
High quality gear
+
Coupon codes for included brands
Reasons to avoid
-
Only your first box can be tailored to your interests
-
Boxes auto-renew unless manually cancelled
When it comes to Nomadik, you can't expect the same product in each subscription box you get. That's because they're in the market for delivering adventures you'll be sure to remember. Their monthly boxes are all themed around a single adventure, whether that's hanging out in a hammock next to the lake, or prepping for a wilderness trek!
Each month you'll get a box filled with everything you need to enjoy hours of outdoor time. Your subscription to Nomadik even comes with a discount to Alltrails+. For the more experienced outdoor enthusiast, there is also a quarterly option that delivers high-quality items you might have been considering like solar panels, or shelter. Both boxes are full of high-quality items which can help to get you out of the house and enjoying the sun.
Bespoke Post
Make a statement with these hand-picked accessories
Specifications
Shop without subscription? :
Yes
Reasons to buy
+
New themed boxes added every month
+
Hand-picked high quality items
+
Choose your themed box each month
Reasons to avoid
-
Shipping can be expensive for some boxes
-
To unsubscribe you'll need to email Bespoke Post
Bespoke Post prides itself on delivering highly curated boxes filled with high-quality items and accessories. Each box has a theme, and these run the gamut from hiking to weekend trips. Each box has several items that are all part of the theme to deliver exactly what you need to get off the couch and out into the world.
Each box is carefully sourced, and Bespoke Post tests all the products that they include in their boxes. You can snag a membership for $49 each month, or buy the boxes separately for $70. There is also a full store, so if you want a single item from a specific box you can purchase it there separately as well. They even have four in-house brands built from the ground up to deliver highly curated goods you didn't know you needed. On occasion, Bespoke Post does offer premium boxes at a higher price, but these are opt-in only, so you'll never be charged more without knowing what the price is going to be in advance.
Each month you'll be able to choose the box you want to receive or choose to skip the month entirely. Boxes are released each month, and there are always new boxes, and occasionally old favorites make a reappearance. You'll just need to make sure you make any changes by the fifth of the month in order for them to be processed in time. Boxes are charged between the 6th-15th of each month, and shipped at about the same time. Bespoke Post also offers free returns on their boxes if you don't love what you received, and are processed within two to three weeks. You can even send folks gift cards if you'd like to gift them a box!
Larder Meat Co
Eat like a king, no matter where you set you plate
Specifications
Frequency:
4, 6 or 8 weeks
Shop without subscription? :
Yes
Reasons to buy
+
Quality cuts of meat
+
Create your own custom box
+
Humanely raised livestock
Reasons to avoid
-
Expensive
-
Shipping delays for orders outside the Western US
Just because you're spending time in the great outdoors doesn't mean that you need to eat like you're a boy scout. Larder Meat Co delivers high-quality beef, pork, chicken, and fish that is great for grilling whether you're camping with friends, or home with the family.
Their boxes come in three basic options. The small box, large box, or custom option. The small box includes 10-11lb of meat, the large box has 12.5-14lb, and the custom box is dependent on your choice of meats. Each box has the option to eliminate pork for anyone looking for more steak, fish, and chicken in their diet.
Along with their boxes, they also offer bundles. These bundles each include a curated selection of meats that are themed to specific types of meals. These include options like their ultimate BBQ bundle, Braise & Roast bundle, and more. If you're planning on hosting friends or family, but don't need a monthly subscription the bundles offer a great way to ensure you've got quality food that will have everyone cleaning their plates when dinner is ready.
They also offer several different types of seasoning for your meats. There are six different seasoning options to choose from, and each of them comes in a resealable container. Each one is available in a 1oz or 3.5oz package.
Boxes are shipped Monday-Wednesday each week, and you can see when your box will ship from your account details. You can choose the ship date for one-time boxes. Subscription boxes are always sent the week after your subscription renews. All meats are shipped frozen and should stay frozen for up to four days, which means you don't have to stress about being home when your box is delivered.
The boxes are packed with dry ice in biodegradable coolers, which means you can load the cooler right into the car before heading out for a weekend camping trip without stressing about how to keep things cool while you head to your next destination.
You can also see where your meat is coming from! That's because Larder Meat Co works with a small number of farms, and each of them is displayed on their website. When you receive your box you'll be able to see the specific ranch it came from. As an added bonus the ranches they work with also focus on regenerative agriculture, and long-term sustainability instead of massive corporate farms with dubious business practices.
Raw Spice Bar
Make sure every bite is delicious with a spice subscription
Specifications
Price:
$15/month (save on longer plans)
Shop without subscription? :
Yes
Reasons to buy
+
Comes with a recipe to use the spice blend on
+
Curated high flavor blends
+
Variety of blends that are seasonally appropriate
Reasons to avoid
-
Spice blends are only 2oz
-
No way to choose the monthly blend sent out
Life is too short for bland food. Whether you're planning on hosting brunch with your besties, or you want to ensure that the camping food has the bite you crave, spices are crucial when cooking. Raw Spice Bar delivers a monthly spice subscription to ensure you never have to endure bland food again.
Each month they send out a 2oz spice blend, accompanied by a seasonal recipe you can use it in. They also offer blend boxes that rotate and offer options like brunch kits, or spices built especially for grilling.
When you sign up you have five options: a monthly membership, three months, six months, nine months, or a yearly membership. The monthly membership will run you $12 a month, while with the yearly subscription, you'll pay $119. For folks just getting started in the kitchen this is a great way to become familiar with different spices and blends until you know what you want to taste when cooking.
They also have two options for individual spice blends. You can buy 2oz packages of specific blends like their chili starter or Herbs de Provence. If you absolutely fall in love with a specific blend, there is also a wholesale option. They offer specific spice blends which are already put together, or you can contact them to get a specific blend built to your specifications.
Along with all of their spices, Raw Spice Bar also has 18 pages full of recipes for you to check out. This means if you find a recipe you like, you can order the spices and get to cooking even without a monthly subscription.
The Fruit Company
Take a bite out of life with these tasty fruits
Specifications
Shop without subscription? :
Yes
Reasons to buy
+
Four different subscription options
+
See each month's fruit delivery in advance
+
Organic option available
Reasons to avoid
-
Expensive
-
Weather conditions on farms can cause delays in shipments
Fresh fruits are part of a balanced diet, but that doesn't always mean the fruit you want to eat is readily available at the grocery store. That's where The Fruit Company comes in, delivering curated boxes of fresh delicious fruit right to your door.

The Fruit Company is a 4th generation family business that has been operating for more than 70 years. That means they've been picking high-quality fruit, and getting it to customers since the 1950s. They offer four different subscription options so that you can find the one that suits your lifestyle best.

Harvest Club Americana is their most popular option, delivering oranges, pineapples, pears, and cherries. The HarvestClub Medley includes hard-to-find fruits like Rainier cherries mixed in with favorites like Fuji Apples. The HarvestClub Exotica is made for the exotic fruit fan and features picks like blood oranges, or mangoes. Last but not least is HarvestClub Organic which features organic options like pink lady apples and organic nectarines.

A subscription to The Fruit Club comes in three-month, six-month, and 12-month durations. You can also snag single baskets as well. The Fruit Company offers curated boxes for holidays and occasions, so it's easy to send a gift to the fruitarian in your life!
Scoutbox
Built by scouts for scouts
Specifications
Price:
$40/month (save on longer subscriptions)
Shop without subscription? :
Yes
Reasons to buy
+
Super affordable
+
Includes educational topics built with kids in mind
+
A different theme every month
Reasons to avoid
-
No preview of upcoming products
-
Assumes you already have a basic kit for spending time outdoors
Getting kids interested in the outdoors isn't always easy in a world filled with smartphones, tablets, and screens everywhere. That doesn't mean it's impossible though, and Scoutbox wants to help with their monthly subscription.

Scoutbox was founded by two Eagle Scouts who wanted to deliver fun ways for families to get outdoors that included the kids. Each box revolves around a monthly theme like first aid, hiking, or emergency preparedness. They include several items related to the theme and run from snacks for the trail, to emergency blankets, and apparel.

Unlike some other boxes, Scoutbox assumes that you're already spending some time outside. That's why the kits are themed so specifically, and don't include everything you'll need for the trail. Instead, consider these boxes as a way to build out your hiking or camping kit so that you have everything you need when you need it most.

Subscriptions to Scoutbox come with three payment options: monthly, three months, and six months. By snagging a six-month subscription you end up saving $5 on each box, making it a great option if you know you'll love everything you get.

Scoutbox also has a gifts and favorites section on its website that allows you to buy specific items. This is especially handy if you love your box, but need spares of a specific accessory or see an item you've been meaning to grab without needing the entire subscription box in order to do it.
Barrel & Blade
Prepare for anything
Specifications
Price:
$49/month (save on longer subscriptions
Shop without subscription? :
Yes
Reasons to buy
+
Field tested tactical gear
+
Built for preppers and survivalists in mind
+
Different options for different needs
Reasons to avoid
-
Expensive
-
First shipment can take a while to arrive
Whether you're a practiced survivalist, or you're building up your first go bag, you're going to need the right gear in order to be properly prepped. While there are suggestions and articles all over the internet about what should go in your kit, Barrel & Blade offers up a subscription box built with you in mind.

Barrel & Blade is a monthly subscription service that delivers three different subscription options filled with top-notch quality tactical, survival, and EDC gear. Boxes are shipped the first week of each month, and signing up by the 15th ensures your box will be sent the following month. Depending on when you sign up, your first box will either be the current month or the next month. Signing up before the 15th will give you the upcoming themed box while signing up after the 15th means you'll have to wait an extra month to see what the option is.

Their basic option is called Level One, and it's perfect for anyone building out their initial kit. It includes tactical and survival gear, including name brands that you'll be able to trust no matter what life tries to throw at you. The second tier is Level Two and is intended more for folks looking to add some top-tier gear to their kit. It includes tactical and survival gear like binoculars, bulletproof panels, and even tactical bags. Their third option, the Knife of the Month Club is built specifically for anyone looking to add superb quality knives to their kit. Each month you'll receive a high-quality blade. They can be anything from folding knives to fixed blades, and you'll see the brands you know and trust like Spyderco and Boker.

Level One boxes run $49.99 if you buy them each month, while Level Two and KOTM are both priced at $99. However, you can snag a discount by subscribing for several months at a time if you know you're going to use what they send out. There are also gift subscriptions available, making this a great option if you're shopping for a gift for the survivalist in your life. You can also downgrade or change your subscription at any time, just keep an eye on the date to be sure of when those changes will go into effect!
Think Outside Box
It's time for an adventure
Specifications
Shop without subscription? :
Yes
Reasons to buy
+
Different boxes for small children and teens
+
Built to get kids interested in the outdoors
+
Each box includes an activity and educational packet
Reasons to avoid
-
Small items can be easily lost
-
Activities in the Think Outside Jr box should be supervised
Kids are endlessly curious about the world around them, which is why taking the time to get them interested in nature and the outdoors is so crucial. It might not always be easy to get them off the couch and outside, but Think Outside offers curated boxes for smaller and older children to help get them interested and excited about spending time in the great outdoors.

The first option is their Think Outside Junior box, which starts at $44.95 before dropping down to $30 for a monthly subscription. The intro box is a bit more expensive since it comes with everything your kids will need for future adventures. This option is built with younger children in mind and it is intended for ages four to seven. The intro box is filled with a massive amount of goodies including a satchel, watch, emergency tags, and an activity booklet. The first box is built to give kids everything they'll need to store the bits for their upcoming adventures.

After the intro, each box is curated to a specific question about nature like 'what is a mammal?' It will include an activity booklet, flashcards, toys, and plenty more. By giving the kids a question that needs answering they'll be able to have fun, without realizing that they're also learning along the way.

For older kids, the Think Outside box is the perfect option. It's built for kids 7-16 and is curated with that age range in mind. These boxes are $44.95 monthly, but by subscribing for the year you can save $40. The intro box includes a lightweight foldable backpack, an intro map with a year's worth of planned activities, an activity booklet, and plenty more.

After the intro box, each additional box has a theme related to the current season. These boxes include outdoor gear, water-resistant reference cards, an educational booklet, and plenty more. This box allows kids to engage with nature on their own terms and lets teenagers grab their friends to go spend some time in the sun and hopefully away from an electronic screen for a few hours.

Think Outside also offers up a gear shop if you are looking for a specific item for your child before they begin to romp around in the woods. There is apparel, add-on bags for their adventures, and gear like blankets or mosquito relief kits.

Think Outside delivers quality curated boxes that are built with children in mind. Whether you want to engage your elementary schooler's curiosity to build their love of nature early, or you have a teenager who has expressed interest, these boxes are built to please you and engage your kids.
Apocabox
Adapt, Improvise, Overcome
Specifications
Shop without subscription? :
Yes
Reasons to buy
+
Built with survivalists in mind
+
Each box includes an everyday carry gadget
+
Boxes include a survival skill and skills challenge
Reasons to avoid
-
Only delivered every other month
Survival isn't always easy, and if the worst comes to pass you want to be prepared. That means having both the skills and the equipment that you need in order to keep yourself and your family safe. Apocabox understands that entirely, and has built a subscription box built with you and your needs in mind.

This box is built for survivalists and delivers not only high-quality equipment you'll want in your kit but also helps to teach you the skills that might be missing from your repertoire.

Each box contains survival tools, survival info to help you expand your skill set, a hand-crafted survival item, everyday carry (EDC) accessories, and a skill challenge to teach you a new survival skill. The boxes are curated around the survival challenge and info, in order to give you what you'll need in order to put those new skills to use.

It's also worth mentioning that the survival info is well bound into a small book, and reads like a field guide. This makes it easy to toss these booklets into your go bag so that you always have the information you'll need if you need to teach someone in your group a new skill, or you need to brush up on your technique.

if you already have all the gear you need for the time being, but you still want to check out the survival challenge, then you're in luck. There is a subscription option for this in particular.

All Apocaboxes are $50 + $10.95 shipping and are delivered every other month. Survival challenge subscriptions will run you $15.99 + $5.95 shipping. Your first box will be sent out the same day you sign up. After that boxes are charged on the 1st of each month, and shipped on the 15th. You can also cancel at any time since Apocabox doesn't have any kind of contract to keep you subscribed.

If there was a box you saw but hadn't signed up for, then you might be in luck. Occasionally a limited number of extra boxes are available for purchase through their shop. They also have a limited number of specific accessories, making it easy to grab an extra if there was an accessory you absolutely fell in love with. There are also the odd mystery boxes which you can order, and get a surprise full of new gear when it arrives.
Think about it
Before jumping right in and subscribing to a box you're going to want to sit down and think about the type of items you're looking for. Different options are going to have a lot of variety, so it's important to know what you're looking for before you start shopping. Should you have second thoughts, however, you can always cancel your subscription!


Budget: Be cognizant of how much you want to spend on a subscription. Some options can become quite pricey and many have a different payment scale for your first box vs. recurring boxes, or paying for multiple months at once.
Know what you want: Are you looking for nutritional help? Want to get the kids outside? New toys for your next through hike? Knowing what you are looking for can help you to refine your options so you can find the perfect subscription box. By knowing exactly what you are looking for, you can also ensure you don't end up with items that are just going to take up space in your home or in your pack!
Subscription terms: Some boxes will charge monthly, while others will have you prepay for several months at a time. Be sure to take a look not only at the price of the subscription box, but how often you will be charged, and whether it auto-renews.
Shipping times: Not all boxes are going to ship at the same time each month. Be sure to take a look and see how long a subscription box will take to ship the first time, and whether you should expect delays when it arrives.
Bottom line
There are tons of excellent subscription boxes suited for every aspect of our lives. However, finding options that fit an active outdoor lifestyle isn't always easy. We picked our favorite subscription boxes that suit a life full of adventures, whether that means you're living the van life, or just going for sunrise hikes each weekend.

Our favorite option comes from Kencko Smoothies, delivering freeze-dried smoothies that just need water or milk to become something delicious and nutritious. Since the packets are freeze-dried they're easy to toss into a bag when you leave the house and you don't need to worry about them spoiling during your hike.

If you're looking for a box that will help you find some new outdoor adventures, then you can't go wrong with Nomadik. Each box is suited for a specific type of activity, and since they have two styles of the box it's perfect for both new hikers and the experienced outdoorsman.
All the latest inspiration, tips and guides to help you plan your next Advnture!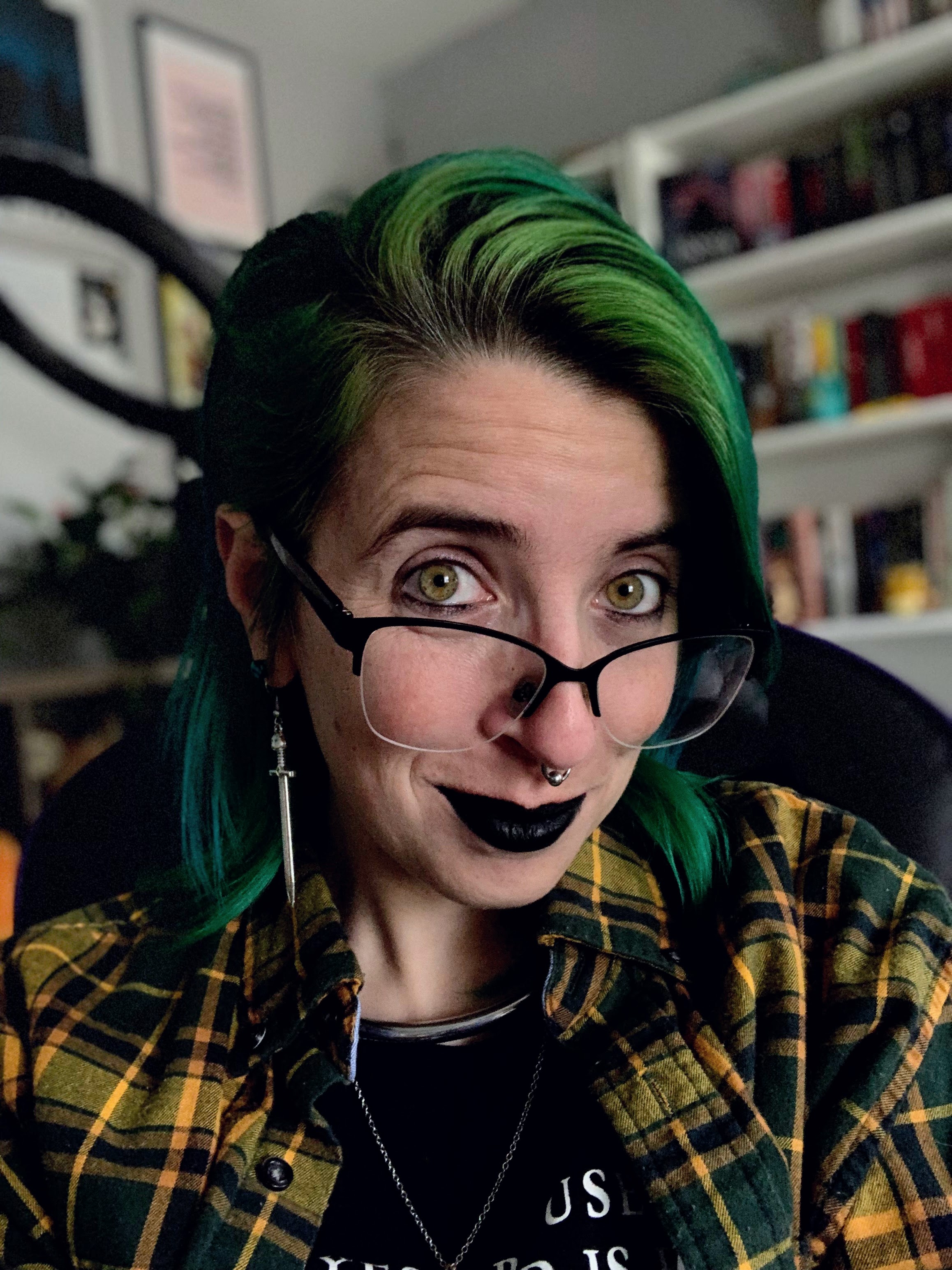 By day, Jen is a writer for multiple Future Publishing brands, with over seven years of experience writing, and editing about everything from video games to kitchen gadgets. When not writing for Future, Jen is the author of Fantasy & Horror novels and spends most of her time reading, hanging out with her dog Fionn, and trying to decide which book to read next.