Advnture Awards 2021: our camping prizewinners
The Advnture Awards 2021 celebrate the best camping kit available right now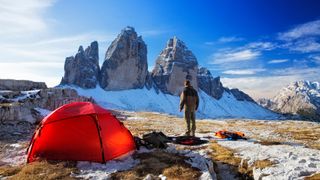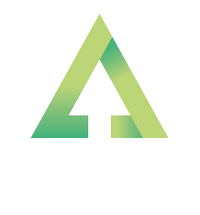 (Image credit: Getty)
In the second of our Advnture Awards announcements, we celebrate the best camping kit you can buy.
For much of the last year – amid intermittent lockdowns and travel restrictions – we have been studying maps and researching places to visit once we're able to go exploring again, and throughout this time, it's the thought of going camping again that has been getting us most excited.
At every possible opportunity, we have been seizing our overnight equipment and hitting the trails to go backpacking, or jumping in the car with the big gear and taking our families and friends to campsites. Because nothing says adventure like a night spent under canvas – watching the sun set and gazing up at stars late into the evening, then waking to the sound of the dawn chorus.
Discovering the perfect wild camping spot during a multinight backpacking or bikepacking adventure is always brilliant – there's a visceral joy to be had when setting up your shelter in a secret spot, next to a chattering stream or beneath a beckoning peak.
But it's also great fun to build a basecamp in a more conventional site – a pop-up home away from home, with a fire circle, comfortable chairs and a cooler box full of chilled drinks; a place you can return to and relax after spending days exploring the local trails.
And even when the weather gets grumpy, the sound of wind and rain drumming on a flysheet when you're cozy and dry inside a good tent can be a magical thing – a reminder that you're sleeping out in the elements, in the arms of the wilderness. Memories are made of such things – but those memories are much happier ones when the equipment you are using is really reliable, and in our inaugural Advnture Awards, that is exactly the kind of camping kit we are rewarding.
The most exceptional tents, sleeping gear, stoves and tools that help make camping such a sensational experience.
BEST BACKPACKING TENT
Sierra Designs Meteor 3000 2P
Our pick of the bunch as the best lightweight tent for 2021, no other backpacking tent matched the Meteor 3,000 2P when it came to balancing trail weight, interior space, ease of pitching, quality of construction and price. The offset dome design with a spreader pole is simple and intuitive to pitch, giving you a shelter with generous headroom and internal dimensions plus two doors and porches. It makes this a very liveable 2-person tent that doesn't feel cramped, even for two hikers with big packs.
It's also well made, with Sierra Designs employing high-quality components throughout. The 3,000mm HH fly is waterproof enough to fend off sustained downpours and is a muted dark green, which makes this a good tent for stealthy wild camps or pitching up somewhere just off the trail. When packed away, the Meteor 3,000 2P tips the scales at just over 2kg (4lbs 9oz), with compact stuffed dimensions too. All in all, if you're looking for a dependable three-season backpacking tent that won't break the bank, you can't do much better than this.
BEST CAR CAMPING TENT
Vango Osiris Air 500
Every family or social bubble needs a large tent, which acts as a portable basecamp when you are explore an outdoor area for a few days. The best bases are the ones that are easy and hassle-free to set up, functional to use and spacious enough to supply shelter not just for sleeping, but also for housing the group if the weather turns and you need somewhere dry to play games and eat meals until the rain showers blow over.
The Osiris Air 500, from Vango's new Earth Collection, ticks all these boxes. Plus, when it's all packed away, it's still light enough for one person to carry, and it won't take up half the storage space in your vehicle. Best of all, like the rest of the Earth range, it's entirely made from recycled material sourced from discarded single use plastics, which are spun into Sentinel Eco Fabric (the equivalent of 158 plastic bottles have been used to make the Osiris).
Even putting its excellent eco credentials to one side, however, the Osiris is a winner from a design and practicality point of view. Instead of poles, the structure is erected with airbeams – thick, robust tubes that you inflate with the use of a pump – which means one person can pitch the whole tent in a matter of minutes. Tension bands provide security and confidence when the weather gets wild, and it has been extensively tested in adverse conditions.
It's spacious, without being ridiculously massive – with one main communal area and two bedrooms (which can be converted to one big bedroom), it comfortably sleeps five people. The sleeping quarters are fitted with nightfall drapes, so you don't have to wake with the dawn, and the ceilings are high enough in this villa-style tent for adults to stand upright throughout. It has ample storage, with pockets aplenty and hanging capacity for lanterns and lofts, and there's lots of ventilation and light, with 'Diamond Clear' windows and mesh doors. There's even a bay window.
BEST SLEEPING BAG
Rab Neutrino Pro 400
Our best sleeping bag was originally developed for lightweight alpinists, but backpackers and wild campers will be tempted by its enviable specs too. Delivering impressive warmth down to -8°C (18°F), yet also boasting a compact packed size and low overall weight, the Neutrino Pro 400 really does deliver on all fronts. It's stuffed with premium 800 fill power goose down (RDS Certified as ethically sourced) which provides the bulk of its insulating power, but this is further boosted by Rab's engineering know-how.
The British brand certainly knows how to build a solid sleeping bag. We particularly liked the Rab Neutrino Pro 400's chevron-shaped baffles that keep the fill securely in place, the snug footbox and hood, and the tapered fit that is cosy without feeling restrictive. It all pretty much guarantees you a warm night, even when temperatures drop well below freezing. And that, after all, is the acid test of any sleeping bag. In addition, however, there are plenty of other well-thought-out features that ensure it stands out from the pack: a handy internal stash pocket, a dry bag compression stuff sack and even a zip puller that glows in the dark.
BEST SLEEPING PAD/MAT
EXPED Synmat UL
Tapered, mummy-style sleeping pads are all well and good for the ultralighters and gram-counters, but for those of us looking for a solid night's sleep, rectangular mats generally offer far greater comfort. There's also less chance of sliding off onto your cold groundsheet for a rude awakening at 3am.
Given that Exped's Synmat UL is still a competitively lightweight and packable option, it seems perverse not to plump for something that gives you a little more space to spread out. This mat is also insulated for sub-zero warmth and has a plush inflated thickness of 7cm, which effectively irons out even the lumpiest pitch. On test, it proved an extremely comfortable camping companion on multiple nights out in the hills and mountains of Snowdonia. We also think Exped's pump sack system is one of the best out there: the supplied Schnozzel Pumpbag saves your breath (and stops moisture getting inside the mat) while doubling up as a handy rucksack liner.
BEST CAMPING STOVE
Coleman Fyrestorm
After shelter, nothing is more important to get sorted when you're out in the wilds than sustenance – preferably in the form of hot food, that can be prepared quickly if needs be. Therefore the best camping stoves should be right at the top of every camper's must-have list, and in our opinion, the best all-rounder out there at the moment in terms of value and performance is the Coleman FyreStorm PCS.
This Russian doll of a stove pulls apart to reveal the burner, a generously-sized cooking pot, wind shield and 240g gas canister. It's a clever bundle that makes it exceptionally easy to carry when you're backpacking and camping. Moreover, when you want to boil water the FyreStorm is a cinch to use. Twist the gas canister onto the stove, click the integrated piezo ignition to light the flame, and three minutes' later half a litre of water will be bubbling away. Neoprene insulation even protects your hands and fingers from scalding. As an all-in-one solution the Fyrestorm PCS is an unbeatable package.
BEST MULTITOOL
Leatherman Charge+ TTi
When you're deep in woods or camping out along on a remote mountain trail, the best multitool for the job is always the only one you have in your pack. And that makes the Leatherman Charge+ TTI – which packs 19 different tools into its compact, lightweight design – a must-have implement for hikers, campers, backpackers, anglers and just about anyone who ventures into the wild. It has all of the standard tools, including two knife blades, two types of pliers, a screwdriver, a can opener, a bottle opener, a saw and a small ruler, but it also boasts premium features such as wire-cutters, spring-loaded scissors, a diamond-coated file and titanium-enhanced handles. Not to be overlooked are the three medium-length cutting blades (a straight knife, a serrated knife and a wood-cutting saw) all of which lock into place for safety. The Charge+ TTI has a sturdy, durable feel and a build quality that will last a long time, and this all adds up to make it our winner in the multitool category.
All the latest inspiration, tips and guides to help you plan your next Advnture!
Launched in July 2020, Advnture is the ideal destination for anyone who loves the great outdoors. Whether you're into epic hikes through the wilderness, camping trips with the family, climbing with your friends, or looking for a trail running personal best, our team of experts will point you in the right direction, with top buying advice and in-depth guides to help you get the most of your time in the backcountry.