The best family tents: for car camping get-aways, staycations and fun-filled backyard sleepouts
Included in this guide:
1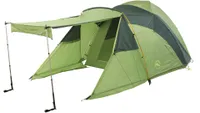 Big
Agnes Tensleep
2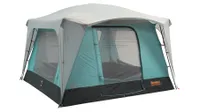 Eureka
Jade Canyon
3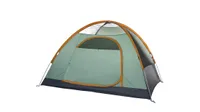 Kelty
Tallboy 6
4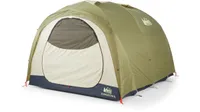 REI
Kingdom 6
5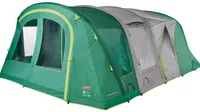 Coleman
Valdes Deluxe 6XL Air BlackOut
6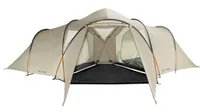 Vaude
Badawi Long 6P
7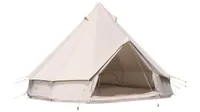 SoulPad
4000-hybrid
8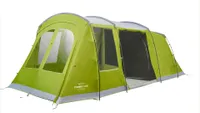 Vango
Stargrove II 450
9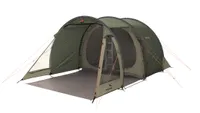 Easy
Camp Galaxy 400
10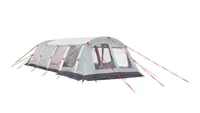 Terra
Nova Zonda 8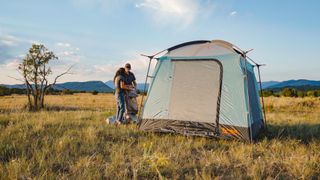 (Image credit: Eureka)
With uncertainty still surrounding international travel, this is the year to explore the hidden corners of your own country. There's no better way to do that than by loading up one of the best family tents with all your outdoor gear to take your brood camping.
The best tents are an essential part of any family camping adventure. It's a base where eating, sleeping, planning and relaxing happens – a weatherproof oasis of privacy within the communal wilds of a campsite.
Ideally, the best family tents a couple of rooms, and some under-shelter communal space for meals and games when it's wet outside. Other considerations include ease of pitch (should you go for a traditional pole or an air tent?), packed size, blackout sleeping rooms, quality of materials and, of course, price.
Here we present a collection of our favourite feature-rich three-season shelters that will keep everyone warm, dry and comfortable no matter what kind of weather Mother Nature throws at you.
Easy to set-up, and filled with features to enhance the living experience, the best family tents make first time campers comfortable. More experienced campers will want to compare specifications and debate about the pros and cons of the smallest details. All are great choices.
Big Agnes Tensleep
A portable cabin in the woods
Specifications
RRP:
$500 (US) / £480 (UK)
Pack Size:
5 x 15 x 27in / 12 x 38 x 68cm
Dimensions:
Floor length: 122in, floor width: 115–96in / Floor length: 310cm, floor width: 292–244cm
Max headroom:
75in / 191cm
Porches & doors:
2 vestibules & 2 entrances
Waterproofing (fly):
Polyester with a 1500mm HH waterproof polyurethane coating
Reasons to buy
+

Screen porch
+

Two entrances and vestibules
+

Plenty of pockets
+

Mesh wall ventilation
Reasons to avoid
-

Footprint sold separately
Under wide-open skies, a tent can feel small and cramped – but not the Tensleep. The floor plan sleeps six people comfortably. Six people means a lot of small gear floating around, but there's a collection of gear loops, mesh pockets, cargo pockets and media pockets to keep everything off the ground and ready when needed. The huge front vestibule can be transformed into a screened-in porch that holds a camp chair or two – handy for eating and playing games when the weather's not so great. And when it's warm, fly walls can be rolled up to improve ventilation on hot summer nights. Spend enough nights outside and you'll probably encounter some really nasty weather, but storm flaps on the vestibule and closed mesh windows create a safe haven in a thunderstorm.
Eureka Jade Canyon
Family friendly camping shelter
Specifications
RRP:
$400 (US) / £700 (UK)
Pack Size:
10 x 29in /25.5 x 74cm
Dimensions:
10 x 10ft / 305 x 305cm
Max headroom:
84in (7ft) / 213cm
Porches & doors:
1 door, no vestibules
Waterproofing (fly):
75D 190T StormShield polyester taffeta
Reasons to buy
+

Stand-tall interior
+

Steel frame construction
+

Hub set-up system
Reasons to avoid
-

Single door and no vestibule
-

Heavy compared to some models
Kids love camping and the best way to create lifelong memories of campfire ghost stories under a moonlit sky is to start with a comfortable shelter. No one wants to remember complicated tent set-up instructions, cramped sleeping bags, or wet floors. The Jade Canyon is well suited for family camping adventures. Near-vertical walls increase living space and the 7ft tall ceiling lets parents stand tall, getting everything below organized.
With continuous pole sleeves, hubs and clips, set-up is as easy as assembling a familiar puzzle on the kitchen table; fast, quick and with a shared sense of success. The durable steel and aluminum frame keeps the shelter stable and dry when the weather turns foul. Although there is no porch, which cuts down on storage space, there's plenty of room inside for a family card game when rain interrupts outside play.
Kelty Tallboy 6
Welcome to the family party tent
Specifications
Weight:
14lb 1oz / 6.38kg
Dimensions (L x W x H):
105 x 118 x 72iin / 269 x 300 x 183cm
Max headroom:
72in /183cm
Porches & doors:
1 door, no vestibules
Waterproofing (fly):
68D Poly (1200mm HH)
Reasons to buy
+

Tall ceiling
+

Fiberglass poles
+

Easy to pack storage
Reasons to avoid
-

Single door
-

No vestibule
After a long day climbing, paddling, hiking, trail running or fishing for a trophy to put on the wall, a comfortable tent is a wonderful reward. The Tallboy's high ceiling makes changing into dry clean clothes an easier process. A wide large single door keeps entry traffic manageable. Set-up features a familiar fiberglass X-pole construction so you can switch from set-up to 'go have fun' mode quickly. It's often-overlooked but taking a tent down at the end of the trip can be a frustrating process of stuffing pounds of fabric into a barely big enough stuff sack. Kelty's 'Shark Mouth' duffel design makes take down as easy as set-up.
REI Kingdom 6
A hotel room for a campsite
Specifications
Pack Size:
25.2 x 15.75 x 8.6in / 64 x 40 x 22cm
Dimensions:
120 x 100in / 305 x 254cm
Max headroom:
75in / 195.5cm
Compartments:
2 (if divider used)
Porches & doors:
1 vestibule, 2 doors
Waterproofing (fly):
75-denier coated polyester taffeta
Reasons to buy
+

Backpack style storage bag
+

Vertical walls
+

Vestibule
+

Hubbed pole assembly
Reasons to avoid
-

Footprint sold separately
-

Heavy compared to comparable models
The Kingdom 6 is as comfortable as a hotel room (without the room service). Vertical walls and a large rectangular floor plan creates a comfortable living space for a family of up to six. A zippered center divider creates two rooms for couples, parents, kids, friends and pets.
A combination of hubbed pole system, sleeves, clips and color-coded tent, fly and footprint elements make set-up foolproof, even for first time campers. Two very large doors give all six campers easy, unencumbered access. Mesh panels and doors deliver both ventilation and views of the surrounding environment. The mesh keeps the bugs outside after dark. The huge multi-purpose vestibule can be used as an awning.
Coleman Valdes Deluxe 6XL Air BlackOut
A family-focused tent with generous internal proportions and blackout bedrooms designed to offer a better night's sleep
Specifications
Weight:
38.4kg/84lb 10.5oz
Pack Size:
78 x 58 x 53cm / 30.7 x 22.8 x 20.9in
Dimensions:
665 x 450cm / 21ft 9.8in x 14ft 9in
Max headroom:
2m/6ft 6.7in
Compartments:
5 (3 bedrooms and 2 living spaces)
Waterproofing (fly):
PU coated Polyester, Hydrostatic Head: 4500mm
Reasons to buy
+

Great bedroom space
+

Roomy and spacious
+

Plentiful storage pockets
Reasons to avoid
-

Air system not as intuitive as some rivals
-

No porch/vestibule door
As with many similar designs, the Valdes Deluxe 6XL consists of three distinct zones: sleeping area, living area and porch area. The sleeping area at the rear consists of three almost equally generously proportioned bedrooms, which can easily accommodate a double camp bed or inflatable mattress. The right-hand bedroom is removable, so space can be configured according to your needs. In addition, each uses Coleman's BlackOut system, which blocks out up to 99% of daylight. Bedroom doors have half-height zipper stoppers, ensuring that zips are always within easy reach for children. Thanks to near-vertical sidewalls, head room is excellent throughout. The living space is large enough to house a table and chairs, and a spacious porch extends to the front. This has a canopy and sidewalls for shelter but no front door or groundsheet. The main door has an unusual rigid frame, meaning it opens and closes without needing to be folded or rolled away. There's also an additional side door, which has a framed peak to provide shade and rain protection. There's a tough bathtub groundsheet and multiple windows fitted with roll-up blinds, ensuring an airy interior but also plenty of privacy when required. Ventilation is also good throughout the tent, with mesh-lined vents above and below the main windows. There are ample storage pockets in the bedrooms and outside the bedroom doors, plus hanging loops for positioning camp lanterns and cable entry for power points. Pitching is relatively quick and easy, with a little practice.
Vaude Badawi Long 6P
A two-bedroom, tall tent with plenty of communal space for cooking and playing games
Specifications
RRP:
$740 (US) / £950 (UK) / €1,050 (EU)
Style:
Multi-tunnel pole tent
Pack Size:
27.5 x 14in / 70 x 35cm
Dimensions of each sleeping room:
79 x 83in / 200 x 210cm
Max headroom:
90.5in / 230cm
Porches & Rooms:
1 communal room & 1 main porch
Total footprint:
168ft² / 15.6m²
Waterproofing (fly):
75 D Polyurethane coated (3,000mm HH)
Compatibility:
3-season car camping
Reasons to buy
+

Spacious and well proportioned
+

Tall
+

Well constructed
Reasons to avoid
-

Requires lots of pitching space
With two cosy sleeping compartments, and a large main communal space in the middle, which opens to a good-sized porch, this six-person tent is wonderfully roomy for a family of four to six (a slightly smaller four-person version is also available). Fitted with lots of ventilation options, including a top vent system and mesh windows, the Badawi is a great choice for warmer weather camping. Yet its clever multi-tunnel design and separate, double-walled sleeping compartments are robust and insulating enough to withstand colder and less clement conditions. Showcasing Vaude's trademark top-quality materials, manufacturing and attention to detail, the color-coded poles and pole sleeves, and lightweight design allow quick and straightforward pitching.
SoulPad 4000-hybrid
A cool, customizable glamping den for festival-loving families
Specifications
RRP:
from $690 (US) / from £520 (UK) / from $910 (AU)
Pack Size:
52 x 12in/ 102 x 31cm
Max headroom (in center):
8ft / 2.5m
Compartments:
1 (as standard)
Porches & doors:
1 door/ 0 vestibules
Waterproofing (fly):
Cotton canvas
Compatibility:
Up to 4-season with heating / bedroom extras
Reasons to buy
+

Nice looking tent (good for festivals)
+

Customizable in lots of cool ways
+

Removable waterproof bathtub-style groundsheet
+

Tall (in the center)
Reasons to avoid
-

Extras cost extra (obvs…)
-

Heavy
-

Hard to keep pristine
A bell tent is a beautifully bright, open space, ideal for those looking for a simple, single living area. They're also brilliantly customisable: add an inner bedroom tent for extra insulation and privacy, or a woodburning stove for heating and indoor cooking (only use recommended appliances, and read instructions very carefully, especially in regard to the Genie – a feature which puts the price of the tent up slightly). Made from a durable, breathable cotton canvas, they're not the lightest but they're simple to pitch and by far the most pleasant tents to spend time in. SoulPad's range runs from 3-metre models, perfect for couples, to 6-metre mansions. This hybrid version features a tough, waterproof bathtub-style groundsheet that unzips from the upper to create a cool canopy on hot days.
Vango Stargrove II 450
A family favourite, with lots of room for people with young kids
Specifications
Pack Size:
31 x 13in / 78 x 34cm
Dimensions of sleeping area:
82.5 x 118in / 210 x 300cm
Max headroom:
81in / 205cm
Compartments:
3 (with option to split master bedroom)
Porches & doors:
2 doors &
Waterproofing (fly):
Sentinel Active 70D polyester fabric (3000mm HH)
Compatibility:
3-season car camping
Reasons to buy
+

Large master bedroom
+

Spacious communal areas
+

Side access
+

Tall
Reasons to avoid
-

Won't cope with extremely windy weather
This classic family tent features a fully enclosed, integrated awning with large windows that let in lots of light during the day and rollaway curtains for the evenings. The fully sewn-in groundsheet keeps the inside free from puddles and drafts, while mesh doors and AirZone panels allow good ventilation throughout. There is plenty of headroom in the main living space, a number of hanging points for lanterns and lots of pockets, which is useful for keeping things organized, so you can find your headtorch when you need it. If you're bothered by light mornings or evenings on camping trips, a blackout lining in the single, spacious sleeping compartment allows you to sleep in for longer. The large master bedroom can be separated into two smaller rooms, if kids (or parents) want some privacy. This model is best suited for families with smaller children, but Vango offer numerous bigger tent options too.
Easy Camp Galaxy 400
Budget base camp for young families on wild weekends away
Specifications
RRP:
£200 (UK) / €220 (EU)
Dimensions of sleeping area:
82.5 x 95in / 210 x 240cm
Max headroom:
71in / 180cm
Porches & doors:
2 doors & one large vestible
Waterproofing (fly):
180T polyester PU coated (2000mm HH)
Compatibility:
Late spring, summer & early autumn car camping
Reasons to buy
+

Very reasonable price
+

Detachable groundsheet
+

Big vestibule with large windows
Reasons to avoid
-

Won't cope well with extreme weather
-

Not as tall as others
Updated for 2021, this great value, well-featured, 4-person tent for is ideal for young families who only camp for a week or two each summer. It's quick and easy to pitch, either with the flysheet first or all in one, and the groundsheet is detachable for easy cleaning. The main door doubles as a canopy, covering a large porch area that's a great space for relaxing in the evenings. A Sleep-Tight inner tent adds insulation and reduces light – ideal for those light mornings and evenings and daytime naps. Ventilation points in the top, sides and rear add cooling airflow throughout.
Terra Nova Zonda 8
A huge, hassle-free air tent that is robust, stable and well-built, making it the ideal basecamp for big families
Specifications
Pack Size:
100 x 80 x 60cm/39.4 x 31.5 x 23.6
Dimensions:
790 x 450cm / 25ft 11in x 14ft 9in
Max headroom:
2.1m /6ft 10.6in
Compartments:
5 (3 bedrooms, 1 optional hanging bedroom and main living space)
Waterproofing (fly):
150D Rip Stop Polyester, Hydrostatic Head: 6000mm
Compatibility:
3-season car camping
Reasons to buy
+

Excellent air flex pole system
+

Sturdy and robust
+

Fully enclosed porch area
Reasons to avoid
-

Heavy
-

Difficult to transport
Compared to other tent makers, this British manufacturer is a relative newcomer to the family market – and is better known for its excellent range of lightweight backpacking tents – but with the Zonda series, they've created a modest range of large, high-quality designs that employ the latest air beam technology. The 12cm-diameter Air Flex poles are wider than most for increased stability, while the well-established tunnel-type structure is a family camping favourite. For such a big tent it's surprisingly straightforward to pitch, with sturdy end guy straps and reflective side guy lines that don't pose a trip hazard and don't whistle or vibrate in high winds. The quality of the flysheet is right up there with the very best tents. With a broadly rectangular floor plan and walls that are designed to maximise internal space and headroom, this is a roomy and capacious tent. The living space is light and airy, with large tinted windows that come with adjustable privacy curtains. There are lantern hanging points and twin electrical hook up access on either side of the tent. Adjustable, mesh-lined ventilation ensures good airflow and a comfortable ambient temperature. Off the main quarters are three side-by-side bedroom compartments, each measuring 215cm x 140cm, equipped with black fabric and removable partitions, enabling you to customise the sleeping space as needed. At the front of the tent, an extended porch offers room for storage, cooking or just hanging out, with a detachable bathtub groundsheet that means you can use it as a wet or dry space. It also has a fully enclosed front door, which is a big plus. Amazingly, it's also easy to drop and pack away.
Choosing the best family tent for you
Before you commit to buying one of the best family tents, it's important to carefully consider what you want from it and how you'll use it. There are plenty of things to think about when it comes to choosing a tent, including sleeping, cooking and evening/rainy day arrangements. From an airy single space like a bell tent, to one arranged over several rooms with separate sleeping compartments and a porch, every tent – like every family – is different. We'd strongly advise viewing some tents pitched before you decide so you can really get an idea of how they work in practice. Outdoor shops with display areas, tent shows, and camping-savvy friends are all good places to see them in action.
Tent criteria
Camping trips with your family should be experiences that are filled with laughter, where lifelong memories are forged, filled with campfire stories, s'mores and waking up to exquisite, tranquil sunrises. On the other hand, the wrong shelter choice can lead to frustration, tears and strident vows of 'never again!' With some foresight and understanding of tent design, the best family tents can overcome even a rain-soaked weekend.
Floor plans
How big is your family? Most affordable family tents can comfortably fit four people. Larger more expensive tents offer room for up to six. One of the most important criteria for selecting the best family tent for you understanding the floor plan. When a tent is promoted as big enough to sleep four people, does that translate to two adults and two children? And all in one room, or split between different compartments? Do your research. If you have young children, you'll probably want to keep them within eyesight. If you have teenage children, they're likely to want a bit more privacy.
Compare tents by checking the floor space dimensions. Most tent brands model specifications include an illustration showing how campers fit in their floor plan. As your family grows, extra space between people is appreciated.
Set-up
Tab A into Slot B. Insert pole S into sleeve X. Where is sleeve X? Setting up a tent for the first time is an exercise in deciphering the small print instructions from a folded manual, patience with partners and visually translating tent components from a jumble of materials to a 3-dimensional finished shelter.
Ultimately, most tent set-up is straightforward (check out Advnture's guide to pitching a tent), but some brands spend more time creating pole configurations, tent to pole clip systems and door locations that are intuitive. The true measure of a tent's set-up efficiency comes on a windy, rainy night. A shelter that sets up quickly will earn an owner's loyalty quickly.
Air tents are becoming increasingly popular for car camping families, and are certainly worth considering.
The best way to ease set-up stress is to set-up the tent in the backyard before you take a trip. Most brands have video tutorials that are much easier to watch at home than in a WiFi limited park.
Living conditions
Doors, zippers, windows, vents and pockets. After a long weekend, the importance of these details will become clear. Gear lofts are very useful, as are attachments for hanging camping lanterns.
These days, almost every family member comes equipped with a headlamp, smartphone, sunglasses, and a tablet, and mesh pockets are essential for keeping this gear off the floor in a place where it's protected them from getting crushed underfoot or lost. It's a good idea to allocate each person a tent pocket for stashing their stuff. Encourage everyone (including yourself) to learn the zipper directions. Most are bi-directional, but fumbling around with a zipper when everyone else is asleep is a good way to end up sleeping outside.
Vestibules offer a place for extra gear and muddy boots but can block access to the door.
It's well worth reminding family members to watch out for the location of guy wires and tent stakes. An unexpected trip or fall can put a damper on a good day in the woods.
Weather worthy
Despite your attention to every detail about your trip, Mother Nature plays by her own set of rules. Being stuck inside a tent with the family is an experience that's much easier to endure when you're confident that said tent isn't going to collapse or blow away. Largely you get what you pay for, so really cheap tents will not stand up to challenging weather as well as more expensive tents. However, there is more to it than that, of course. Pay attention to design – taller, squarer tents are great for headroom when you're inside, but of course they do get hit by more wind, whereas dome shaped tents are much more resilient in extreme weather. Consider also the quality of the flysheet – the higher the Hydrostatic Head (HH) rating is the more waterproof it is. A robust groundsheet is very important too. But you also need to think about ventilation, as you're more likely to take the family camping in warmer months.
A journalist specializing in outdoor recreation, Lou has covered product design innovations, participation trends and environmentally sustainable manufacturing for over 20 years. On the other hand, he's had some less than successful outdoor adventures: once, completely spent after a hard day on the trail, he managed to set a vintage MSR Whisperlite stove ablaze before accidentally kicking the burning contraption into a lake. A published author, his book about invasive fish threatening the Great Lakes watershed will be published in 2021. craftedwords.com
All the latest inspiration, tips and guides to help you plan your next Advnture!
Thank you for signing up to Advnture. You will receive a verification email shortly.
There was a problem. Please refresh the page and try again.