Advnture Awards 2021: our inspiration prizewinners
The Advnture Awards 2021 celebrate the most inspirational people doing amazing work in the outdoors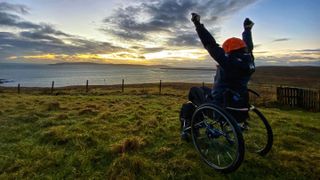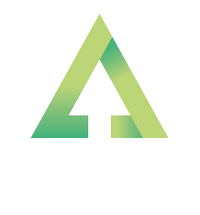 (Image credit: Brynn Hauxwell)
As the inaugural Advnture Awards week comes to its climax, we have reached the point where we can make the most exciting announcements of all, naming the recipients of the Inspiration Awards.
These gongs are to recognize and celebrate the characters who have undertaken extraordinary expeditions and incredible challenges, the people who have achieved something amazing in the outdoors or pushed the boundaries of what is perceived as possible, and the pioneers who have kicked the door of opportunity wide open to encourage more people into the wonderful world of wilderness-based adventure.
Inevitably, this category has caused much excitement and some robust debate in the zoom rooms of Advnture Towers, with our jury members championing all kinds of outdoor heroes who have impressed them over the last 12 months, with their fantastic feats on trails, peaks, crags and rivers around the world.
We have been looking back over an extremely unusual year, where much planning and prepping has been taking place but many missions have ultimately been put on ice until the pandemic has properly passed.
And yet, with most organised events on hold, scores of top-flight outdoor athletes have turned their attention to completing DIY adventures, or running trails and sending climbing routes in record times. This has been the year when the expression FKT (fastest known time) entered the lexicon of even the most casual outdoor observer, with long-standing records falling like leaves in a storm.
But it's certainly not all about awarding the most fleet of feet and those with the best capacity for extreme endurance. Challenges and obstacles come in all forms, and it takes courage and tenacity to take the first steps into the outdoors when you haven't been brought up doing wild pursuits, or if you're not lucky enough to have green spaces right on your doorstep, or access to the right gear to properly enjoy time spent outside.
And, as overseas travel remains a remote idea for most, tens of thousands of people are rediscovering the beauty of camping staycations and adventures on their doorstep. These trends, while positive, are not without their challenges, with some popular wilderness areas being put under some pressure, and so we also want to recognize the people who are going above and beyond to highlight the needs of the natural environment, and to drive home messages about reducing things such as plastic waste.
INSPIRATION AWARD
Brynn Hauxwell
Our shortlist for this award included people whose exploits were exhausting even to read, including American athlete John Kelly (opens in new tab), who completed his 'Grand Round' project last August, running the major rounds in the UK – the Paddy Buckley Round in Wales (47 summits, 100km/62 miles) Bob Graham Round in the English Lake District (42 Fells and 106km/66 miles), and Charlie Ramsey Round in Scotland (24 summits, 93km/58 miles) – one after the other, having cycled between them, in a total time of 5 days, 10 hours and 43 minutes.
However, all of our judges were absolutely blown away by the perseverance and achievements of teenage inspiration Brynn Hauxwell.
With his family (mum, Kim, and sister Faith, who have collectively been appointed Ordnance Survey #GetOutside Champions (opens in new tab)), Brynn lives in Shetland, Scotland. He has been diagnosed with autism, ADHD, severe asthma and has fixed ankle contractures, which means he relies on a wheelchair to get around. Undeterred by all this, last year, when he was 15 years old, he decided to push himself the equivalent length of Shetland's coastline (2702km/1679 miles) in his wheelchair, raising money for Ability Shetland (opens in new tab), a charity that provides equipment such as all-terrain Mountain Trike wheelchairs to help young people with physical restrictions explore the outdoors.
It took Brynn 570 hours to complete this challenge over 249 days, in all sorts of conditions, and he went through 42 pairs of gloves in the process. But he absolutely smashed his fundraising goal and won thousands of supporters. Not content with that, to mark his recent 16th birthday, Brynn is currently attempting to do 16 half marathons during the month of May, spending up to 10 hours out on the tracks per day. We're delighted to award Brynn this year's Advnture Inspiration Award - and we encourage you to follow and support his adventures on Twitter (opens in new tab), Instagram (opens in new tab) and Facebook (opens in new tab).
ECO AMBASSADOR
Laura Sanderson
Again, the shortlist for this award was mind-blowing, with our candidates including super sisters Amy and Ella, AKA kidsagainstplastic (opens in new tab), a phenomenally involved and inspirational pair of siblings whose campaign of awareness about plastic pollution is awe inspiring, and the excellent people behind the non-profit organization Trash Free Trails (opens in new tab), who have formed an army of hikers, bikers and runners to battle trash on wilderness trails.
However, we were ultimately unanimous in our decision to give the inaugural Advnture Award for Eco Ambassador to Laura Sanderson (opens in new tab), who set up We Swim Wild (opens in new tab), an activist and campaigning organization that monitors and raises awareness about water pollution and contamination in and around streams, rivers, lakes and beaches in the U.K.
Not only has Laura launched this not-for-profit organization – which uses citizen scientists called Waterloggers (opens in new tab) to test the health of wild-flowing H2O around the country and runs educational snorkeling programs for kids – she also raises awareness of water pollution through swimming pursuits and adventures.
In 2019 she completed an amazing 22km swim (opens in new tab) from the roof of Snowdon to the sea, collecting evidence of plastic pollution all the way, a feat that grabbed the attention of the BBC (opens in new tab), but also saw her become ill because of ingested pollutants in the water.
At the moment she is partway through an extraordinary expedition that will see her wild swim a total of 1000km in waterways within the 15 National Parks (opens in new tab) in Britain.
Laura logged some big water miles in the lyns and lochs of national parks in Wales and Scotland, but the mission was rudely interrupted by the Covid pandemic in October. She is hitting the water again in June, however, to complete the expedition. And then the investigative adventure will head underground, as Laura and her crew take to swimming and collecting samples from the deepest caves in the country to assess how deep the problem of microplastics has penetrated into our biosphere and waterways.
For all of this, we are delighted to announce Laura as Advnture's very first Eco Ambassador, and we urge people who are interested in the health of our waterways to take the plunge, try a swim on the wild side (opens in new tab) this summer and get engaged with the campaign to keep rivers, streams, lakes and estuaries clean.
INCLUSIVITY AWARD
Rhiane Fatinikun
If nothing else, the seismic societal shakeup we have experienced over the last year and a bit has underlined the true value of time spent outside, and how access to wild areas – while ostensibly free – is not equally enjoyed by all. It's been a period when the outdoor industry and community has, quite rightly, been challenged to really carefully consider how inclusive it is to people from all walks of life, from all economic and ethnic backgrounds, and all levels of physical ability.
Amid a lot of hand-wringing, some amazing people have been doing extraordinary work in making the outdoors a more diverse and welcoming place for all, by actively encouraging and inspiring others to start exploring.
Our shortlist for this award was actually anything but short and we'd like to mention several individuals and organizations here, including wheelchair hiker Debbie North (opens in new tab), diversity in the outdoor advocates Steppers UK (opens in new tab), Muslim women's hiking and adventure group the Wanderlust Women (opens in new tab), online community running group Black Trail Runners (opens in new tab), LGBTQ rock-climbing club Climbing QTs (opens in new tab), Raquel Velez – founder of Alpine Parrot (opens in new tab) (an outdoor apparel company for plus size women) and Stu Skinner, who lives with bipolar, runs the charity Changing Horizons (opens in new tab) to help treat mental health issues with adventure, and in December became the first person to complete the 180km Seven Summits Sinai Trail.
But our judging panel has elected to give the inaugural Advnture Award for encouraging inclusivity in the outdoors to Rhiane Fatinikun, founder of the excellent Black Girls Hike (opens in new tab) organization.
BGH arranges walks, activities and training events, and creates a safe space for black women to explore the outdoors and meet likeminded people. It was originally launched in 2019, but over the past year, Rhiane's tireless efforts have really turbo charged the group's size and impact, encouraging conversations about inclusivity and diversity in the outdoors (or rather the stubborn lack of both) to happen everywhere from the pages of major media outlets to monthly meetings at walking clubs.
The group's following on social media has grown by about 8000 over the last year. "In the past 12 months we've started new groups in the Midlands, London, Sussex, Devon and Dorset," Rhiane recently told Advnture. "We had two leaders at the beginning of 2020, we've now got 14."
It's a beautiful thing to behold when someone's passion and vision has such a positive impact on so many other people, and helps to move an entire industry and at least sections of a community in a more progressive direction. If you're interested, connect with BGH on twitter (opens in new tab), Instagram (opens in new tab) and Facebook (opens in new tab).
MOST IMPRESSIVE RECORD
First winter ascent of K2
The past year has been a particularly competitive one for people at the pointy end of the super-skilled spectrum, who get up to the kind of extreme shenanigans that the rest of us like to spectate, debate and pontificate about – setting and smashing records.
There have been some truly mind-boggling adventure achievements this year, including Beth Pascall's blistering women's FKT (fastest known time) on the Bob Graham Round, Kim Collison's FKT on the Paddy Buckley Round and Donnie Campbell's record for running to the summit of all 282 Scottish munros, cycling and kayaking between them (31 days, 23 hours and two minutes).
If we had an award for trail-record psychodrama, we would have jointly awarded it to Damian Hall and John Kelly for their on-going and highly entertaining tug-of-war over the bragging rights for the fastest known time for completing the 261-mile Pennine Way, a record that had previously stood for 31 years before they started swapping it between them.
But, in the end, our panel felt we couldn't go past a different kind of record altogether: the first winter ascent of K2 in January this year, by a team of 30 Nepali climbers, 10 of whom went all the way to the summit.
Located in the Karakoram Range on the seam of China and Pakistan, the peak of K2 stands 8,611 metres / 28,251ft above sea level. The planet's second highest mountain, it is just 200 metres shorter than Everest, and it's considerably more dangerous to climb.
It was nicknamed the 'Savage Mountain' by American mountaineer George Bell, and there have been more fatalities on its perilous slopes than on any of the world's other 8,000-metre mountains.
The first attempt at a winter ascent of K2 was made in 1987–1988, and there have been several since, but none have managed to get higher than 7,650 metres, until this year's successful expedition, which was organised by Seven Summit Treks (opens in new tab).
The summit team included a former member of the British Special Boat Service, Nirmal Purja (opens in new tab), an extremely experienced mountaineer better known as Nim, who previously made headlines by climbing all 14 of the world's 8,000-metre+ peaks (opens in new tab) in just 6 months.
"We are proud to have been a part of history for humankind and to show that collaboration, teamwork and a positive mental attitude can push limits to what we feel might be possible," he told the BBC (opens in new tab) in January.
All the latest inspiration, tips and guides to help you plan your next Advnture!
Launched in July 2020, Advnture is the ideal destination for anyone who loves the great outdoors. Whether you're into epic hikes through the wilderness, camping trips with the family, climbing with your friends, or looking for a trail running personal best, our team of experts will point you in the right direction, with top buying advice and in-depth guides to help you get the most of your time in the backcountry.