"Chilling" National Park filming rules deemed unconstitutional
Judge rules that commercial filmmakers will no longer need permits in US National Parks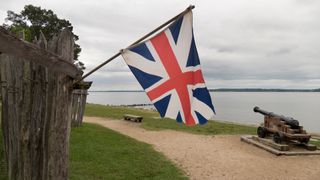 (Image credit: Getty)
For years, professional filmmakers were forbidden to shoot video at most US National Park properties without securing a permit and paying fees even though amateur filmmakers were not held to the same requirements.
But that has changed in 2021, thanks to a late January ruling by US District Judge Colleen Killar-Kotelly in favor of filmmakers, YouTubers, and other content creators by declaring permit and fee requirements applying to commercial filming are unconstitutional and that shooting video footage within the National Park System is a protected activity under the First Amendment.
The specific statute requiring permits were enacted in 2000 during an upswing of a surge of commercial shooting.
"The statute imposes a chilling effect on the expressive activities of a wide swath of National Park visitors," wrote the judge in her ruling in late January. "Consequently, there is a significant equitable interest in avoiding the unconstitutional application and enforcement of (the requirement) and its implementing regulations."
Still photography rules remain unchanged, although they weren't as restrictive as the filming rules.
Following the ruling, the National Park Service issued a statement that immediately eliminated the permit process. But the NPS did suggest that those "interested in commercial filming activities on land managed by the National Park Service should still contact the park directly for more information about filming in the park and to discuss how to minimize potential impacts to visitors and sensitive park resources."
The case was brought by Gordon M Price, a Virginia filmmaker who filmed settings in Colonial National Historical Park in Virginia for an independent feature called Crawford Road, according to an article in National Parks Traveler. The film revolved around "a stretch of road in York County, Virginia, that has long been the subject of rumors of hauntings and was the location of unsolved murders."

Price, who didn't obtain a permit for filming in the park, debuted the production in October 2018 before an audience of about 250.
"The film garnered some attention in the local press and on social media sites," the judge noted in her ruling. "In December 2018, however, two NPS officers located Mr Price at work and 'issued him a violation notice for failure to obtain a commercial filming permit.'"
In challenging the permit requirement, Price noted that it does not apply to non-commercial filming, nor does it apply to news organizations. The awkwardness of how it was applied differently wasn't lost on Judge Killar-Kotelly.
"For example, a 'non-commercial' filming production carried out by a non-profit organization or a news crew would escape the reach of (the) permitting regime, even if those groups used heavy filming equipment that damaged federal land," she wrote.
The permitting language carried no differentiation between large film crews with heavy equipment and small crews with no heavy equipment; Price used a single tripod with a camera and no more than four people.
In agreeing with Price, the judge pointed out that the US Supreme Court long has recognized film as a communication medium being protected under the First Amendment, and that the high court "has found that 'the creation and dissemination of information are speech within the meaning of the First Amendment.'"
The decision was applauded by the National Press Photographers Association (NPPA) and numerous other film and media organizations.
In citing the permitting language applying to the Park Service's ability to recoup costs for damages inflicted during filming, the judge pointed out that "(W)hile the government and the public do have an interest in preserving federal lands, such an interest does not justify a widely over-inclusive law that infringes upon free expression.
"Moreover, the National Park Service has also shown itself capable of enacting regulations that preserve park resources without overly burdening expressive activity, and may continue to do so in ways that do not run afoul of the First Amendment," she said.
All the latest inspiration, tips and guides to help you plan your next Advnture!
Brian is an award-winning journalist, photographer and podcaster who has written for Runner's World, The Times, Outside, Men's Journal, Trail Runner, Triathlete and Red Bulletin. He's also the author of several books, including Kicksology: The Hype, Science, Culture and Cool of Running Shoes. He lives in Boulder, Colorado, and loves to run, bike, hike, camp, ski and climb mountains. He has wear-tested more than 1,500 pairs of running shoes, completed four Ironman triathlons, as well as numerous marathons and ultra-distance running races.