Joe Biden on his way to becoming the first Green President
How Biden Administration is working to build the economy through environmentalism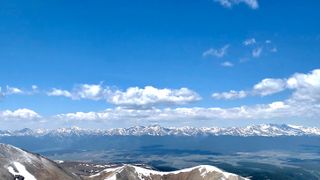 (Image credit: Brian Metzler)
In his first 10 days in office, new US President Joe Biden has lived up to his word about wanting to protect the environment. In signing several executive orders aimed at restoring protection to federal lands, pausing oil and gas drilling leases, improving air and water quality and fostering recreation, Biden has quickly pushed his "green" agenda.
In his second week in office, he unveiled his environmental plan, a $2 trillion Green New Deal-like initiative aimed at putting "climate change at the center of our domestic, national security and foreign policy", which is drawing criticism for its high cost and potential job losses as the US tries to dig out of its Covid-19-induced economic troubles.
In a new series of executive orders signed on January 27, Biden pitched the package of policy changes – including eliminating coal, oil and natural gas as electricity sources by 2035 – as a boon to the workforce, but he was met with worry and criticism over the current jobs that would be lost amid a national health crisis, economic crisis and $27 trillion national debt.
Biden, and his top environmental policy adviser John Kerry, the newly appointed Special Presidential Envoy for Climate, countered by saying a shift from fossil fuel extraction to sustainable energy sources will revolutionize the energy industry and help kick-start and modernize the economy by creating new jobs with long-term upside. It's an expensive, long-term approach that will take more than four years, but, as Kerry says, the cost of not making changes will be considerably higher.
"It is real money, and yes, it's a lot of money," Kerry said. "But you know what? It costs a lot more if you don't do the things we need to do. It costs a lot more. There are countless economic analyses now that show that it is now cheaper to deal with the crisis of climate than it is to ignore it. So we're spending the money, folks. We're just not doing it smart, and we're not doing it in a way that would actually sustain us for the long term."
The executive orders a pause new oil and gas leases on federal lands and orders changes to federal procurement to purchase "clean and zero-emission vehicles for Federal, State, local, and Tribal government fleets, including vehicles of the United States Postal Service. It also proposes a goal of "conserving 30 percent of our lands and waters by 2030" and the development of a new "Civilian Climate Corps". It broadly requires federal agencies to develop plans to support renewable energy and environmental initiatives.
Pro-environmental groups Biden administration's pause on federal oil and gas leasing on public lands gives the administration a chance to assess the leasing program and chart a new path that will better protect wildlife, clean water, and our access for outdoor recreation, leaving our public lands better off for generations to come.
More than 26 million acres of federal land was offered to oil and gas corporations since 2016 – a combined area larger than the entire state of Tennessee. The majority of the leases were in Alaska and western states, such as Utah, Nevada, Colorado, Montana, Wyoming and New Mexico.
When you think about what sets the US apart as a nation, the abundance of public lands and amazing geography certainly has to be right up there with our democracy, says professional trail runner Clare Gallagher, a Patagonia ambassador who practices "earth-raging" activism. If you consider how those lands can be managed relative to reversing the climate change problem, it logically follows we should be laser focused at bringing a responsible balance as to how our Forest Service and BLM lands are managed and not allow previous protections to be gouged apart, she says.
"After Biden won and the Democrats took control of the Senate, I thought we might be able to finally pass some kind of substantial climate policy," Gallagher says. "It was a huge relief, but it means there is a lot of work ahead."
Reversing the trend of repealing environmental protection to National Park Service properties and having tighter limits on drilling, mining and logging on Bureau of Land Management (BLM) and US Forest Service (USFS) lands will also be a priority of the Biden Administration.
The national park sites most affected by oil and gas leasing and drilling on public lands include Canyonlands (Utah), Arches (Utah), Capitol Reef (Utah), Carlsbad Caverns (New Mexico), Yellowstone (Wyoming), Grand Teton (Wyoming) and Rocky Mountain (Colordo), as well as Dinosaur National Monument (Colorado) and Chaco Culture National Historical Park (New Mexico).
Will Shafroth, president and CEO of the National Park Foundation, believes that the National Park Service could play an integral part in helping accomplish Biden's ambitious goals.
"The Park Service has, fundamentally, a conservation mission, so they are already manifesting this," he said. "What I see as an opportunity is the connectivity between and among public and protected private lands to ensure that we maintain the integrity of ecosystems. We can't just think about the parks as islands of protected places."
With huge bipartisan and public support, and an ability to make personal the importance of conservation (more than 300 million people visited US National Parks in 2019), the NPS could see itself as a figurehead for larger efforts like 30 by 30, drumming up support for more protected land by fostering deep connections with entities of natural spaces, making new stewards out of younger generations, and managing huge swaths of preserved wilderness between safeguarded private lands.
Biden also has to resurrect the Environmental Protection Agency and appoint a full-time director to the National Park Service as part of his undoing of the Trump anti-environment manifesto. Still, executive orders and appointments are just the low-hanging fruit. Some elements of the plan will require new legislation from the Democratic-majority Congress and adjusting legislation enacted by the previous Republican-controlled Congress under Trump's regime.
Last June, in a landmark bipartisan effort, Congress passed the Great American Outdoors Act, securing permanent financing for the Land and Water Conservation Fund and allocating $9.5 billion over the next five years for the National Park Service and other federal land-management agencies to address their mounting maintenance backlogs. The NPS alone has nearly $12 billion in deferred maintenance requests.
But the Trump Administration and the Department of the Interior failed to meet the deadline to designate these funds. If Biden wants to cement his legacy within the parks system, proper distribution of those dollars will be key.
"The moon shot was the Great American Outdoors Act, honestly," Shafroth said. "If I were betting a year ago, I wouldn't have predicted that it was going to happen at the scale that it happened. The challenge right now is that we have to execute effectively. We have to make sure that these dollars are invested intelligently and strategically to make the biggest impact that they can, as soon as they can. So that's the hard work, and it's not as sexy as 'Let's pass this giant bill.'"
Phil Francis, chair of the executive council for the Coalition to Protect America's National Parks, heads a group with a laundry list of requests that they're urging the incoming administration to act on immediately.
"The first item on our list is to make sure that there's a permanent director selected for the National Park Service. For the first time in the Park Service's history, we went through an entire administration, all four years, without a permanent director," said Francis. His council would also like to see a mask mandate within the National Parks and personal protective equipment provided to all staff to help ensure their safety.
According to Francis, the Biden team needs to focus on two things: "Undo what was done over the past four years. Then accomplish the new agenda."
All the latest inspiration, tips and guides to help you plan your next Advnture!
Brian is an award-winning journalist, photographer and podcaster who has written for Runner's World, The Times, Outside, Men's Journal, Trail Runner, Triathlete and Red Bulletin. He's also the author of several books, including Kicksology: The Hype, Science, Culture and Cool of Running Shoes. He lives in Boulder, Colorado, and loves to run, bike, hike, camp, ski and climb mountains. He has wear-tested more than 1,500 pairs of running shoes, completed four Ironman triathlons, as well as numerous marathons and ultra-distance running races.