Are heated ski socks worth it? We dig into the pros and cons
Wondering if battery-powered socks are a good investment? We'll help you make the right choice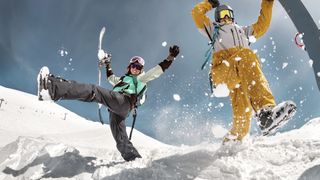 (Image credit: Getty Images)
The pros and cons of heated ski socks depends on a number of factors. Most people who consider heated ski socks will know they suffer with cold feet. However, even people with good circulation might think about heated ski socks if they are heading to a location that will be especially cold. Skiing at high altitude in the coldest months might merit the need for heated ski socks.
Heated ski socks are often a cheaper alternative to others options, such as heated ski boots and heated insoles.
What are heated ski socks?
Heated ski socks usually comprise a pair of long ski socks with a built-in heating element that is powered by a lithium-ion battery. The modern battery for these kinds of devices has improved in recent years in that the batteries are smaller and more powerful.
This means that while you will need to have an attached battery to power the heated socks, the chances are it will not be too big, heavy or cumbersome.
The heated part of the socks is usually positioned on the foot, where you need the heat most, rather than the leg. Look for heated ski socks with the heating element placed externally rather than internally for greater comfort.
Pros of heated ski socks
The obvious advantage of heated ski socks is that they keep your feet cozy when they're stuck inside rigid ski boots. Once feet get cold in ski boots and can be very difficult to get them to warm up.
Most heated ski socks are operated by a rechargeable battery which means you can use them repeatedly, as long as you have access to a place to recharge them.
Some heated ski socks can be operated by a phone app so you can increase and decrease the the heat as you need it and at the touch of a screen.
You can use heated ski socks for other activities, such as snowboarding, skating, hiking and cycling. Cycling is another activity, in particular, that can cause cold feet and having heated socks is a bonus.
You can turn the heated part of the socks on and off as required.
Cons of heated ski socks
Heated ski socks can be pricey. A good quality pair with the correct safety certification will usually cost more than $100 per pair and sometimes as much as $300. There are cheaper versions but make sure you can verify the socks are safety certified.
Wearing one pair of ski socks for many days might end up being a bit whiffy. So that could mean you need two pairs. You can gently hand wash most heated ski socks, but they will degrade over time.
The fit and comfort of heated ski socks might not be as good as you ordinary ski socks. It's important to try on the socks to make sure they feel good on your feet and around the calves.
The battery pack will need to fit somewhere neatly at the top of the ski boot. Some heated ski socks have controls at the top of the sock and you will need to ensure these are in the right place and do not interfere with fit and comfort of your ski boots.
Most heated ski socks are powered by a rechargeable battery so you will need to have access to a recharging facility. It's worth checking the suggested period of heat to ensure the socks will work for what you plan to use them for. For example, if you are heading off for a hut-to-hut ski touring adventures it might be tricky to find a place to recharge your heated socks batteries.
If you wear a hole in the socks, such as at the toe, it's an expensive replacement for what is essentially a pair of socks, albeit a heated pair of ski socks.
Ski sock colours and designs seem to be more limited with heated ski socks. The limited range includes black or grey, mostly. If bright colours and funky designs of ski socks matter to you you might be disappointed.
So, are heated ski socks worth it?
Simply put, it depends. If you suffer with cold feet, then it could be worth the investment in a pair or two of heated ski socks for the coldest of days. Many people who have cold feet find them a game-changer. However, they won't suit everyone, and if you're watching your wallet or you're picky about fit, they might not be the right choice for you.
All the latest inspiration, tips and guides to help you plan your next Advnture!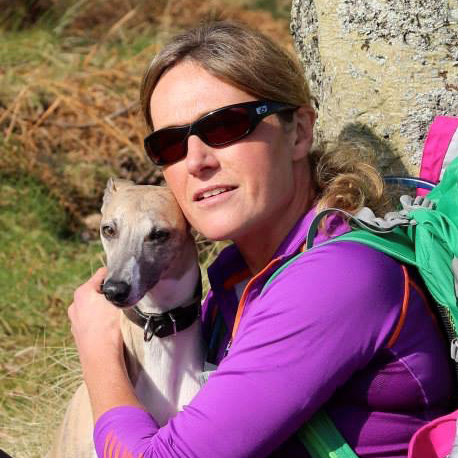 Fiona Russell is a widely published adventure journalist and blogger, better known as Fiona Outdoors. She is based in Scotland and is an all-round outdoors enthusiast with favorite activities including trail running, mountain walking, mountain biking, road cycling, triathlon and skiing (both downhill and backcountry). Aside from her own adventures, Fiona's biggest aim is to inspire others to enjoy getting outside and exploring, especially through her writing. She is also rarely seen without a running skort! Find out more at Fiona Outdoors.