Letting Garmin Connect plan my club run was a disaster, and I can't wait to try it again
With steep trails, weird alleyways, and an accidental detour to a junkyard, Garmin's route certainly wasn't boring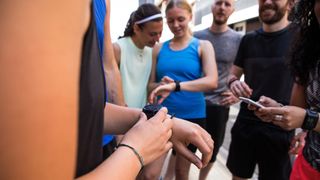 (Image credit: Getty)
Letting an app plan your running route is a great way to see a different side of your home town and explore some places you'd never normally think of trying. You could discover a hidden oasis or an industrial wasteland, but with the right group of mates, it's fun either way.
Leading a running club can be tricky sometimes. Not only do you have to look after everyone's wellbeing first and foremost, you also have to make sure things stay interesting, even for members who've been coming for years. The local half marathon route? An out-and-back along the canal path? Up a stonking great hill and back down again? After a while, it all gets a bit repetitive.
That's why, for our last club run, I decided to shake things up by letting Garmin Connect do the planning for me, then following where it led.
Doing this is a piece of cake. First, open the app on your phone and select 'Training' from the main menu, followed by 'Courses'. Tap 'Create course', select a sport, then tap 'Automatic' and choose a distance and overall bearing. A couple of seconds later, there's your route, ready to load onto your best Garmin watch.
I should note that it was a very small club run; there were only four of us due to other members having various races and other commitments. Everyone was fine with the idea, and around the same level of fitness. If we'd had new runners, I'd have stuck with a tried and trusted route.
Also, as we were starting from the center of Bath, a pleasant, picturesque city in Southwest England, there was no danger of us actually getting lost in any meaningful way within the space of a couple of hours. It's not exactly bear country, either; the most dangerous wildlife we encountered was the occasional squirrel. If you're somewhere less sedate, scoping out the route beforehand would be strongly recommended.
On your marks, get set... oh?
I loaded the auto-generated course onto my Garmin Fenix 7S, my fellow club member Ben transferred it to his Enduro, and the four of us set off. Following the route was a lot easier on the huge screen of the Enduro; the Fenix 7S was fine, but the small screen means you don't see the shape of upcoming turns until they're nearly upon you, and it's easier to accidentally take a wrong turn if there are several in quick succession.
Things started out easy enough, with our watches leading us west along the canal like many of our usual runs, but after the first few miles things started to get... interesting.
The route had appeared like a simple loop on my phone, but once we were actually on the roads, it was much less straightforward. Rather than sticking to roads or pleasant canal paths, it took us down some much smaller streets and narrow alleyways. We continued following the directions until eventually we turned left and hit a dead end in a kind of junkyard full of shipping containers and piles of scrap metal. Oops.
This made a good spot for a few photos so the other club members could see what they were missing out on, and after a moment lounging between two shipping crates, Ben realised that we'd turned slightly too late. Instead of heading into the scrapyard, we should have taken a narrow, questionable trail that ran parallel to a perfectly serviceable footpath.
We took the grotty trail, and eventually emerged onto the smooth, familiar asphalt of the Bristol and Bath Railway Path. Only for a moment, though; our watches took us off-road again almost immediately, down a steep wooded track.
Thankfully the weather had been dry recently, otherwise we would have called it a day and headed back on the safe, flat path we all knew. I'm quite sure I asked for a road route, so I was surprised that a good chunk of the course was unpaved.
The next couple of miles involved a lot of knee-high nettles, cow fields, and climbing over a gate. Thankfully everyone was OK with this and found it hilarious. I even stopped apologizing after a while.
The route finished with a hill that, although actually paved, was far bigger than I'd realized when looking at the profile for the course, so that one was my bad. I made up for it buy getting the post-run coffees.
The end verdict? It certainly wasn't a route any of us (or any human being at all) would have chosen, and certainly wasn't a side of the city you'd show anyone visiting for the first time, but it was actually a lot of fun. Despite most of us having lived in the area for years, none of us had explored all those little tracks and trails before. Granted, not all of them were beauty spots, but that's OK, and we'd definitely try it again.
I'm also interested to see what I might discover if I plot a route starting from home. I'm willing to bet there are loads of little routes I've never seen just outside my front door.
All the latest inspiration, tips and guides to help you plan your next Advnture!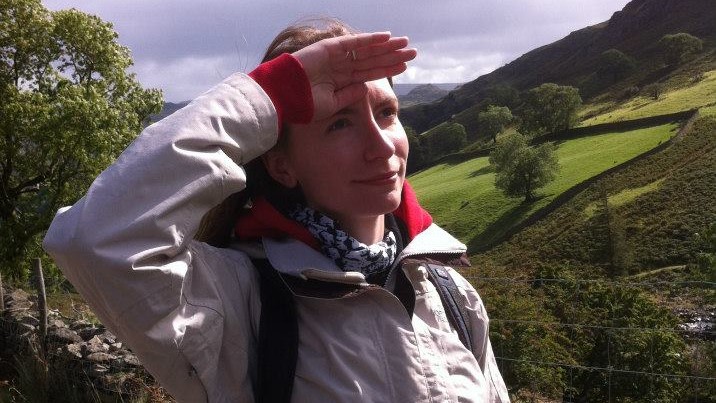 Cat is the editor of Advnture, She's been a journalist for 13 years, and was fitness and wellbeing editor on TechRadar before joining the Advnture team in 2022. She's a UK Athletics qualified run leader, and in her spare time enjoys nothing more than lacing up her shoes and hitting the roads and trails (the muddier, the better).