Try these tricks to maximize your Garmin watch's battery life
Make your Garmin watch a few extra hours, days, or even weeks between charges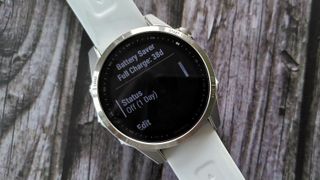 (Image credit: Future)
Garmin watches are known for their great battery life, but if you're going to be off-grid for a while or are just forgetful, you might be wondering how you can eke some extra days (or even weeks) out of a single charge. That's where this guide will help.
If you have a Garmin Enduro or Instinct 2 Solar, then you might not need these tips at all (with enough sunlight and the right settings enabled, the Instinct 2 can keep running indefinitely), but if you own any other device then these hints will help it go the extra mile.
This isn't an exhaustive list, and we're not going to suggest turning off all your watch's sensors or its Bluetooth module – we don't see much point wearing a sports watch if it can't capture any health data and transmit it to your phone.
These tips apply to most Garmin watches, and we've given specific instructions for devices with a five-button interface (including Fenix, Forerunner, and Instinct models). If you have a Venu, Lily, or other watch with a different interface, check out its manual online to find the menu options you want.
Check your power usage
The Garmin Connect IQ Store (available for Android and iOS) is where you'll find apps, data fields, and watch faces to download to your watch, including various battery meters that give you an insight into your watch's power usage. Here at Advnture we use Battery Life With Automatic Charge Detection, which is compatible with almost all watches, including the new Garmin Forerunner 955 and 255.
The widget itself uses very little battery power, and shows your watch's current charge level and discharge rate, which lets you see the impact of any of the changes you've made using this guide
Enable Battery Saver mode
This is the most obvious way to limit your watch's power usage, but the option is hidden away so you might not know where to find it. Hold your watch's menu button, then scroll down to 'Settings' and scroll right the way to the bottom of the list until you see 'Power Manager'.
Here you can enable Battery Saver mode, and see how long your watch will remain charged with it enabled. You can also edit the battery saver settings, though some of the options here (such as disabling the heart rate monitor) will greatly reduce your watch's usefulness, so take care.
Older Garmin watches might not have a Battery Saver mode, so read on for more tips to save power.
Turn down brightness
Whether your watch has an AMOLED screen like the Garmin Epix, LCD like the Venu Sq, or memory in pixel display with a backlight like the Foreurnner and Fenix series, turning down the brightness can really cut power consumption. Your watch's screen will be harder to see in bright light, so bear this in mind before heading out on a sunny day.
Hold the menu button and scroll down to 'Settings', then scroll all the way down to 'System'. Choose 'General use', then decide on a brightness level. You can also shorten the period before the backlight turns off, which will save a few extra joules.
Turn off SpO2 tracking
Most of the best Garmin watches can monitor your blood oxygen saturation either overnight, or throughout the entire day. It's a nice feature that can give you guidance on your workout recovery and help when you're training at altitude, but if you're interested in maxing out battery life then it's one of the first things you can sacrifice.
To turn off SpO2 monitoring, hold down your watch's menu button and scroll down to 'Settings', then select 'Health & wellness'. Select 'Pulse ox mode' and change it to 'Manual check' to disable automatic measurements.
Use 'resume later' during workouts
So you're in the middle of a hike and you've stopped for lunch – rather than simply pausing activity tracking on your Garmin watch, select 'resume later' and then restart tracking once you've finished your sandwiches.
If you select 'pause' then your watch's GPS will keep running, whereas selecting 'resume later' will turn it off temporarily, thereby conserving battery life. Pause is fine if you're waiting to cross a road or tie a shoelace, but you can save a little power during longer breaks.
Turn off 'live' faces
The Garmin Venu 2 and Venu 2 plus come with a handful of fancy 'live' watch faces that animate when the screen wakes. It's a lovely touch, but does use a little extra power, so switch to a regular static face if you want to maximize battery life,
Pick darker watchfaces
If your Garmin watch has an AMOLED display, choosing a dark face can help save a tiny bit of power. It's just like using dark mode for apps on on an AMOLED phone – the black pixels are are turned off, and therefore draw no power. It'll only make a tiny difference, but marginal gains add up.
All the latest inspiration, tips and guides to help you plan your next Advnture!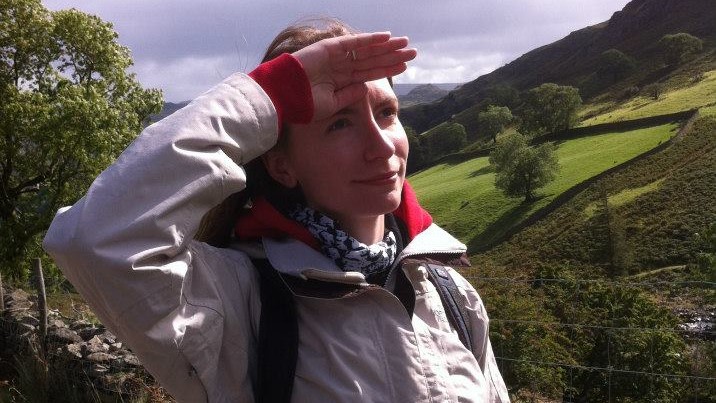 Cat is the editor of Advnture, She's been a journalist for 13 years, and was fitness and wellbeing editor on TechRadar before joining the Advnture team in 2022. She's a UK Athletics qualified run leader, and in her spare time enjoys nothing more than lacing up her shoes and hitting the roads and trails (the muddier, the better).