Type A and type B first aid kits: what's the difference?
There are different types of first aid kit, suited to different situations. Make sure you've packed the right one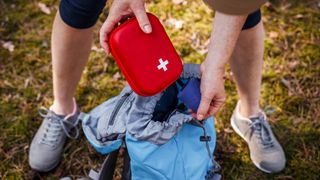 (Image credit: Getty Images)
There are many different types of first aid kits, and when it comes to personal use of first aid kits for hiking or camping, it is up to you what you pack. There are tips for essential items but it will depend on where you are going, for how long and how much you want to carry with you.
However, in some circumstances there are legal requirements of first aid kits and this is especially critical in workplaces. This is where you might have heard of type A and type B (or class A and class B) first aid kits.
What's the difference?
In the most general sense, a type A first aid kit includes basic items to treat common injuries, such as minor cuts, abrasions, stings and burns. Whereas, a Type B first aid kit is one that includes products to cope with a broader and more complex range of injuries. Type B is for higher risk workplaces where more serious accidents may occur.
Type A and B first aid kits are usually referred to in workplace safety situations, but knowing the difference between them help you to decide what you need to include in a first aid kit if you're going hiking or camping.
Type A first aid kits are good choices for low-population and low-risk situations such as small group runs, while type B first aid kits are the better option for highly populated, complex, or high-risk situations like multi-day group camping trips.
Safety regulations in many countries stipulate the required items to be in both type A and type B first aid kits. The difference between the two will new the quality or size of each of the items in the kit.
This is the American National Standards Institute (ANSI) requirement for type A and type B first aid kits: adhesive bandages, adhesive tape, antibiotic ointment, antiseptic, breathing barrier (for giving rescue breaths), gel-soaked burn dressing, burn treatment, cold pack, eye covering, eye/skin wash, first aid guide, hand sanitizer, medical examination gloves, 2in rolled bandage, 4in rolled bandage, scissors, splint, sterile pad, tourniquet, trauma Pad and triangular bandage.
Obviously that's a lot to carry, and exactly which items are necessary for your next trip will depend on where you're going, the difficulty of the terrain, what activities you'll be taking part in, how long you'll be gone, and how many people are in your group. For more advice, see our guide how to make your own first aid kit.
All the latest inspiration, tips and guides to help you plan your next Advnture!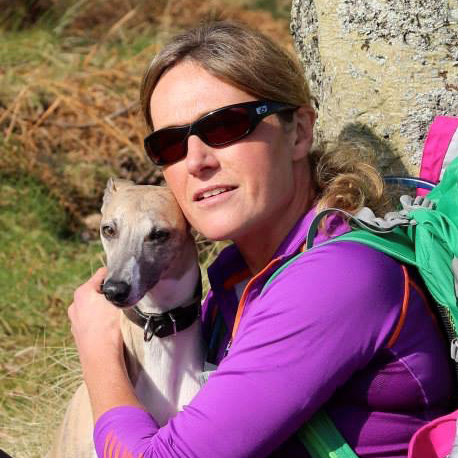 Fiona Russell is a widely published adventure journalist and blogger, better known as Fiona Outdoors. She is based in Scotland and is an all-round outdoors enthusiast with favorite activities including trail running, mountain walking, mountain biking, road cycling, triathlon and skiing (both downhill and backcountry). Aside from her own adventures, Fiona's biggest aim is to inspire others to enjoy getting outside and exploring, especially through her writing. She is also rarely seen without a running skort! Find out more at Fiona Outdoors.