What is bluesign?
With more and more brands featuring the logo on their products, many outdoors-goers are beginning to ask "what is bluesign?" In this post, we reveal all you need to know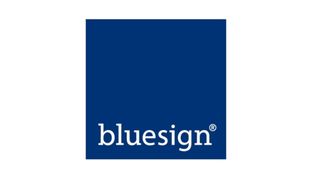 (Image credit: Bluesign)
In recent years, consumers of outdoor goods have become increasingly conscious of how their gear and garments are made. In response, many outdoor brands have started placing a greater emphasis on environmental sustainability and ethical production practices. One of the standards increasingly used to measure and control these is bluesign, which now has 683 partners worldwide, including bigwigs of the outdoor gear world like Arc'teryx, Edelrid, Mammut, Mountain Hardwear, Osprey, and The North Face, and can be found on everything from the best hiking boots and best waterproof jackets to base layers and the best hiking socks.
But what is bluesign? And what guarantees does the bluesign emblem on a product give to the buyer? In this article, we explain all…
What is bluesign all about?
bluesign is an internationally recognized sustainability standard developed by bluesign Technologies, a Swiss group that, in the brand's own words, "traces each textile's path along the manufacturing process, making improvements at every stage from factory floor to finished product" with a view to guaranteeing the highest level of security for consumers. This tracing and improving is done by a team of experts in chemistry and textile production and specialists who oversee a stringent and thorough system of factory auditing and certification.
The bluesign system seeks to eliminate the use of harmful substances at each stage of the production chain to ensure that textile products are healthy, safe, and free of harmful substances. It uses a comprehensive production control system that aims to limit the health and environmental impact of textile manufacturing, audits all components and processes in the chain of production to ensure the finished product is entirely safe for the consumer, and guarantees that production processes are both sustainable and unharmful to workers, consumers, and the environment alike.
The group works with chemical suppliers, manufacturers, and brands to:
reduce water, energy and chemical use
improve health and safety in the workplace of chemical suppliers and manufacturers by eliminating harmful chemicals and introducing safety features to production and manufacturing plants and factories
ensure they meet the group's high standards for pollution control
ensure all bluesign-approved products meet the group's stringent chemical safety requirements
How does bluesign work?
To become bluesign-certified, brands and manufacturers have to disclose all relevant production and sourcing information and ensure full transparency and traceability of all steps in the processing and production chain. The group's system partners are required to use only approved chemicals and components, are put through rigorous on-site compliance testing, and are only awarded Bluesign approval when their products meet all of bluesign's stringent and extensive criteria.
The bluesign system is broad in its scope:
Certification applies to garments, clothes, and final textile products, decorative materials, fabrics, yarns, coatings, linings, fibers, chemicals, dyes, components, accessories, prints, trims, and even the labels used on garments and other products.
Supply chain sites that bluesign certification applies to include textile manufacturers, garment manufacturers, chemical suppliers, production sites, fiber manufacturers, leather processors, down and feather processors, converters, and brands.
Chemicals that bluesign tests for include carcinogenic substances, endocrine substances, mutagenic substances (those that cause mutation), neurotoxic substances, and sensitizing and irritating substances.
What do bluesign certification labels mean?
When shopping for bluesign certified garments or products – whether a fleece jacket, base layer, pair of hiking shoes, or a backpack – the label or product specs will give one of two descriptions:
"Product meets the bluesign criteria": this means that the full product meets all of the bluesign criteria.
"Contains materials that meet the bluesign criteria": this means that some, but not all of the textiles or materials used in the product meet the bluesign criteria.
All the latest inspiration, tips and guides to help you plan your next Advnture!
Former Advnture editor Kieran is a climber, mountaineer, and author who divides his time between the Italian Alps, the US, and his native Scotland.
He has climbed a handful of 6000ers in the Himalayas, 4000ers in the Alps, 14ers in the US, and loves nothing more than a good long-distance wander in the wilderness. He climbs when he should be writing, writes when he should be sleeping, has fun always.
Kieran is the author of 'Climbing the Walls', an exploration of the mental health benefits of climbing, mountaineering, and the great outdoors.