The Vivomove Trend is a stylish but flawed fitness watch. Wireless charging is a very convenient addition, but it doesn't come with a charger, the hands are smart but can be hard to see, and the connected GPS tracks distance accurately, but takes a long time to sync with your phone. Definitely worth considering if you want a nudge towards healthier habits, but you might find the Garmin Lily or Vivomove Luxe suits you better.
Pros
+

Elegant design

+

Convenient wireless charging

+

Responsive touchscreen
Cons
-

Hands can be hard to see

-

Relatively short battery life

-

Connected GPS is inconsistent

-

No wireless charger provided
Garmin Vivomove Trend: first impressions
The Vivomove Trend is notable as Garmin's first watch with wireless charging, and is intended to track everyday activities and nudge you towards healthier habits. Like others in the Vivomove series, it's a hybrid device, with physical hands and a hidden digital display that comes to life when tapped.
Unlike the AMOLED screen of the Vivomove Luxe, the Trend's screen is a monochrome LCD unit, but it's bright, crisp, and easily legible.
Specifications
• List price: $269.99 / £279.99
• Case size: 40.4 x 11.9mm
• Weight: 43.3g
• Display type: LCD
• Water rating: 50 meters
• Best use: Road running, gym work
The Trend is a smart, stylish watch, with a compact resin case measuring 40.4mm in diameter, and just 11.9mm thick. That's very slim for a fitness watch that includes an analog mechanism, and only fractionally larger than the budget-friendly Vivomove Sport. It weighs 43.3g including the silicone strap, which is roughly the same as the Vivomove Style and Luxe.
One of the first things I noticed about the Vivomove Trend was that its hands, which are very fine and the same color as the watch's face, can be quite hard to see in some lighting conditions. In fact, some of the other runners at my club didn't even realize it had hands until I mentioned them.
It doesn't help that the 'Garmin' wordmark is positioned on the face at the 9 o'clock position, which makes it easy to mistake for one of the hands at a quick glance. Unlike the Garmin Instinct Crossover, the Vivomove Trend has no lume to make the hands or hour markers glow, so you'll need to activate the LED display to check the time after dark.
The wireless charging is a nice touch, and hopefully something we'll see extended to other Garmin ranges soon. Just place the Vivomove Trend on any Qi charging pad, and it'll soon be fully juiced up. Garmin cites a maximum battery life of five days in smartwatch mode, which is quite brief, and the same as the tiny Garmin Lily, with its much smaller battery.
My real-world tests bore this out, and the watch needed charging twice a week with a daily tracked workout, but if you can lay it down on a charging mat now and then, it's not going to be an issue.
When the battery begins to run low, the watch's analog hands will continue running for another day, but you won't be able to wake the digital display until you've charged it up.
If you don't have a Qi charger handy, the Vivomove Trend comes with a USB-C cable that connects to the watch's body via a small clip. This is more fiddly than the plug-in cables of other Garmin watches, as you have to carefully align the contacts before it will start charging. In fact, it's almost identical to the charger for my first ever GPS watch – a Forerunner 35 I received for my 21st birthday. It seems strange that Garmin has decided to switch to a less convenient clip-on cable rather than stick with the current standard, but most people will probably only use it occasionally.
Garmin Vivomove Trend: on the road
The Vivomove Trend is more of an activity tracker than a fully fledged sports watch. It doesn't have its own GPS module, instead piggybacking on your phone to track your route and speed during outdoor activities (a system called connected GPS). I've tested a lot of connected GPS watches and the Vivomove Trend's performance was middling.
Connecting to my phone often took several minutes even under clear skies, and you can't choose to forego it and just measure heart rate during a run. It's all or nothing.
Distances were generally very accurate, but the routes plotted in the Garmin Connect mobile app afterwards were anything but. My usual pre-measured 5km out-and-back route was measured perfectly in terms of distance and pace, but the mapped route was weirdly abbreviated, appearing to go wildly off course and finish in a river.
The Vivomove Trend's selection of activity tracking modes is quite limited. For example, there's no specific mode for tracking indoor cycling activities, so you'll need to pick 'cardio' instead.
Picking 'cycling' means the watch will insist on establishing a GPS connection before it begins tracking, which will yield some bizarre results (though it did allow me to earn a level three climbing badge).
The touchscreen is excellent, though. When the watch does eventually establish a link to your phone's GPS, just give the face a quick double-tap to start tracking, then double-tap again to pause and either save your progress, log a lap, or resume. I'm a big fan of physical buttons on sports watches, but these touch controls are the next best thing and never accidentally registered a press or left me fruitlessly poking at the watch's face.
Overall, the Garmin Vivomove Trend is lovely, but flawed. There's nothing innately wrong with connected GPS, but other watches do it better. Garmin has better charging cables, the branding on the watch face is frustrating.
Wireless charging will be enough of a game-changer for some people, but if you don't mind plugging in a cable every now and then, I'd recommend checking out other watches in the Vivomove lineup, or even the little Garmin Lily if physical hands aren't essential. Strangely, the Lily's connected GPS worked much better than I tested it for Advnture's sister site TechRadar, establishing a link with my phone much more quickly and never implying that I ended a run with an impromptu swim.
When it comes to everyday health tracking, the Vivomove Trend fares better. Its all-day stress tracking is excellent, and its sleep tracking scores matched those from the higher-end Amazfit GPS watch I tested it against. Garmin watches are still unable to track naps, but the Trend seems to accurately map sleep cycles, and uses this together with your workout, heart rate, and other biometric data to provide a Body Battery score that gives a good indication of your overall energy level.
It's a shame that you don't get Garmin's excellent Morning Report feature, which gives you a suggested workout, sleep score, weather report, and overview of your calendar to help you prepare for the day ahead. This seems like a natural addition for a lifestyle-focused watch, but perhaps it will come to the Trend with a future software update.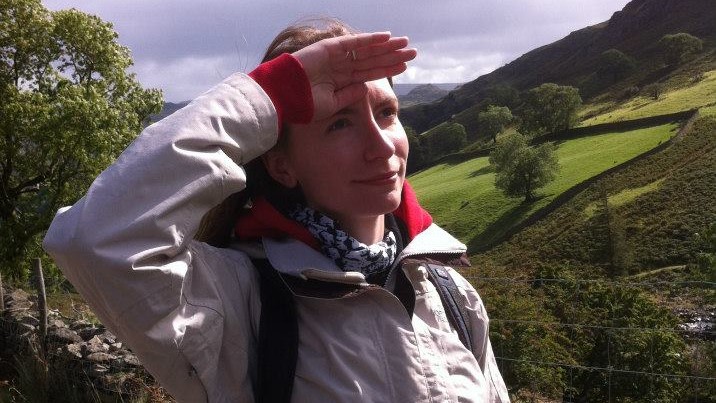 Cat is the editor of Advnture, She's been a journalist for 13 years, and was fitness and wellbeing editor on TechRadar before joining the Advnture team in 2022. She's a UK Athletics qualified run leader, and in her spare time enjoys nothing more than lacing up her shoes and hitting the roads and trails (the muddier, the better).