Bikepacking vs cycle touring – what's the difference?
If you are planning to go exploring by bike, will you be a bikepacker or a cycle tourer?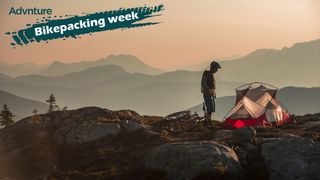 (Image credit: Getty)
Are you a bikepacker or a cycle tourer? The answer to this question is that you are mostly likely a bit of both, but you probably prefer to be considered as one or the other. Let's take a look at the differences and similarities of bikepacking vs cycle touring.
Pedalling back through the history of cycle touring
Riding a bike while carrying kit is arguably as old as cycling itself. Ever since the bike was invented as a mode of transport, it has been the case that cyclists will take useful items with them and usually carried in a bag, pack or basket of some kind.
However, it's not easy to trace the origins of cycle touring as a pursuit but the concept is thought to date to the 1820s. This is at time when there were references in history books and newspapers to people touring to new locations by bicycle.
Indeed, in the later 1800s, a French cyclist founded the Fédération Française de Cyclotourisme, which is the world's largest cycling association, and this coined the French word cyclo-tourisme.
Bicycle touring or cycle touring, as we know it today, is best described as a self-contained or self-propelled cycling trip for pleasure or adventure, rather than as a sport or for commuting.
Cycle touring can be done solo or in a group and, while some people plan their own bespoke tours, others enjoy a planned cycle touring holiday on a set route, such as an official long-distance trail, or as part of a cycle touring holiday package.
Traditionally, cycle tourers carry their kit, such as clothing, food and water, as well as camping equipment if they intend to camp, in bags attached to carrying devices such as a pannier rack.
In other words, the cycle touring set up is traditionally a bike that is adapted to taking luggage, such as with the use of pannier racks or, with other types of racks, to which bags are attached.
Many cycle tourers typically prefer to sleep overnight in accommodation that doesn't require a full camping set up. For example, hostels, guest houses and hotels are usually popular with cycle tourers.
Cycle touring can be enjoyed on road bikes or mountain bikes, although it's more likely that cycle tourers will ride on roads or dedicated cycling paths, rather than on rougher, off-the-beaten track routes, so a road bike or a hybrid bike is a more popular choice compared to a mountain bike.
A shorter history of bikepacking
Bikepacking is generally considered to be a more modern pursuit. While bikepacking is essentially the same as cycle touring, there are some defining differences.
Bikepacking is thought to have evolved from backpacking. They both involve people walking or cycling while carrying packs. The first known reference to bikepacking as an activity is believed to be in Robin Adshead's 1978 book Bikepacking for Beginners (now out of print).
Bikepacking has become a much more popular cycling activity in the past 15 years and the availability of kit has been fast growing.
There are various definitions of bikepacking, but one from bikepacking.com reads: "Bikepacking is the synthesis of mountain biking and minimalist camping; it evokes the freedom of multi-day backcountry hiking, with the range and thrill of riding a mountain bike."
Another website, Tom's Bike Trip, states: "Bikepacking is primarily a way of going on a longer bike ride. Bikepacking is for bikers – bikers who want to get away from busy roads and the man-made world and ride their bikes in nature, or something approximating it."
The bikepacking setup is simply a bike with bags attached. Bags attach to the back of the saddle, in front of the handlebars and under and over the bike tubes, such as under the top tube. The typical bikepacking bicycle is a mountain bike or, more recently, a gravel bike, which is a bicycle designed to be ridden on roads, paths and tracks.
Bikepacking is more likely to describe a self-supported style of bicycle touring. Bikepackers are also more likely to ride on a mix of train including tracks, gravel and singletrack, as well as some roads.
Similarities of bikepacking and cycle touring
At their heart, both cycle touring and bikepacking involve a bike, and the aim of a self-supported journey. Neither is usually seen as competitive, though there are some organized events, such as the Highland Trail 550 and the Transatlantic Way, that are based on the pursuit of bikepacking.
Bikepackers and cycle tourers carry all the kit that they will need for their trip – and a trip can be a day or many days. World record setting cyclist Jenny Graham completed her round-the-world trip while bikepacking.
Both activities are a way of travelling to see new places at a speed that many people describe as the ideal pace – faster than walking, but slower than driving. While cycle touring or bikepacking, you are fully immersed in the environment.
Differences between bikepacking and cycle touring
There are many areas of bikepacking and cycle touring that merge, such as it's possible to bikepack on roads and it's also just as possible to cycle tour on off-road tracks. However, the different setup of the bikes usually dictates where it's easier and more comfortable to ride.
In addition, bikepackers are typically more likely to camp than cycle tourers, who are traditionally more likely to stay in accommodation such as a guest house. This is a generalisation of the different activities, but certainly a recognizable trait.
Bikepackers usually ride bikes that are more suitable for tracks, paths and rougher terrain, such as mountain, gravel, or hybrid bikes. These tend to have wider tires for better grip on rough trails. Mountain bikes often include suspension for a more comfortable ride, too.
The bikepacking setup, with smaller bags fitted to and around the bike, offers better aerodynamics, and many bikepackers claim it's easier to cycle on rougher terrain with smaller bags distributed more evenly around the bike, when compared to a pannier setup.
With their setup being narrower and having the gear higher off the ground, bikepackers avoid the annoyance of a bag striking off the ground or obstacles and they are better equipped for singletrack.
In addition, racks and panniers a more likely to rattle and shake on rough roads, while bikepacking set-ups are smoother and less noisy. Properly set up bikepacking bags will remain in place and more stable.
These days, you can also choose what's known as an 'adventure bike', such as the Trek 1120. Adventure bikes have racks added to different places on the bike for better all-around positioning bags. This style of bike brings cycle touring closer to bikepacking.
Find out how to get started with bikepacking – and some of the benefits.
Pros and cons of bikepacking vs cycle touring
Some people think the bikepacking setup looks better and improves pedalling performance. Certainly, bikepacking is much trendier these days.
Bikepackers generally carry kit in a range of smaller bags and packs. So, if you are someone who likes to travel with more of life's luxurious, this form of travelling might not suit you. Bike packing requires you to streamline your kit and needs and to be organised so you know where everything is stowed.
Many bikepackers carry tents or bivvy bags, as well as a sleeping bag, inflatable mattress and cooking system.
There will always be weight considerations when carrying kit, whether bikepacking or cycle touring, and the more you carry the harder you will need to work to maintain speed.
Conclusion: bikepacking vs cycle touring
In essence, bikepacking and cycle touring are very similar activities. The main difference is the type of bags – or a rack and panniers – that generally differentiates one from the other.
Bikepacking is associated more with getting off the beaten track and includes more off-road cycling. Cycle touring is more likely to be on roads or dedicated cycling paths.
However, both bikepacking and cycle touring provide a mode of transport for a travelling adventure on two wheels. Which will you choose?
This article is part of Advnture's Bikepacking Week 2023 (running from Monday 22 to Sunday 28 May), our ultimate guide to adventuring on two wheels including essential advice, gear and features to help you plan the perfect expedition.
All the latest inspiration, tips and guides to help you plan your next Advnture!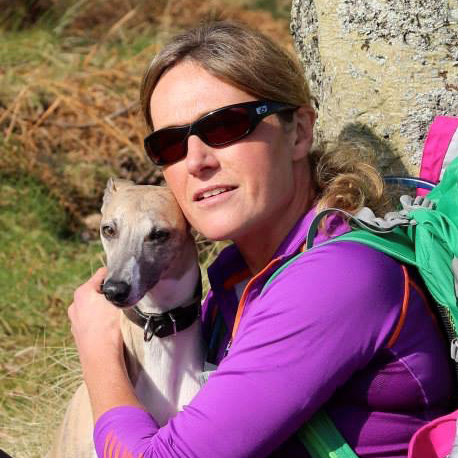 Fiona Russell is a widely published adventure journalist and blogger, better known as Fiona Outdoors. She is based in Scotland and is an all-round outdoors enthusiast with favorite activities including trail running, mountain walking, mountain biking, road cycling, triathlon and skiing (both downhill and backcountry). Aside from her own adventures, Fiona's biggest aim is to inspire others to enjoy getting outside and exploring, especially through her writing. She is also rarely seen without a running skort! Find out more at Fiona Outdoors.