What is bikepacking? Find out more about the fast-growing cycling trend
A cross between cycle touring and backpacking, bikepacking is a rewarding outdoors activity and so easy to do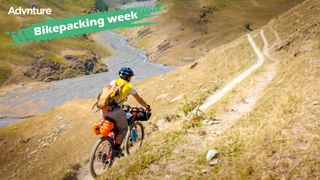 (Image credit: Getty)
No doubt you will have heard of cycle touring and also backpacking. Well, bikepacking is a hybrid of both, yet also an activity in its own right.
The difference between more traditional cycle touring and bike packing is that instead of affixing a pannier rack and panniers to a bike, the bikepacking bags fit neatly around the frame of the bike. In most cases, the packs have velcro straps that make it easy to fit them to seat posts, tubes and handlebars.
Bikepack manufacturers claim this style of bike bag saves almost two-thirds of the weight compared to traditional pannier racks and panniers. They provide better aerodynamics, too.
Like backpacking on foot, the aim of bikepacking is to give cyclists the freedom to ride with a load but in the easiest way possible. Of course, when cycling you generally have the ability to travel further than when hiking.
The rise and rise of bikepacking
Bikepacking is fast-growing outdoors activity and many bike packers will tell you about the advantages. These include:
Freedom to cycle wherever you fancy
A self-sufficient activity
Great for road and off-road
Ideal for all cycling abilities
A way to see amazing places
Brilliant for strength and cardiovascular fitness
How to get started with bikepacking
First, you need to choose the right bike for your chosen adventure. It could be road, gravel, hybrid, mountain bike or e-bike depending on the terrain of your route.
The number of packs that you attach to your bike will depend on how much kit you will need to pack – and how far you plan to ride.
There are different bags such as frame bags, which fit under or above the tubes of the bike; seatpost bags, which attach to the rear of the saddle; as well as handlebar packs, which affix to the front of the bars, and front fork bags.
Lightweight kit and clothing will be a good idea if you want to enjoy the ride. Being laden by heavy items, even if they are in bike packs, will be tiring because a heavy bike is not so easy to pedal.
Be practical about what you choose to take with you, especially in terms of safety, but also make sure you are realistic about what you will really need.
For example, you will definitely need a puncture repair kit, waterproof jacket, sleeping bag, your choice of the best tent or bivvy bag, sleeping pad and camping stove, food and water, and one of the best first aid kits, but do you need clean underwear every day, three spare cycle tops and a hairbrush?
To cut down on some of the items, you could choose to sleep in bothies and hostels. A more luxurious way to bike pack is to book into B&Bs along your route.
It's up to you to decide on the number of clothing changes and toiletries that you take.
Will I enjoy bikepacking?
Bikepacking is for anyone with a sense of adventure, even if it is in the smallest sense of adventure, and for cyclists who enjoy longer distance trips by bicycle.
You do not need to go for weeks, perhaps a couple of days of cycling in a stunning place, although you might also be the sort of person who likes to head off for months on a self-sufficient trip.
You can stick to roads or venture on to gravel tracks and even more remote paths and trails. Bike packing is for all types of outdoors people and includes children, adults, families, couples and solo riders.
There are also bikepacking events worldwide that might appeal to people who like to compete or participate in a big adventure with other bikepackers.
This article is part of Advnture's Bikepacking Week 2023 (running from Monday 22 to Sunday 28 May), our ultimate guide to adventuring on two wheels including essential advice, gear, and features to help you plan the perfect expedition.
All the latest inspiration, tips and guides to help you plan your next Advnture!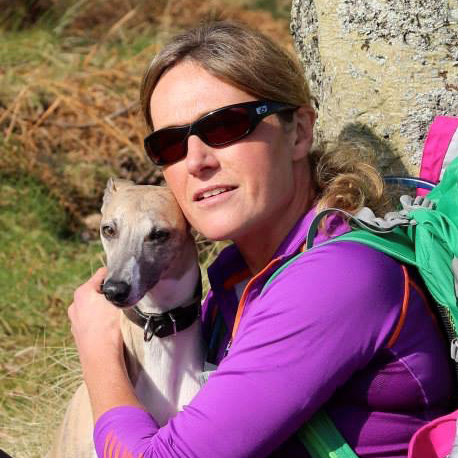 Fiona Russell is a widely published adventure journalist and blogger, better known as Fiona Outdoors. She is based in Scotland and is an all-round outdoors enthusiast with favorite activities including trail running, mountain walking, mountain biking, road cycling, triathlon and skiing (both downhill and backcountry). Aside from her own adventures, Fiona's biggest aim is to inspire others to enjoy getting outside and exploring, especially through her writing. She is also rarely seen without a running skort! Find out more at Fiona Outdoors.