Interview with Andy Higson, director of outdoor mental health charity group Blackdog Outdoors
Blackdog Outdoors promotes green exercise as a means of improving mental health and wellbeing, offering outdoor events throughout the UK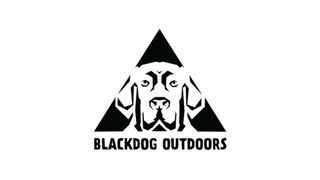 (Image credit: Blackdog Outdoors)
During the lockdowns of 2020 and 2021, millions of people learned that having access to nature is crucial for their mental health. Last week, we had the pleasure of speaking to Andy Higson, director Blackdog Outdoors (opens in new tab), a UK charity on a mission to make the outdoors more accessible to all those who need it by promoting the idea of "green exercise", providing opportunities to take up outdoor activities, and supporting and encouraging newcomers to outdoor activities as they set out on their individual adventures.
Interview with Blackdog Outdoors director Andy Higson
Tell us a bit about Blackdog Outdoors and what you do
We're a nationally registered charity and we provide outdoor events – walking, climbing, paddle sports – to those who are affected by poor mental health, to get them outdoors and let them reconnect with nature and really reap the benefits that those of us who already spend time outdoors really appreciate. We hope to inspire them to spend more time in the outdoors as a coping mechanism or another tool in the toolkit to get away from the daily stresses.
Where did the inspiration come from?
I'm a civil engineer. I was on a low income in my twenties, working away from home, and spent a lot of time in pubs and clubs. It wasn't very good for my mental health. I progressed in my career and fell back in love with the mountains in my late twenties. That coincided with me doing a mental health first aid course at work. Then I went out to climb Mount Elbrus in 2018 and I was sat around a table in the mountain hut and we started talking about what brought us to the mountains. I was amazed that all these people from different countries were all talking about similar things, essentially saying that the mountains were their therapy. They all had stressful jobs and that was their way of finding balance in their difficult lives. It was really powerful, and I wanted to use my mental health first aid skills and my love of the outdoors to try and support others and help them find a similar way of finding balance.
Tell us about your team
Until December of last year, we were all volunteers, but more recently we've become eligible for funding for social prescribing programs and mental health recovery programs for the NHS, so we're now identifying funding pots that will allow us to pay people to put on events to support projects. It's giving back to the outdoor community and providing some employment, which is particularly important because the outdoor community was badly hit by Covid. We're still doing the voluntary stuff but we're also mixing that up with paid events so we can cover wages.
Are you expecting a boom in activity after the latest lockdowns?
Yes. Our first event filled up within an hour of booking going live and the first paddleboard event was booked up within 24 hours. I don't know how much of that is due to the reputation we've built up over the last few years or because people found the outdoors during lockdown and now want to spend more time outdoors. Either way, it's really positive.
Why do you think there's been such a boom in the number of people going outdoors?
I think a lot of it is good promotion of the idea but a lack of alternatives obviously comes into it. People didn't really have an option, and I think the more they did it, the more they realised they enjoyed it or were getting some benefit from it. I think for a lot of people that first step is the hardest – having a reason to go walking – and I think Covid gave them that reason. They had to exercise, they had to get away from screaming kids and laptops and phone calls and everything else that came with the lockdowns.
Is that a silver lining?
There's a tragic cost, of course, but I think there may be some positives that come out of Covid, if we can think of it that way. Working habits have changed, and commuting habits will change too, but the biggest one for me is the upturn in outdoor exercise. That's the real win.
In what you do, is success measurable and what sort of results have you seen?
We have demonstrable evidence because we have pre- and post-attendance surveys, so we baseline how our attendees were feeling before the event and after. And we can see from those surveys that there's a positive change in how they felt they were able to interact with others, how they felt their confidence had improved, and how they felt they'd connected with nature. The more important feedback, though, is the observable kind. You know, a lot of our events start off with 12 strangers in a car park staring at their shoes and everyone's a bit shy, then 3 or 4 hours later they're skipping off a hill arm in arm as though they've known each other for years. Well, at least they were before Covid – now they're skipping along socially distanced, two metres apart. That's the power of the outdoors – it brings people together. Then you see them on Facebook, people who have met each other at our events and then form their own little cliques and go walking together. You see these relationships blossoming and people getting more confident in their adventures. It's really great stuff. And that's the idea, really, to introduce them to the outdoors and give them the confidence to take those next steps.
Why do you think so many people find the outdoors beneficial to their mental health?
In my opinion, we're just doing too much, too fast, too soon as human beings. We've evolved really steadily over tens or hundreds of thousands of years, and only 200 years ago we didn't all have real sewage or electrics, and then all of a sudden we have flight, electricity, computers come along, and we're driving across the country to meetings at 80 mph and then sat behind desks and laptops all day – I just don't think that our brains and bodies have evolved at the same pace as technology.
Have you got any advice for people looking to get started in the outdoors?
The best advice I could give anyone is start small and don't overdo it. If you don't get outside much, it can be tiring. Start small and build up from that. Don't go from the park to Ben Nevis in the middle of winter in a few weekends, and reach out to people for advice and maybe book a day out with a mountain guide or a climbing instructor and build up your competence and confidence.
What advice do you have for people who live far from natural environments?
I understand the challenges, but if you live in a city there are things like canal towpaths you can walk along or National Trust estates you can go and explore, local parks, local woodlands. There's so much on your doorstep that you probably aren't aware of. I think the best thing is to get a map of your local area and just go and explore. You don't have to drive to Snowdonia to appreciate the benefits of the outdoors, you can often do that on your doorstep.
All the latest inspiration, tips and guides to help you plan your next Advnture!
Former Advnture editor Kieran is a climber, mountaineer, and author who divides his time between the Italian Alps, the US, and his native Scotland.
He has climbed a handful of 6000ers in the Himalayas, 4000ers in the Alps, 14ers in the US, and loves nothing more than a good long-distance wander in the wilderness. He climbs when he should be writing, writes when he should be sleeping, has fun always.
Kieran is the author of 'Climbing the Walls (opens in new tab)', an exploration of the mental health benefits of climbing, mountaineering, and the great outdoors.