What is graphene – and why are trail runners talking about it?
A British brand uses the so-called wonder product to create 'grippier and longer-lasting' shoes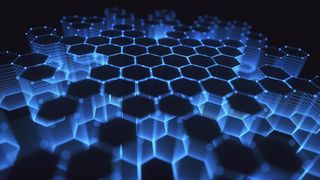 (Image credit: Getty Images)
Graphene is described as a "wonder material" – and its properties do make it sound extraordinary. Graphene is the thinnest material on earth and only an atom thick. It is also very lightweight, yet it is incredibly strong.
Graphene facts:
Graphene's hexagonal carbon layers account for its remarkable one-atom thickness.
It is many times times stronger than steel, yet extremely lightweight and flexible.
It is electrically and thermally conductive but also transparent.
It is the world's first 2D material and is one million times thinner than the diameter of a a human hair.
The scientists that discovered graphene were awarded the Nobel Prize for Physics in 2010.
Uses of graphene
Graphene has a large number of potential uses thanks to its incredible properties. For example, there are plenty of biomedical applications, such as "smart" implants.
Because graphene is rust-free it could also be useful in vehicle designs and a great solution for waterproofing and weatherproofing houses, or for advancements in food packaging.
Graphene has the potential to create the next-generation of electronics, too, such as faster transistors; bendable phones and other electronics.
When it comes to sports, there are many places where graphene could be very useful. A lot of sports gear needs to be constructed to withstand heavy use, including impact, high speeds, wear and tear, moisture and the movement of the person that is wearing or using the gear.
For outdoor sports, there's the addition of rough terrain, extreme temperatures and weather conditions.
In sports clothing production, graphene can add strength and durability without additional weight. With sports equipment, for example a tennis racquet, graphene can be added to an epoxy matrix to make the item lighter, more resistant to impact and therefore longer-lasting.
Another good example is in the production of skis, where graphene can enhance the product to make it strong, responsive, durable and agile.
Benefits of graphene for runners
It was the announcement in December 2017 by sports brand inov-8 that brought graphene to the attention of runners.
In a collaboration project with graphene experts at National Graphene Institute, at the University of Manchester, inov-8 launched "the world's first sports shoes to utilise graphene".
The brand developed a graphene-infused rubber, which is now used in around half of their trail running shoes.
Tests showed that graphene-enhanced soles lasted for more than 1,000 miles and they were scientifically proven to be 50% harder wearing. It was also claimed that graphene soles were the world's grippiest.
The first inov-8 graphene shoes were part of a G-Series collection.
Then this month, inov-8 launched a trail running shoe with "graphene-enhanced foam". The so-called G-Fly foam sole in the inov-8 Terrafly Ultra 300 G Max shoe has been shown in tests to give 25% more energy return than other EVA foam soles.
Find out more: graphene in running and hiking shoes
Top ultra runner Damian Hall is a big fan of graphene grip and rates inov-8 Terraultra G 270s as a favourite. See the recent Friday 5: Damian Hall.
Also read about inov-8 Terraultra G-grip 270 shoes in this guide to the best trail running shoes.
Peak bagger James Forrest wore just one pair of hiking boots, the ROCLITE G 345 GTX with graphene-grip during his Wainwrights record walk.
All the latest inspiration, tips and guides to help you plan your next Advnture!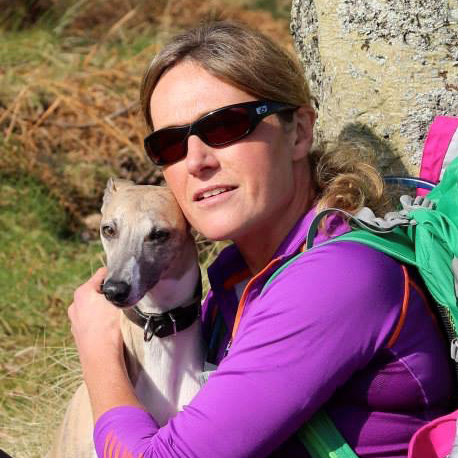 Fiona Russell is a widely published adventure journalist and blogger, better known as Fiona Outdoors. She is based in Scotland and is an all-round outdoors enthusiast with favorite activities including trail running, mountain walking, mountain biking, road cycling, triathlon and skiing (both downhill and backcountry). Aside from her own adventures, Fiona's biggest aim is to inspire others to enjoy getting outside and exploring, especially through her writing. She is also rarely seen without a running skort! Find out more at Fiona Outdoors.