What's the deal with sock-like construction running shoes – and should you try them?
The pros and cons of running footwear with an integrated sock liner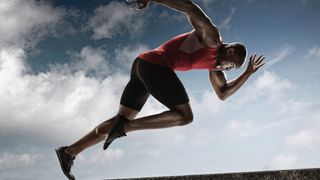 (Image credit: Getty Images)
A well-fitting running shoe is a joy to wear – and will go a long way to preventing some of the niggles that can crop up for runners, such as rubs, blisters and other more major injuries, including Achilles tendonitis, plantar fasciitis and tight calves. In fact, these days you can buy running footwear to suit different foot shapes, gaits and running styles, which means you should be able to find the perfect fit of running shoe for you. One innovation that many brands now include in some of their running shoes is a sock-like construction.
A sock-like fit – also known as a mono-sock fit – is where the tongue is integrated into the running shoe upper and the footwear therefore fits more like a sock. The shoe actually goes on the foot like a sock and the upper is often made of an all-in-one construction of stretchy, knit material.
Most running shoes with a sock-like construction will also have laces, but the sock liner forms the main part of the upper shoe. However, there are some running shoes with a sock-like fit that have elasticated laces, or no laces at all. It is a good idea to try on these shoes before buying them to ensure they will give you a supportive fit.
Sock-like construction running shoes might be a feature of both road running and trail running footwear.
Advantages of sock-like construction running shoes
The aim of the sock-like construction is to reduce movement of the foot within the shoe and also to prevent any rubs or irritations that a separate tongue can bring. Many runners will have owned a pair of running shoes where the tongue slips to the side or down the shoe, or else wrinkles annoyingly between the laces and the top of the foot, but one advantage of sock-like footwear is the elimination or reduction of these tongue issues.
In addition, many sock-like running shoes are constructed from lightweight materials, which means they are as breathable as possible.
Examples of sock-like fit running footwear include the Nike Freerun series, such as Nike Freerun Trail Shoes and Nike Free Run Flyknit. A sock-like fit running shoe without laces includes the adidas Lite Racer Adapt, for example.
With a sock-like construction running shoe, you can be fairly sure the shoe will fit the same each time you put it on and your foot will be well supported with each run.
Some athletes, for example people who take part in duathlons or triathlons, where there is a need to quickly pull on running shoes when transitioning between swimming and running or cycling and running might like a sock-like shoe.
Disadvantages of sock-like construction running shoes
There are some down sides to sock-like running shoes. For some runners, the sock section might be too tight – making the shoes feel "over-constructed– while, for others, the sock liner might be too loose and this will end up creating rubbing issues or a lack of support.
It is not always easy to pull on sock-like construction running shoes. While the fit is neat when the footwear is on the foot, it can be a task getting the shoe on without the advantage of being able to release the laces fully.
On balance, if you like the idea of a sock-like construction running shoe, it's worth trying a pair on just to be sure they will fit you – and suit your running gait.
All the latest inspiration, tips and guides to help you plan your next Advnture!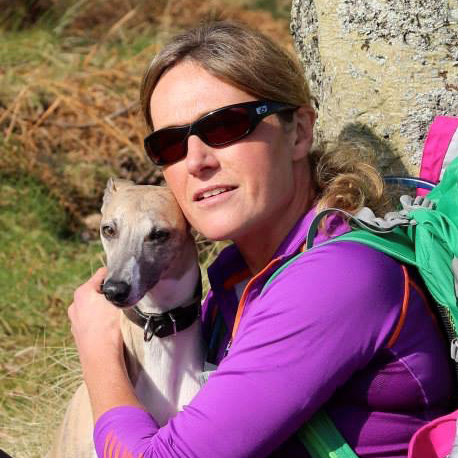 Fiona Russell is a widely published adventure journalist and blogger, better known as Fiona Outdoors. She is based in Scotland and is an all-round outdoors enthusiast with favorite activities including trail running, mountain walking, mountain biking, road cycling, triathlon and skiing (both downhill and backcountry). Aside from her own adventures, Fiona's biggest aim is to inspire others to enjoy getting outside and exploring, especially through her writing. She is also rarely seen without a running skort! Find out more at Fiona Outdoors.