9 hiking hacks you need to know before your next adventure
Try these tips and ideas for a making your hikes safer, warmer, drier and more fun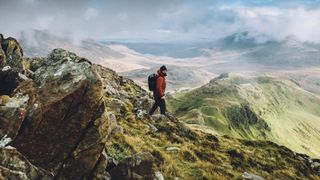 (Image credit: Getty Images)
Hiking is one of the most accessible outdoor activities and offers many benefits including improved physical and mental health, as well as the opportunity to reach new places and see beautiful views. The chances are you'll gain new skills, too, such as learning to navigate, and you'll make new friends. If you are looking for an easier adventure, we bring you nine hiking hacks.
Fiona Russell is a widely published adventure journalist and blogger, better known as Fiona Outdoors. She is based in Scotland and is an all-round outdoor enthusiast whose favorite activities include trail running, mountain walking, mountain biking, road cycling, triathlon and skiing.
1. Waterproof your feet
Wet feet will bring no joy for hikers, so the aim is to stay dry. It will depend on the weather and conditions underfoot but you could choose a one of these different hacks for dry feet.
Wear waterproof socks in your usual hiking shoes or hiking boots. Better still, choose walking footwear with waterproofing built in, such as a Gore-Tex liner. If you get caught out in bad weather and your footwear starts to leak, some duct tape could be your solution (see hack 2).
If you plan to camp and will only have one pair of shoes or boots with you, when you change your socks for a dry pair, place your socked feet inside plastic bags – lightweight supermarket bags are good for this – and then put your feet clad in the bags into wet shoes. This way, you'll have dry feet at nighttime, rather than making the fresh socks wet.
2. Take duct tape
A staple of every DIY fanatic is duct tape, and it also has its uses for outdoor pursuits. If you are planning to go hiking, it's a good idea to take a section of duct tape with you. Wrap a section around a trekking pole, or buy a smaller roll.
Duct tape can be use to fix rips in waterproof garments or your rucksack and it can be used to wrap around the forefoot of hiking footwear to keep out the wet. Duct tape is also useful for protecting against blisters.
3. Don't forget the lube
Whether it's warm or wet, skin can be prone to rubs and sores. This is especially true for inner thighs and other places where clothing and equipment might rub the skin, such as under a sports bra, at the ankles, in footwear and backpack straps.
Taking a small tube or pot of lube or anti-chafing solution could save you a lot of pain.
4. Take the right bags
We've mentioned waterproofing your feet, but the last thing you want on a hiking adventure is to find all the kit in your rucksack has had a soaking in the rain. If you own a rucksack cover or dry bags, use these to protect items in your pack from the rain but, if not, you could use simple ziplock plastic bags to keep clothing dry. Alternatively, line your pack with a large bin bag and put everything inside that before you set out.
Ziplock bags are also great for keeping a mobile phone dry, as well as your map and compass. Also use bags for food and/or car keys.
A bin bag could also come in handy as a place to store wet clothes, as a DIY rucksack cover and even an emergency poncho as extra protection against the wind and rain.
5. Pack a collapsible cup
Hydration is important and it's vital you carry enough water with you whether in sift flasks, a water bottle or bladder. A great tip is to add a lightweight collapsible cup (the sort people use for running races) to your pack so that when you see fresh water you can have a quick hydration top up. Our roundup of the best camping mugs and cups has some good options.
6. Stay dry for longer
Merino wool baselayers, compared to synthetic layers, can make a huge difference to hiking adventures. The natural fibre is great at keeping you warm or cool, depending on the conditions, and you are less likely to end up damp with sweat.
If you are planning a multi-day hiking trip, it's good to know that merino has natural anti-odour properties that stop the clothing becoming too whiffy, even after extended wear.
7. Take your poles
For hilly hiking, trekking poles can make a huge difference in reducing muscle fatigue. The poles balance out the use of muscles across the body, rather than your efforts relying on the leg muscles only. Many people who use poles say they can hike for longer and with greater ease when they use poles.
Poles are also the perfect aid when crossing rivers and help with balance on rough ground.
8. Choose hostels, not camping
If you are panning a few nights away for your hiking adventure, it will be a lot more enjoyable if you are not carrying heavy kit. To reduce the weight of a hiking pack why not choose to book into hostels or guest houses, rather than camp? You could also access a network of free-to-use bothies across the UK.
In this way you will vastly reduce the amount of overnight equipment you'll need and you can look forward to the comfort of a bed or, at least, being indoors each night.
9. Dry wet socks the easy way
A tip for drying wet socks is to fill two water bottles with boiling water and seal them shut. Roll your wet socks over the top of the hot bottles and let them dry overnight.
With these great hiking tips and hacks, you should enjoy easier adventures.
All the latest inspiration, tips and guides to help you plan your next Advnture!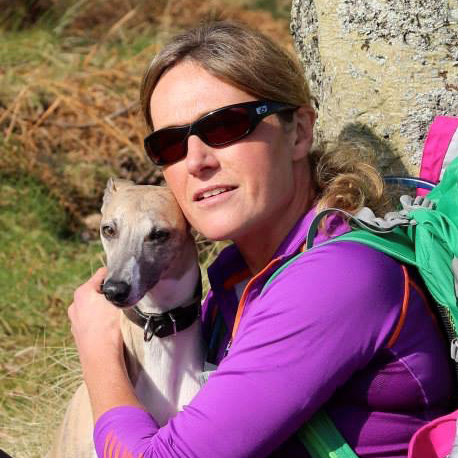 Fiona Russell is a widely published adventure journalist and blogger, better known as Fiona Outdoors. She is based in Scotland and is an all-round outdoors enthusiast with favorite activities including trail running, mountain walking, mountain biking, road cycling, triathlon and skiing (both downhill and backcountry). Aside from her own adventures, Fiona's biggest aim is to inspire others to enjoy getting outside and exploring, especially through her writing. She is also rarely seen without a running skort! Find out more at Fiona Outdoors.