Are ski socks really necessary, or can you get away without them?
Can't I just wear my hiking socks for skiing – or should I consider buying ski-specific socks?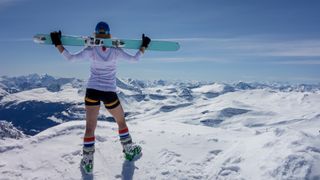 (Image credit: Getty Images)
Pop into any outdoors retailer and you'll see racks of socks for different sports. There are many different types of running socks, hiking socks, socks for cycling and ski socks. But perhaps you are wondering if some dedicated socks, such as socks for skiing, are really necessary. Why not just wear hiking socks for skiing, or running socks for hiking, for that matter?
If you take a closer look at the socks for different sports, you'll see there are features that have been designed and thoughtfully added to provide benefits, such as comfort, support and performance, and for skiing in particular that really makes a difference.
The benefits of ski socks
The main reason for wearing ski socks is comfort. Ski boots are rigid, which can be extremely uncomfortable if you don't have the proper footwear underneath. Ski socks should be long enough to rise up the leg above the height of a ski boot. Most ski boots are shin height, so ski socks will normally reach to just below the knee. Hiking socks are rarely this high on the leg, and if you try to wear them for skiing you will end up with the top part of the boot rubbing bare skin.
Look closely at many pairs of ski socks and you'll see ski specific protective shin and ankle cushioning. This extra padding is located at boot pressure points to minimise discomfort while you ski. Ski sock toes should be without seams. Any socks with seams at the toes will become very uncomfortable in ski boots. Ski sock cuffs need to accommodate the width of your calves so make sure they are a good fit. You do not want the ski socks to fall down and cause uncomfortable bunching.
Many ski socks are anatomically designed to suit both your foot and the sport. This means the socks are created to fit snugly around your foot and calf zones for maximum protection while on the slopes. Socks that fit too tightly will end up cutting off your circulation, while socks that are too loose will bunch up inside the ski boot.
Ski socks, like some running and hiking socks, also have a built-in mid-foot support strip that helps to keep the socks in place when you a out skiing all day.
Many ski socks are also designed to fit each foot and some brands make ski socks to fit women's feet, which are usually narrower than men's feet. Likewise, there are children's ski socks to fit smaller feet.
The best ski socks will be made of moisture wicking materials, such as natural wool. Likewise, hiking socks are often made of merino wool, or similar, and this is because when walking or skiing, feet get hot and sweaty. Wool is also a good natural anti-odor protector so you can wear the socks a few days in a row on a skiing holiday without the whiffing too much.
Some people do choose to wear hiking socks for skiing, but once you try a pair of ski-specific socks, you will realize they are a necessity for comfort and performance.
All the latest inspiration, tips and guides to help you plan your next Advnture!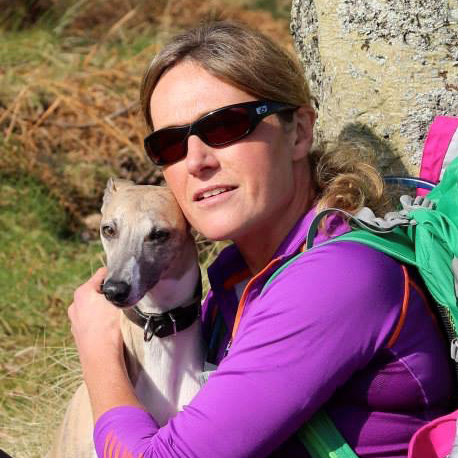 Fiona Russell is a widely published adventure journalist and blogger, better known as Fiona Outdoors. She is based in Scotland and is an all-round outdoors enthusiast with favorite activities including trail running, mountain walking, mountain biking, road cycling, triathlon and skiing (both downhill and backcountry). Aside from her own adventures, Fiona's biggest aim is to inspire others to enjoy getting outside and exploring, especially through her writing. She is also rarely seen without a running skort! Find out more at Fiona Outdoors.