Does running make you smarter – or not?
We assess the research that looks at whether the gray matter in a runner's brain is boosted or diminished by exercise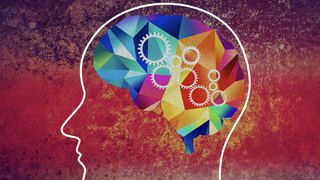 (Image credit: Getty Images)
Most runners will extol the mental health benefits of their favourite sport, including a sense of euphoria after a run and increased serotonin, which often leads to reduced effects of stress, anxiety and depression. For some runners, the longer the run the better they feel. But does running affect your brain to make you smarter?
What is gray matter?
Gray matter is the part of the brain that has a role in memory and "executive function". The executive function affects cognitive performance, balance and co-ordination.
It's also been shown that the more gray matter you have in your brain, the more intelligent you are. As we age, we lose brain volume and gray matter and, as a result this can lead to diseases such as dementia and Alzheimer's.
Running – and a runner's gray matter
A growing body of studies have looked at what running does to the gray matter in the brain. A recent piece of research was published in the scientific journal, the Medical Science Monitor, and looked at the "Cortical and Subcortical Brain Volume Alterations Following Endurance Running (opens in new tab)".
Researchers assessed whether running affected brain tissue and, in particular, if ultra running impacted brain volume. They took MRI scans of the brains of 23 healthy male runners, who they classified as "short-trail" or "ultra-trail" endurance runners.
The short-trail group ran a 38.6km mountain race, while the ultra trail group ran a 119.8km mountain race.
The study discovered that the volume of gray matter in the brains of both types of runners had "significantly increased" after their races.
Therefore, this does appear to show that ultra runners can benefit from the brain-boosting benefits of their sport.
Another study, carried out at the University of Calgary in Canada and published last year, gave a similar result. The research concluded that endurance running may help prevent a loss of brain volume and gray matter as we age.
The research results, which were published by the American Academy of Neurology (opens in new tab), showed that regular running and aerobic workouts increase brain activity by 5.7% after just six months. Improvements in brain activity were seen regardless of age.
One of the researchers Marc Poulin is reported as saying: "Even if you start an exercise programme later in life, the benefit to your brain may be immense. Sure, aerobic exercise gets blood moving through your body. As our study found, it may also get blood moving to your brain, particularly in areas responsible for verbal fluency and executive functions."
There appear to be benefits from shorter running distances, too. A study conducted at West Michigan University (opens in new tab) in 2018 revealed that running quickly for half an hour improves "cortical flicker frequency" threshold. This is associated with the ability to better process information.
While another two pieces of research, at England's Nottingham Trent University and the Lithuanian Sports University , concluded that interval running – faster, harder reps – improves aspects of "executive function". The best effects were seen after 10 minutes of interval training and also these accumulated after seven weeks of training.
Running and gray matter – it's not all positive
However, there are other studies that show that runners, especially those running very long distances, may adversely affect their gray matter and, therefore, running may cause them to be "less smart".
Research by German neuroscientists in 2012 scanned the brains of some runners before, during and after the TransEurope Foot Race. The 3000-mile race takes nine weeks and competitors race from Italy to Norway
By half way, the study showed that the gray matter of the runners had decreased by 6% volume. Note that "normal" shrinkage associated with old age is 0.2% each year.
The good news is that eight months after the race, the runners' brains were back to normal but this could suggest that running extreme distances can be bad for your brain during and after the event, compared to more moderate running.
Does running make you smarter?
Although studies are fairly limited, the general conclusion is that shorter, harder running can have a positive effect on the all-important gray matter and it doesn't appear to depend on the age you start running at.
Longer-distance running can also post gray matter but it needs to be more "moderate" ultra distances. Meanwhile, taking the running to extreme lengths over multiple days may then have a negative affect on gray matter volume and, hence, "how smart you are". Although, thankfully, it doesn't seem to be the case that this effect is irreversible.
Perhaps the best conclusion is the usual adage: "everything in moderation".
All the latest inspiration, tips and guides to help you plan your next Advnture!
Fiona Russell is a widely published adventure journalist and blogger, who is better known as Fiona Outdoors. She is based in Scotland and is an all-round outdoors enthusiast with favourite activities including trail running, mountain walking, mountain biking, road cycling, triathlon and skiing, both downhill and back country. Her target for 2021 is to finish the final nine summits in her first round of all 282 Munros, the Scottish mountains of more than 3,000ft high. Aside from being outdoors, Fiona's biggest aim is to inspire others to enjoy the great outdoors, especially through her writing. She is also rarely seen without a running skort! Find out more at Fiona Outdoors (opens in new tab).