How can you make treadmill running less of a snooze-fest?
Tips and hints for runners who want to turn a boring indoor run into something more interesting and motivating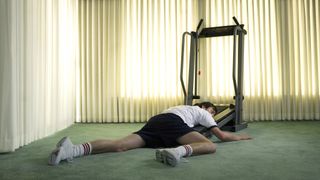 (Image credit: Getty Images)
Many runners avoid treadmill running because they find it boring, especially when comparing treadmills to running outdoors. It's easy to see why running on the spot indoors is rather uninspiring. However, there are times and circumstances when treadmill running has its uses. If you're recovering from an injury, or the weather is wet, icy or just generally bleak outside, a session on a treadmill can provide a good alternative.
A treadmill can also provide a good platform for workouts that focus on speed, gradients or durations. Running where you don't need to take account of outdoor conditions or terrain can be a very useful tool for improving performance.
However, there is often no getting away for the fact that treadmill running can be dull, so let's look at ways to liven it up.
Listen to music
Perhaps the most obvious way to bring a bit of light relief to a treadmill running session is to listen to music as you run. Many runners find that a strong beat or up-lifting tunes are powerful tools for running faster or longer. When you listen to music your mind is distracted from the task – or the boredom of a task.
Pop on a pair of running headphones (it's one of the few occasions when we prefer noise-cancelling cans) and listen to your favourite running music, or search for a playlist on a music app that has been created for runners to help you maintain a good cadence.
Watch TV or movies
If you're planning a long treadmill session, it might be useful to have your mind distracted by focusing on a film or a TV show on your phone or a tablet (ideally the latter – focusing on a small screen while you're moving isn't easy). Some high-end gym treadmills let you cast videos, movies and TV shows wirelessly from your phone, so you can watch them right on the display while you get your sweat on.
Listen to an audiobook or podcast
Another useful diversion tactic to avoid being bored while running on a treadmill is to listen to an audio book or podcast – maybe by a runner who has inspired you.
If you need inspiration, some good options are The Halfstep Pod with Olympian and US record holder Grant Fisher, Marathon Training Academy with running coach Angie Spencer, and The Real Science of Sport with sports scientist Professor Ross Tucker.
Try a new app
There are plenty of apps that provide an aid to runners, whether they are running on a treadmill or outdoors. They include Strava, Zwift, NHS Couch to 5k and Nike Run to name just a handful. Using these can provide motivation when it feels like the boredom of treadmill runs are getting to you.
Zwift is particularly entertaining, especially if you have a tablet, giving you an avatar and allowing you to run along various virtual courses, giving kudos to fellow runners and cyclists from around the world as you go.
Train virtually
Plenty of modern treadmills, whether bought for the home or located in a gym, have a range of sophisticated technology that allows runners to watch TV or films, listen to music, set goals, such as distance to run or calories to burn, or follow an exercise plan with different training apps and patterns, such as Peloton or Les Mills.
If you are already familiar with Zwift style turbo training events and races for cyclists, then you'll understand the type of virtual training that is available for treadmill runners, too.
Explore the world
Much like Zwift's virtual courses, some high-end treadmills have technology let you choose a real location (such as a town, city or mountain trail) and then follow it on the screen while you run. This is a great way to spice up the monotony of indoor training, and lets you imagine what it'd be like to explore a far-flung locale.
Follow a training plan
Rather than simply going for a steady run on a treadmill, it can help to have a training plan. You can find treadmill training workouts on-line or, better still, ask a qualified coach or personal trainer for a customized program to suit your goals.
Running for set times at a certain speed, or doing reps on steeper gradients, can be a useful way to focus your efforts while running on a treadmill. When we focus, we are naturally less bored.
Get competitive
Run on a treadmill next to a friend on another treadmill and set a challenge to race each other. A bit of friendly competition to reach a goal, such as the first to run a mile or 5k can help to see off any boredom that you might normally struggle through.
All the latest inspiration, tips and guides to help you plan your next Advnture!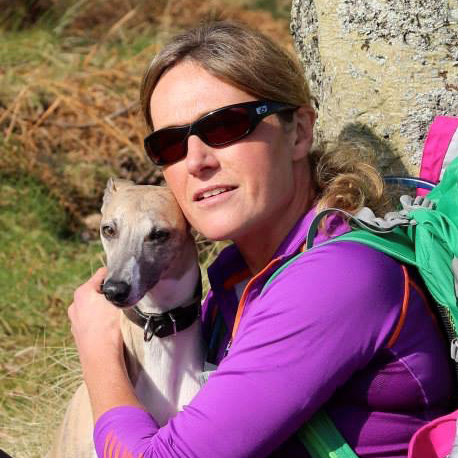 Fiona Russell is a widely published adventure journalist and blogger, better known as Fiona Outdoors. She is based in Scotland and is an all-round outdoors enthusiast with favorite activities including trail running, mountain walking, mountain biking, road cycling, triathlon and skiing (both downhill and backcountry). Aside from her own adventures, Fiona's biggest aim is to inspire others to enjoy getting outside and exploring, especially through her writing. She is also rarely seen without a running skort! Find out more at Fiona Outdoors.