What is tapering for runners – and should you do it?
We take a look at the traditional taper and the possible benefits for running your best race performance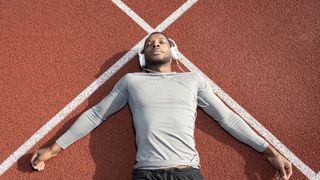 (Image credit: Getty)
John Walker, who was the first man to run under 3 minutes 50 seconds for a mile, is claimed to have said: "I seldom run hard in training leading up to a big race. There is little point in leaving my best work on the training track."
He is referring to the training tradition of tapering for a race, when an athlete reduces the training load so they are in the best condition to perform optimally. The length of taper and the reduction in work load will usually depend on what your race is and your experience and fitness levels as a runner.
Most tapering periods for runners are between a few days and a few weeks.
Is there a perfect taper for runners?
Like many parts of your running program, from speed and pace work, to building up the distance, to nutrition and recovery, a great deal of preparation for a race is personal. We are all different and that's why it is usually a good idea to follow an expert training plan, or to work with a coach.
However, most race build ups include a taper period, just before the big event. As you will discover a taper will vary depending on the length of the race and also according to your fitness, experience and expectations but it's always a good idea to have a period before a race when you reduce running load so that you are physically and mentally ready and relaxed for the race.
There are usually four main elements to a good race day taper for runners, including changes to volume of running, intensity and frequency, as well as good quality rest.
Many scientific and academic studies show that tapering works to improve performance. One study, the Effects of Tapering on Performance: A Meta-Analysis, concluded that a two-week taper during which training volume is exponentially reduced by 41% to 60% seems to be the most efficient strategy to maximise performance gains.
Most taper periods for runners will take place around two to three weeks before a race or challenge, although, again this depends on the individual runner and the length of a race and a taper can be as short as a few days.
Tapering for runners: intensity
It has been shown in various studies that training volume and frequency should be reduced to a higher degree in the tapering period, compared to intensity. For example, the Scientific Bases for Precompetition Tapering Strategies suggests the best performance is achieved by maintaining training intensity, while reducing the training volume (up to 60% to 90%) and slightly reducing training frequency (no more than 20%).
However, it does depend on the race goal. A coach will guide a runner to on how to properly taper specific to a race distance, whether a 5k, half marathon or an ultra marathon.
For example, the intensity of running sessions for a 5k runner will look very different to that of a marathon or ultra distance runner because pacing and endurance required will be different for the type of race.
More tips for effective tapering for runners
Diet, hydration, sleep and reducing general life and work stresses are also important as part of an effective tapering period for a race. You want to arrive at race day feeling well rested, relaxed and keen to run.
You'll have extra time for rest and recovery because you have reduced your training volume and frequency during the taping period. Rest is important for runners so that muscles, joints and ligaments are properly recovered from any training stresses before a race.
Try to get as much good quality sleep as you can in the week leading up to a race. Sleep allows the body time to physically recover and fro muscles to repairs and rebuild. Also think about nutrition and especially carbohydrate levels. You can find out more about how carb loading works for runners.
Ready for the race: tapering for runners
Sometimes runners can have negative thoughts because they are not doing as much training during a taper period as they would normally do. It can be tempting to simply carry on training and ignore any taper.
Some people try to cram in more training in the last couple of weeks because they are worried they have not done enough in the lead up.
However, it will be a case of too little too late and the negative impact of over training will be that you are much more likely to run a slower race.
You are better resting and adhering to the taper period and arriving at race day very much ready to run – and run your best.
What else to do when tapering?
While tapering you will find you have a bit more time for other activities such as getting your race day running clothes and best trail running shoes ready, planning food and pace strategies and taking a look at the route, whether in real time or virtually.
Use this time for psychological preparation as well. Visualising yourself in the race and crossing the finish line can be useful as you get close to the big day.
A taper period gives you the best chance physically and mentally to be ready for a race.
All the latest inspiration, tips and guides to help you plan your next Advnture!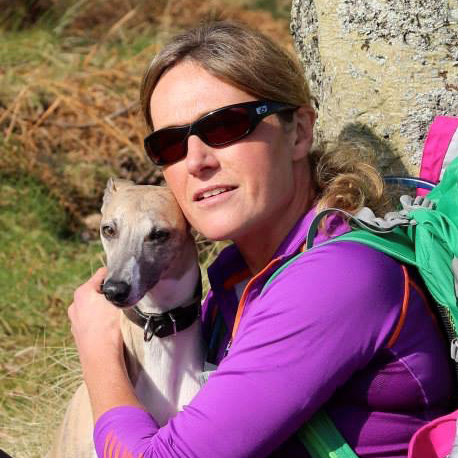 Fiona Russell is a widely published adventure journalist and blogger, better known as Fiona Outdoors. She is based in Scotland and is an all-round outdoors enthusiast with favorite activities including trail running, mountain walking, mountain biking, road cycling, triathlon and skiing (both downhill and backcountry). Aside from her own adventures, Fiona's biggest aim is to inspire others to enjoy getting outside and exploring, especially through her writing. She is also rarely seen without a running skort! Find out more at Fiona Outdoors.