What is vertical oscillation in running – and why does it matter?
We ask the experts to assess whether we should pay attention to the metric now recorded on many modern sports watches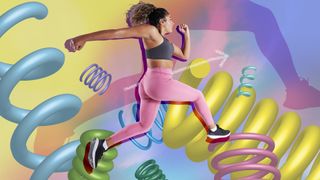 (Image credit: Getty)
If you own a modern sports watch you might have seen a metric in the long list of measurement features called vertical oscillation. For example, the Garmin Enduro 2 includes this data for runners. But what is vertical oscillation in running, and why does it matter?
We ask the experts to find out more about vertical oscillation and to discover whether you can improve the metric for better running.
What is vertical oscillation in running?
Claire Bartholic is a running coach and founder of The Planted Runner. She explains vertical oscillation: "It's basically how much bounce we have in each step, or how high we move vertically when we run.
"Ideally, we want the majority of our effort going forward, not upwards, when we run.
"More experienced runners tend to have lower vertical oscillation, but it will also tend to go up as we run faster.
Lewis Moses, a coach and founder of New Levels Coaching, reveals how vertical oscillation is measured. He says: "Vertical oscillation is the amount that the torso (chest area) moves vertically with each step, while running.
"This is usually measured in centimetres (cm) and lower vertical oscillation has been related to better running performance because higher oscillation can often lead to wasted energy going in the wrong direction. In this case upwards, rather than more forwards."
Why is vertical oscillation an important metric to measure?
Lewis, a former elite athlete, suggests that vertical oscillation, like the measurement of cadence and ground contact time, can help runners and coaches to assess how athletes are moving and, in this case, in which direction.
He says: "Vertical oscillation will show how much energy is being spent propelling us upwards (vertically) and back down to the ground, rather than propelling us forward horizontally.
"If you are using too much energy to move vertically, you could be wasting energy, and this could contribute to slower running times.
"We can also look at this from an injury risk perspective. If you are using more energy to propel yourself higher, then you are going to come back down to the ground with greater force, which could put you at a higher risk of injury."
However, Claire cautions. She says: "Ultimately, I don't think it's a particularly important metric to be concerned about for the vast majority of runners.
"If you are a particularly 'bouncy' runner, you might want to work on smoothing out your stride as you run, but some runners, even elites, are simply going to be a little bouncier than others."
How do watches measure vertical oscillation?
The measurement of vertical oscillation depends on the GPS watch and the type of technology runners are using.
Lewis also reports that looking at a watch alone to assess vertical oscillation is likely to be limited. He says: "If you're wearing a heart rate chest strap then you may get a more accurate measure of vertical oscillation, but it's very hard to measure with just a watch. So it's important to be careful when you're reading into this data.
"The best way to measure the metric would be on a treadmill if you're getting a running technique video analysis."
Vertical oscillation - so now you know!
Whether you choose to pay attention to the performance metric of vertical oscillation is a personal decision, although a running coach might like to assess this data for their clients.
It is worth noting that vertical oscillation can be tricky to measure by sports watch alone and with such a wealth of information available via post-exercise analysis on sports watch apps there may be other measurements, such as cadence or stride length and ground contact time, that seem more important.
All the latest inspiration, tips and guides to help you plan your next Advnture!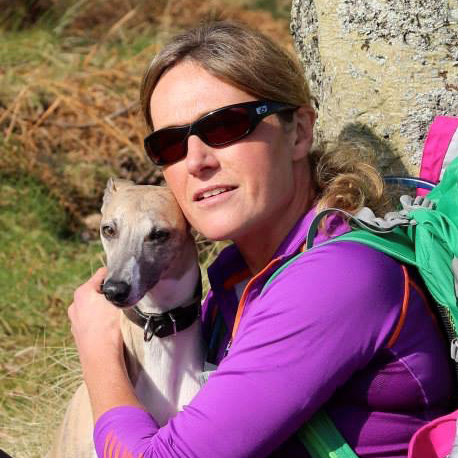 Fiona Russell is a widely published adventure journalist and blogger, better known as Fiona Outdoors. She is based in Scotland and is an all-round outdoors enthusiast with favorite activities including trail running, mountain walking, mountain biking, road cycling, triathlon and skiing (both downhill and backcountry). Aside from her own adventures, Fiona's biggest aim is to inspire others to enjoy getting outside and exploring, especially through her writing. She is also rarely seen without a running skort! Find out more at Fiona Outdoors.