12 tips for running every day: how to make hitting the trails a habit
Fancy making a short daily run part of your New Year's resolutions for 2022? We show you how...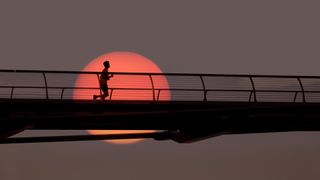 (Image credit: Getty)
Every year, thousands of people make a New Year's resolution to get fitter. But then – and usually by the end of January – these great plans end due to a lack of drive, motivation or results.
If you want your New Year's resolution for 2022 to run more for fitness, it's important that you find a way to make running a habit. If running becomes a part of your regular routine, you are far more likely to stick to it.
In this way, running every day could be the right choice for you. If you include a short run, for example running two miles a day or running three miles daily, it becomes second nature.
Running daily – or "exercise snacking" – has the advantage of being quick to do, easy to pull off and it simply becomes part of your daily routine.
There is a big advantage to doing something at the same time each day, or the same thing daily and for some people a run streak could be the perfect goal for 2022.
How to make a habit of daily running
Here are some tried-and-tested tips for the best way to make running every day a part of your life.
Be realistic
Be practical about your plans to go running every day. You need to find a time slot of around 30 minutes to an hour each day. If this is unrealistic, a daily run might not be for you, although your version of exercise snacking could simply look a bit different.
You could pledge to run every other day, making a plan of one day off and one day on.
Start short
Trying to run too far every day is going to be exhausting and time consuming. A good distance might be running two miles every day, running three miles every day or setting a time limit. For example, some people choose to run 25 minutes, or 5km, whichever comes first, each day.
Start easy
Aim for a relaxed pace so that you do not feel like you are over-doing the daily runs. It also helps to make the running more enjoyable if you find it easier to do, rather than hard.
Same time
Running at the same time each day can help some people to establish a good habit of running. It could be that you get up and go out for a run first thing in the morning without even thinking about it. For other people, a daily lunchtime run might be the perfect time for them.
Meanwhile, some people find it easier to run at set a time in the evening, such as straight after work.
Same place
Again, running in the same place can work well for some people's dairy running routine. There is little to think about and you simply go out for the same route every day.
Mix it up
Some people like to keep it simple, whether it's the same time or some place. While others, prefer a bit of a mix. If you are a runner who enjoys doing a different short run each day, you could mix trail running with road running and at different times each day.
However, it is still a good idea to have the routine of making a note in your diary of where you will go and for how long each day. If it's written down it's far more likely to become a fixture.
Make it fun
No one will run daily if they find it a chore. Think of ways to make your daily running fun. For example, you could try to run a different street each day, or find a new view or try to spot different types of wildlife each day. How about checking out exercise apps, such as Strava, to see where other people run locally?
Could you set out to run a pyramid each week, just to make the process more enjoyable and interesting? For example, run 1km on the first day, then 2km, then 3km and then go back to 2km and 1km.
Enlist a friend
If you make a date – a daily date – to meet a friend, you are far more likely to stick to a daily running plan. We don't like to let down our friends and so it helps to have someone who you know will also commit to running every day in 2022.
Join a group
There are plenty of on-line groups, especially on social media, where run streakers post about their daily running. It could be exactly what you need to remain motivated.
Set targets
Having a goal to reach is very motivating for daily running. You could buy yourself a treat every time you reach 100kms or 100 miles, for example. How about a new pair of trail running shoes or a running hydration pack?
Fuel well
Daily running requires a keen eye on your diet. Making healthy habits as part of your eating routine, as well as you exercise snacking, will ensure you stay fit and healthy.
Listen to your body
There are many pros to daily running, as you have read above, but there are also some cons. It can be tiring for some people to run daily, even if it's just a short distance, and this can lead to injuries and niggles.
It is vital that you listen to your body and make allowances for time when you really do feel like it's not the best idea to run. Make sure you are sure to yourself though.
A daily running routine could be a great way to get 2022 off to the best and healthiest start.
All the latest inspiration, tips and guides to help you plan your next Advnture!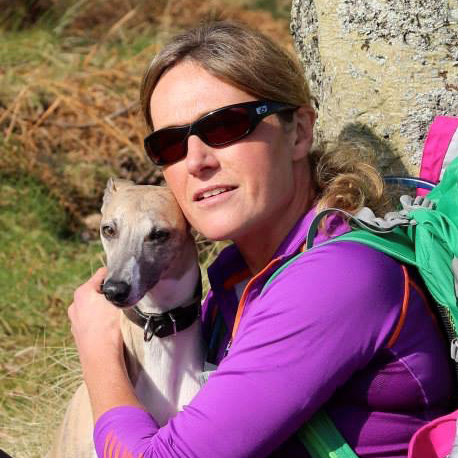 Fiona Russell is a widely published adventure journalist and blogger, better known as Fiona Outdoors. She is based in Scotland and is an all-round outdoors enthusiast with favorite activities including trail running, mountain walking, mountain biking, road cycling, triathlon and skiing (both downhill and backcountry). Aside from her own adventures, Fiona's biggest aim is to inspire others to enjoy getting outside and exploring, especially through her writing. She is also rarely seen without a running skort! Find out more at Fiona Outdoors.