Best hydration packs: stay hydrated on everything from short trail runs to expedition ultras
By Casey Blaine , Brian Metzler , Fiona Russell
Our guide to the best hydration packs, providing innovative storage solutions for your survival essentials and all your hydration needs in one snug-fitting, lightweight pack
Included in this guide:
1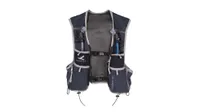 Harrier
Kinder 10L Race Vest
2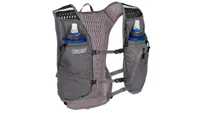 Camelbak
Zephyr
3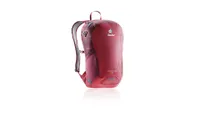 Deuter
Speed Lite 12
4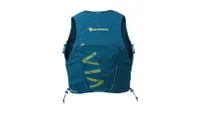 Montane
Gecko VP 5+ running vest pack
5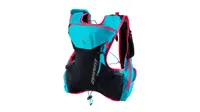 Dynafit
Alpine 9
6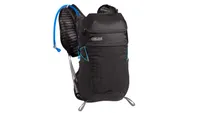 Camelbak
Octane 18
7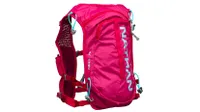 Nathan
Trail-Mix 7L
8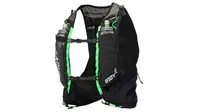 Inov-8
Race Ultra Pro 5
9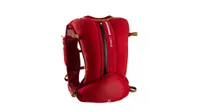 Evadict
10L trail running bag
10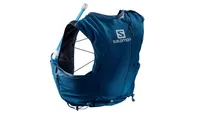 Salomon
ADV Skin 8 Set W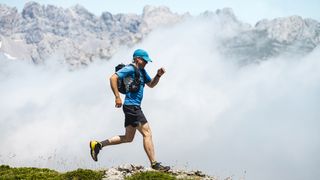 (Image credit: Getty)
The best hydration packs make carrying your survival essentials easy, whether you are setting out for a couple of hours' worth of trail running or you've bravely decided to face up to a mountain ultra. When it comes to our bodies remaining functional, we humans value water above all else. The best hydration packs provide ingenious water storage that won't adversely affect your balance or your flow on the trails.
Although there can be a little bit of a crossover, a hydration pack is different to a hiking backpack, which sits on your back between your shoulders and waist. The most minimal hydration packs are designed to fit over the shoulders and the chest like a vest, hence why they are also often referred to as hydration vests. Manufactures are striving for neat fitting packs that don't bob around or rub too much as you bound along.
Hydration vests are obviously smaller than most traditional hiking backpacks and therefore have less capacity. However, they usually offer enough space for the main hiking essentials, so many fast and light day hikers often head for the trails with just a hydration pack. The difference compared to a minimalist day pack is the hydration system which – whether it comprises water bottles or a water bladder, or both – is the main focus of the best packs.
Most come with handy pockets for items you may want quickly to hand, such as a compass, energy gels or a headlamp. In the main compartment, there's usually room for things like a spare base layer, a waterproof jacket and a bit of food. So, if you're looking to run the trails, a hydration pack may just be the best option. Here's our roundup of the best models on the market today…
The best hydration packs for lightweight adventures
Made and designed in the UK by experienced trail runners for trail runners
Specifications
Sizes available:
XS, S, M, L
Gender specificity:
Unisex
Weight (empty):
230g/8.11oz
Hydration Capacity:
Two 500ml or 300ml soft flasks and/or a 1.5l or 2.0l water bladder
Reasons to buy
+

Four sizes
+

Lots of thoughtful features
+

Water-resistant features
+

Good price
Reasons to avoid
-

Water bladder and bottles not included
-

Quite difficult to get on and off
-

No specific version for women
Harrier is a relatively new UK brand that focuses on trail running gear. The unisex pack is sold in four sizes with the aim of offering a size to neatly fit a range of people. There are many features including width adjustable elastic chest straps, which can also be adjusted up and down the front of the pack. The main compartment area is split into two, offering good organisation options. A bungee cord on the back can be cinched and secured around additional items, such as a waterproof jacket. There are other pockets such as stretchy mesh zipped side pockets and front stuff pockets with silicon grippers.
There are different hydration options, including front pockets for two 500ml or 300ml soft flasks and a 1.5-litre or 2-litre bladder in a separate back compartment (none of which are included). The fabric is treated with DWR (durable water repellent) for water resistance, although it's not waterproof. There are also three options for stowing poles when not in use: at the front vertical, back horizontal and side horizontal. On top of all this, there are other details including a zipped, water-resistant phone pocket, a secure key clip inner pocket, grippy zippers and gel pockets.
A lean, efficient pack for the minimalist who likes to move light and fast
Specifications
RRP:
$150 (US)/ £124 (UK)
Weight (empty):
198g / 7oz
Hydration Capacity:
1L/34 fl oz via two 500ml/17 fl oz bottles (included), with room to accommodate a bladder (not included)
Reasons to buy
+

Body-mapped ventilation
+

Extremely light
+

Room for a reservoir
Reasons to avoid
-

Bottles bounce some
-

Durability of mesh suspect
This breathable unisex vest is so comfortable and airy, you hardly know you're wearing it. The super-light, meshy material at the shoulders and back keep things cool as well. Though the smallest bag on the list, at just 11L capacity, this smart design offers surprisingly ample space for fuel and gear storage, with two bigger pockets in back to stow a jacket or bulkier gear, and six smaller pockets up front for easy access. There's even an attachment for trekking poles and a safety whistle, for adventurers heading into the wild.
We noted some bounce when moving fast on a trail run, but the adjustable chest straps – while not at all easy to move up and down – helped mitigate that movement, offering a secure, nuanced fit to accommodate a variety of shapes and sizes. The vest comes with two soft bottles that sit comfortably in deep pockets up front, but there's room in back for a bladder if you prefer. A smart piece of kit that's well-suited to running and shorter days out on the trail.
The best hydration packs for storage capacity
An all-rounder that is aimed at fast and light activities in the mountains
Specifications
Sizes available:
: One size
Gender specificity:
Unisex
Weight (empty):
350g / 12.3oz
Hydration Capacity:
Large bladder (not included) and pockets for bottles (not included)
Colors:
Black / Green curry & moss / Ruby & maron / Papaya & navy / Dust blue & arctic / Chili & lava
Reasons to buy
+

Great range of colors
+

Simple style
+

Versatile uses
Reasons to avoid
-

Only one size
-

Thin waist-belt
-

Moves about when running
-

Bladder not included
Popular pack makers, Deuter aim the Speed Lite pack at people who want to go 'fast and light on the mountain', describing it as an 'ultralight all-rounder and dynamic companion on day tours and for many other athletic uses'. The pack has easily adjustable shoulder straps (a bonus, because it only comes in one size) and a narrow waist belt that was a tad too thin for our tester's liking. The athletic V-shape of the pack provides good freedom of movement and optimal distribution of load weight, and the comfort levels are good, thanks to ergonomically shaped shoulder pads made from highly breathable AirMesh.
The pack is hydration system compatible – but doesn't come with a bladder – and has stretch side pockets for additional water bottles, or for holding energy bars. The 12-liter storage capacity of this pack is good for a variety of uses (ultra runs, day hikes and bike rides) and Deuter has added different loops to the pack for a variety of purposes, such as for carrying a helmet; glasses on the shoulder strap; and one at the rear for a safety light. Other details include 3M reflectors; reinforced zipper loops that can be used with gloves; an SOS label and a compartment for wet laundry (although I think this would be more useful for carrying a phone).
A new running vest pack, with five-litre plus capacity
Specifications
Gender specificity:
Unisex
Weight (medium, empty):
332g/12oz
Hydration Capacity:
Two 500ml or 300ml soft flasks (included) and/or a 1.5l water bladder (not included)
Colors:
Black/Narwhal/ Blue
Reasons to buy
+

Neat fit
+

Vest style
+

Space
+

Check strap
The Gecko VP 5+ immediately presents as a good-looking and highly functional vest pack for female and male runners. The body-hugging vest pack is made with a so-called 'Raptor Flex' 4-way stretch fabric and has an air-mesh harness. The chest fixings comprise two narrow 'minimalist' stretch straps with multiple attachment points and a lower 'Active Strap' with Velcro for quick closure and release. There are open-top mesh pockets on the chest straps for two 500ml soft flasks and an internal pocket in the rear for a hydration bladder.
Storage is generous: there is space for at least five liters of volume in the pack divided into a range of compartments. A main zipped rear pocket is supplemented by a large open-top stretch pocket. In addition, there are two smaller zipped pockets at the front and various stretch mesh pockets across the rest of the pack designed for easy access while running. Other details include an integrated bungee for external storage and/or compression, a key clip, a removable whistle and pole attachment points.
A vest pack that holds plenty of kit and has numerous pockets for bottles and essentials
Specifications
RRP:
$100 (US) / £85 (UK)
Gender specificity:
Unisex
Weight (empty):
251g/8.85oz
Hydration Capacity:
two 500ml bottles & two 250ml flasks, plus bladder (not included)
Colors:
silvretta & fluo pink / mykonos blue & fluo yellow / magnet & fluo yellow
Reasons to buy
+

Many pockets
+

Lots of features
Reasons to avoid
-

No specific version for women
-

Fiddly chest straps
-

Bladder not included
This 9L volume pack boasts numerous compartments and pockets, with a main compartment, (zipped at the top), as well as a velcro-topped stretchy outer pocket, which would be useful for quickly stashing clothing that you might need to access in a hurry. There are also mesh pockets for four soft drinking flasks – two 500ml and two 250ml – at the front of the shoulder straps.
You can further add a hydration bladder (not included) to the inside of the pack, and run a drinking tube out through a purpose-designed slot at the top of a shoulder. An internal zipped pocket is waterproof and can fit a large smart phone. There are two trekking pole attachment points, one for speed and one at the rear, the latter of which requires you to take off the pack. Other features include a small whistle and a reflective logo.
Spacious and tough enough for burly adventures, yet surprisingly light and lithe
Specifications
RRP:
$125 (US)/ £100 (UK)
Weight (empty):
398g / 14oz
Hydration Capacity:
2L/70 oz (reservoir included)
Reasons to buy
+

Easy-to-refill reservoir
+

Versatile (could even be a commuter pack)
+

Internal frame support
+

Copious amounts of storage
Reasons to avoid
-

Lack of durability
-

Not ideal for smaller women
This roomy pack will comfortably and securely tote all the gear, hydration, and snacks you need for several hours out. Though quite pliable and lightweight, it has some elements of a traditional backpack, offering some structure in back. While not a full-on internal frame, the lightly padded frame sheet makes packing, retrieving and refilling a bladder much easier than with flimsier packs, where considerable stuffing can be required.
The light weight combined with the structure and padding may also make this an option for backcountry snow sport, depending on gear, and its easy-to-wear design even led one tester to use the padded reservoir space for a laptop, making this an excellent commuter pack. Materials are tough and durable, and mostly non-abrasive, though wearing a t-shirt is going to work better than a tank top, where we noticed some chafing on exposed skin during a particularly long, hot walk.
While the model is unisex, easy-sliding sternum straps and another set of adjustable straps at the hips dial in the fit. That said, if you're petite or have a shorter torso, consider trying this one on before buying to ensure you can get the fit you want. Well-suited for day hiking, hut-to-hut trips, backcountry snowsports, commuting.
The best hydration packs for a precise fit
If you're looking for nimble and wonderfully wearable, this is undoubtedly one of the best hydration packs
Specifications
Weight (empty):
312g / 11oz
Hydration Capacity:
2L hydration bladder (included)
Colors:
Sangria / Magenta Purple / Sky Blue
Reasons to buy
+

Nimble and agile
+

Gender-specific fit
Reasons to avoid
-

Hydration tube is extremely long and fiddly
-

Not much storage space
This nimble, super-comfortable vest is a gem at the (economical) price. While space is limited as compared to others on this list, there's sufficient storage for a day adventure's requirements, such as raincoat or windbreaker, snacks and other essentials. We particularly liked the simple, convenient way that storage is arranged, with two deep, zippered pockets in back plus three easy-to-access stretchy pockets up front for an easy-grab of your phone, gels or sunscreen. If you're more a stuffer than an organizer, then having fewer, bigger pockets works better than loads of little ones.
Hydration is well-served by a 2L bladder that sits in back, and a drinking tube secured up front with a sternum clip. There was some fussing with the tube to find best placement for it so the hose didn't rub against a shoulder or arm, yet the nozzle didn't flop down against the abdomen. An option would be to cut the tube once you know best length, but I found a way to secure it as is underneath the sternum straps and it worked just fine. If you're not a bladder fan, you can sink an 18 oz bottle (not included) into a pocket up front. A gender-specific design helps dial in fit, but that said, our male and female tester both tested the male version, and found it could be quite easily adjusted to suit them both. However, if you're a woman who is either large-chested or more petite in stature, consider seeking out the woman's version for a more nuanced fit. Hikers and trail runners will appreciate the elastic holders for stowing poles. Well-suited to trail running, day hiking, scrambling.
A lightweight trail race vest with a minimalist design
Specifications
RRP:
$150 (US)/ £130 (UK)
Weight (empty):
370g / 13oz
Hydration Capacity:
1L, via 2 x 500ml/17 fl oz soft flasks (included)
Reasons to buy
+

Body hugging fit
+

Ideal for racing
+

Extremely light
Reasons to avoid
-

Limited storage space
-

No reservoir hook
-

Pricey considering minimalist design
For trail racers who prefer to carry their liquid in soft flasks instead of a hydration reservoir, the Race Ultra Pro 5 Vest is a very good option. It carries its two 500ml soft flasks in an angled position lower on the chest, but the liquid is easily accessible from the flasks long drinking tubes. It's a bit of a bare-bones, minimalistic pack, but there's also a surprising amount of storage in four elastic mesh pouches and three zippered pockets.
But the best part of this pack is that, no matter how full, it rides close to the body and doesn't bounce. (There are also dedicated cinch cord straps for stowing collapsible trekking poles.) All of those smart, intricate storage and design elements allow the wearer to run uninhibitedly without worry about the pack or its contents. There is room for a hydration reservoir and tube management ports, but, unfortunately, no hook or clip to hold the reservoir in place. The Race Ultra Pro 5 Vest is ideal for ultra-distance races, but it could be used for training runs, too.
Best hydration pack for value
Evadict 10L trail running bag
Designed by experts with plenty of space for mandatory gear on ultra trails of up to around 50 miles / 80km
Specifications
Sizes available:
: XS/S, M/L, XL
Gender specificity:
Unisex
Weight (empty):
285g / 10oz
Hydration Capacity:
1L bladder (included) & 2 500ml flasks
Colors:
Black / Bordeaux & beige / Petrol / Blue & black
Reasons to buy
+

Nice attention to detail
+

1L bladder included
+

Good for a beginner pack
Reasons to avoid
-

Fabric feels less durable
-

Feels a bit cheap
This well-thought-through pack has space for two liters of water in total – one liter is carried in the internal bladder (which is included) and two 500ml flasks (purchased separately) can be carried at the front of the bag. As well as the two front mesh pockets designed for the soft flasks, there are four more mesh pockets for gels, bars and a collapsible beaker. These are also located at the front of the pack for ease of access without taking off the pack. There's a main zipped compartment and inside that a zipped secure pocket for valuables (smartphone, keys, survival blanket and so on).
On the outside is a larger mesh pocket, which offers a place for a waterproof jacket or hat and gloves. The fit is quite neat. I am a UK10 and the S/XS feels just about right, although maybe a little tight on my shoulders (there is a size guide on the website). There are three front straps that can be moved to six pairs of different height placement points. The chest strap clips are large. Other details include a 110dB safety whistle, which is incorporated into a front pocket, and two elastic straps on each side to attach three-section foldable trail running poles. Overall, this well-priced pack has everything you need to train and complete your first ultra.
Best hydration pack specifically for women
A light and fast trail race hydration vest specifically for women
Specifications
RRP:
$155 (US)/ £115 (UK)
Weight (empty):
331g / 11.7oz
Hydration Capacity:
Two 500ml/17 fl oz soft flasks (included); room for 1.5L hydration reservoir (not included)
Colors:
Poseidon and night sky / Cayenne and porcelain rose
Reasons to buy
+

Designed specially for women
+

Feels light, even when full
+

Comfortable and compact
Reasons to avoid
-

Limited storage
-

Drinking tubes can be cumbersome
Ask any woman trail runner and she'll tell you that it's just not possible to wear a men's version of a hydration vest during a race or on a long run. The Advance Skin 8 Set W was designed to have a unique shape and style that eliminates pressure on the breasts when cinched down, optimizing comfort, load management and capacity. It is created specifically to adapt to a woman's curved chest, narrow shoulders and shorter torso length. The two 500ml integrated soft flasks are positioned below the chest, and also have a unique triangular shape and straws for effective hydration access.
It's a featherweight pack and hydration management system that keeps everything compact and close to the body, even when stuffed with extra gear. Additional features include a built-in whistle, pole-stashing options and room for a 1.5L hydration reservoir (not included). It's ideal for races, training runs and multi-hour fast-packing adventures alike.
Choosing the best hydration pack for you
A highly specialist piece of gear, the best hydration packs are not cheap and there are many variations out there. No matter how fast and light you plan to go, there are a number of hiking essentials that should always go with you into the mountains. The best hydration vest enables you to still carry those safety essentials, such as your waterproof, your trail running sunglasses, your headlamp, as well as little luxuries, like a hot drink in a hiking flask.
The choice you make will depend on personal preference and whether or not you're planning to use your pack for trail running adventures or simply for smash-and-grab, summit bagging hiking raids.
It's worth considering carefully how you will use your pack most often, and taking into account the following factors.
The best hydration pack: size
How long you will be out for – and whether you're running, fast walking or strolling – will dictate the size of the best hydration pack for you. In addition, if you plan to take part in trail-running races and events, you are likely to require a pack to fit all essential kit. There is a seasonal factor to consider too: In summer you will require less spare clothes compared to winter.
The best hydration pack: capacity
Many hydration vests focus on carrying water, so the space for other items is more limited. However, hydration packs vary from low-profile vest-style products (from 4L) to daypack style larger running packs capable or carting 20 liters or more, so there is a range of capacities to consider.
For a long event or training session, or a day of adventure, you will usually require four to 10 liters of storage.
The best hydration pack: pockets
Some people love lots of pockets and other people prefer a simpler pocket system. It's a matter of opinion, but if you do opt for a pack with pockets, it's essential for them to be easily accessible without having to stop and take the pack off. Small pockets for stashing gels, snacks and bits and pieces are really useful, especially if you can reach them while the pack is still on.
It is also useful to have some zipped pockets – which don't need to be so accessible – so you can ensure that valuables (car keys!) don't get lost as you run. A pocket that fits your mobile phone and that is easily accessible while you still have the pack on is a bonus.
The best hydration pack: fit
The aim of a running vest is to get a snug fit. The best vest packs should sit high on the back and shoulders and should not move around too much. It is important that the main part of the vest fits you comfortably on the shoulders but not too tightly because you want your arms to be able to move freely. Check that you can also adjust chest straps to give a neat fit.
Women should make sure the chest straps suit their chest size. Most straps can be moved up and down as well as tightened to give a comfortable fit.
The best hydration pack: materials
Packs should be made of robust materials to withstand the abrasion of the trails and use. Some have a water repellent treatment or they are made of waterproof fabrics. If you are doing an expedition race, it is worth taking some dry bags to stuff inside your pack for items you want to keep dry.
A bit of stretch in the fabric/design also helps with getting the packs on and off. Ladies, think about how hard it is to get a tight sports bra on and off! A lightweight mesh back with a bit of padding will be a good choice.
The best hydration pack: more details
Some clips and adjustors can be fiddly on vest packs so you should check that you can use them easily. Think about how it will be with cold hands or gloves. If you are long-sighted, it is not always so easy to clip the chest straps because they can seem to be too close to your eyes to focus.
A bungee compression strap on the outside of the pack is useful for carrying extra clothing that you might need in a hurry. A whistle is usually on the essential race kit list so check the pack has one of these, too. Sometimes a zipper will double as a whistle. Most vest packs have elastic straps for carrying trekking poles when you are not using them. Try this system to see if it suits you because some people prefer to carry them at the rear, while others at the side.
A seasoned writer and editor in the endurance sport space, Casey has worked with top athletes and coaches on training books and memoirs. A regular contributor to Women's Running, she especially loves writing about running and hiking adventures, which have taken her on trails around the world – including to the Indian Himalaya, the DMZ in Korea and the Tibetan Plateau. She lives in Colorado, where she's slowly chipping away at hiking all the state's '14er' mountains.
All the latest inspiration, tips and guides to help you plan your next Advnture!
Thank you for signing up to Advnture. You will receive a verification email shortly.
There was a problem. Please refresh the page and try again.