5 essential camping tips I learned from the British Army
Embedding with the Royal Engineers taught me a lot about setting up camp in harsh conditions, and respecting nature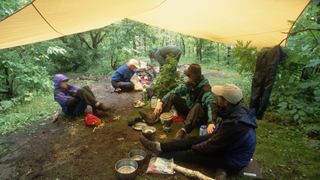 (Image credit: Layne Kennedy)
You can pick up camping tips in some unlikely places, and some of the best lessons I've learned came from a strange experience in 2018 when I had the opportunity to embed with the British Army during a military exercise in Norway.
I was working at Advnture's sister site TechRadar, covering the vast and vague topic of 'developing technology', when an email came through asking if I wanted to check out the Royal Engineers' tech at Exercise Trident Juncture - a huge NATO exercise designed to let member nations practice cooperating and working in harsh, cold conditions. It was set to take place in Norway in early November – and I somehow convinced my editor it was a good idea to let me go.
It was a fascinating experience – part press trip, part camping expedition. I haven't used all the skills I learned out there (particularly how to erect a radio mast in frozen ground) but I picked up a lot of tips that have served me well ever since.
A good tarp is invaluable
Some other armies and corps were shacked up in local hotels, some were in tents, and the Royal Engineers were billeted in an ice rink. The ice had been drained and cleared, but the building wasn't designed to house several hundred people, and suffered terribly from condensation. Water droplets accumulated on the ceiling and dropped down so frequently, it was like indoor rain 24/7. The army got around that by deploying tarps in strategic locations - most importantly over the sleeping areas which were separated from the rest of the rink with yet more tarps.
If you don't own one, it's well worth adding to your wishlist, even if you're not sleeping in an ice rink. See our top 10 uses for a tarp for more ideas.
Camping cots are awesome
On all previous expeditions I'd used a sleeping pad or thin air mattress under my sleeping bag, but here I had a camping cot to stretch out on, and it was great. They might not look like much, but by lifting you off the ground and providing a little give, a cot feels much more like a bed. It won't rival the memory-foam mattress you might have at home, but the improvement is stark. If you're car camping, I highly recommend borrowing one to try it out.
Not sure? See our camping cots vs air mattresses comparison to help you decide between the two.
Respect the weather
The army takes the cold very seriously; Cold injuries are very serious, and could result in people being sent home. As such, you had to use a foot warmer (a small padded drawstring bag) inside your sleeping bag, and if a civilian arrived without proper kit, they wouldn't be allowed to do anything. All journalists were given a kit list in advanced (including ski gloves, a hat that covers your ears, hiking socks, and walking boots), but perhaps not everyone got the memo. Some tech bloggers arrived on my third day wearing sports shoes, and were swiftly bundled into army regulation gear.
It'd be the same story if it was hot, wet, or windy. Make sure you know what's coming and pack accordingly.
Sleeping on your back is warmer
On my first night I slept in my pyjamas. On my second I went to bed in my base layer and trousers. On my third I wore my best fleece jacket on top, and pulled on a hat and glove liners as well, and it still wasn't quite enough to stop the cold biting through where my knees pressed against the sleeping bag, flattening its insulation. I'm normally a side-sleeper, but this was an occasion when I had to make an exception. You want to keep the loft as fluffy as possible, so lying supine is the warmest option.
Can't settle down any other way? Check out our camping for side sleepers guide to find out how to get a better night's rest.
Bathing is overrated
During the exercise, soldiers and civilians at the base were allowed a shower every other day. I took one on the first evening (brief and bitterly cold though it was), but that was it - after that, the pipes supplying water to the shower block froze and we all just had to go smelly instead. I expect the situation was quickly resolved, but not before I left.
I felt a little self conscious on the way home stuffed on a plane and then a bus within sniffing distance of strangers, and embarrassed by the state of my hair, but on the base itself, it didn't really matter. My theory was that we were all wrapped in so many layers, the stink was kept snugly inside, and a hat covers all kinds of sins.
All the latest inspiration, tips and guides to help you plan your next Advnture!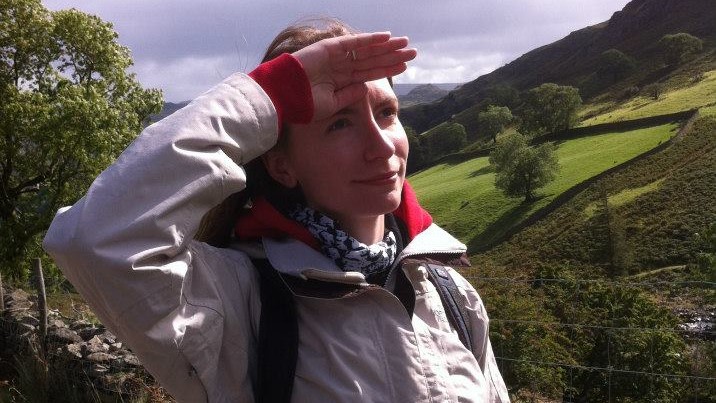 Cat is the editor of Advnture, She's been a journalist for 13 years, and was fitness and wellbeing editor on TechRadar before joining the Advnture team in 2022. She's a UK Athletics qualified run leader, and in her spare time enjoys nothing more than lacing up her shoes and hitting the roads and trails (the muddier, the better).