What does BPA-free mean? And is it really safer?
What does BPA-free mean? We explain where this chemical shows up in your outdoor gear, and how to keep yourself safe from harm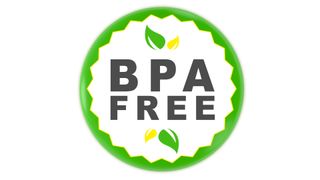 (Image credit: Infadel)
If you're shopping for a new hiking water bottle, you might be considering a plastic bottle owing to its lighter weight, durability and affordability – all major pluses. Many good quality water bottles come with a label advising you that they are BPA-free, which sure sounds like a good thing, but what does BPA-free mean, and is it really safer? We explain where this chemical shows up in your outdoor gear, and how to keep yourself safe from harm.
What does BPA-free mean?
BPA-free means that a product made out of plastic does not use an organic compound called Bisphenol A in its construction. BPA is primarily used in the production of polycarbonate plastic – the strong, transparent plastic that might make up the water cooler at your office, or the tupperware you use to bring your lunch to work. BPA is used in lots of outdoor gear including clothing and backpacks, but the main outdoor products that tend to come labeled as BPA-free are water bottles and hydration bladders.
Is BPA harmful to humans?
Naturally, when you see a product advertised as being free from a certain ingredient, you can deduce that the ingredient in question is potentially harmful to your health. Despite BPA being extremely widespread in many household products such as food storage containers and drink bottle caps since the 1950s, according to the Mayo Clinic it may pose several concerning health effects such as impacting the brain and prostate gland of fetuses, infants and children. It may also affect children's behavior and some research suggests a possible link between BPA and increased blood pressure, type 2 diabetes and cardiovascular disease.
Though all of that sounds concerning enough to give BPA a wide berth, the FDA has continued to rule out banning BPA from food products and packaging, though it continues scientific study on the effects of BPA. Consequently, BPA is found in a variety of products that you come into contact with every day, from clothing made with synthetic fibers to toys and even dental sealants. It is so widely used that a 2003/2004 study by CDC scientists found BPA in the urine of nearly all 1,517 people tested, indicating widespread exposure to BPA in the U.S. population.
But do you have to be wary of any and all products containing BPA? According to the CDC, exposure to BPA mostly comes from eating and drinking foods and beverages that have been stored in containers that use BPA, making your hiking water bottle and hydrations bladders the items of the most pressing concern among the gear in your outdoor kit. Further, the Mayo Clinic reports that heat may cause your plastic food and drinks containers to break down over time, and that is what causes the BPA to leach into your diet.
Is BPA free plastic really safe?
So given the concerns about BPA, you're definitely going to be looking for a BPA-free plastic water bottle when you're browsing plastic water bottles, but is it actually safer, or do we need to eliminate plastic water bottles altogether?
The main problem seems to be that BPA-free products often contain other chemicals that may also be detrimental to your health. A 2018 study by researchers at the University of Missouri-Columbia found that using BPA-free plastic products could be as harmful to human health as those products that contain the controversial chemical, particularly to the developing brains of fetuses.
In the same year as that study was published, National Geographic reported on similar research by Washington State University researchers which found that exposure to BPS, a common alternative to BPA, disrupted the genetic processes in mice. The article went on to propose that the various alternatives to BPA may all interfere with embryo formation and genetic development. It's important to note that these results were discovered in a lab setting, where the mice were inadvertently exposed to BPS as the result of the plastic caging they were being held in disintegrating, so while it doesn't necessarily translate directly to humans, it once again reinforces that the problem seems to be when plastic products wear down over time. So, it seems that just because you buy a water bottle labeled as BPA-free, you might not be totally off the hook.
With all that in mind, it seems as though the key is not just using BPA-free plastic, but using it correctly. Primarily, this means avoiding heat with your plastic water bottle and food containers, so don't put hot drinks in them, microwave them or wash them in the dishwasher, even if they say they are dishwasher safe.
How long can you use a BPA free bottle?
One other way to help ensure that your water bottle isn't leaking harmful chemicals into your diet is by not using it past its expiration date. This is a tricky one, because we all want to keep waste in our landfills to a minimum, and the emphasis today is on picking out durable gear and caring for it so that it lasts a long time. However, Hydrocell reports that after just two years, your BPA-free plastic water bottle may begin to break down. Further, this type of plastic is not typically recycled, so it's not the most environmentally sustainable option.
For a safer option, you're better off considering either stainless steel or glass among the various types of water bottles, though you should always check to make sure that those bottles are lined or coated with any substance containing BPA.
All the latest inspiration, tips and guides to help you plan your next Advnture!
Julia Clarke is a staff writer for Advnture.com and the author of the book Restorative Yoga for Beginners. She loves to explore mountains on foot, bike, skis and belay and then recover on the the yoga mat. Julia graduated with a degree in journalism in 2004 and spent eight years working as a radio presenter in Kansas City, Vermont, Boston and New York City before discovering the joys of the Rocky Mountains. She then detoured west to Colorado and enjoyed 11 years teaching yoga in Vail before returning to her hometown of Glasgow, Scotland in 2020 to focus on family and writing.