Strava versus AllTrails: the two activity apps compared
What are the pros and cons of two leading on-line platforms for runners and hikers?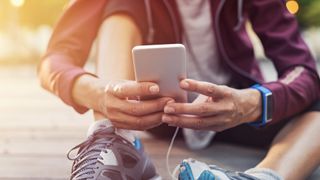 (Image credit: Getty)
Strava and AllTrails both give you access to a huge collection of trails and routes for outdoor activities like running, hiking and cycling. They also connect you to a huge community of like-minded people, but which one is right for you?
In this guide, we'll break down all the key similarities and differences between the two, including their paid membership options, so you can make the best choice.
What is Strava?
Strava, which is billed 'the network for athletes', was launched in 2009 as an internet service for tracking physical exercise. It uses Global Positioning System (GPS) data. The majority of users are runners and cyclists, although you can track many other types of exercise.
One of the main features of Strava is "segments". Segments are designated specific features or portions of a route, such as a climb, a tricky stretch of trail or part of an open-water swim.
Each time you complete a segment, the time is recorded. With a Strava Premium subscription (see below), you can compare your segment time to previous efforts and those of friends and other athletes.
The platforms also incorporates social network features. Like Facebook or Instagram, users can give 'kudos' to other people's performances and also comment on people's activities.
You can upload photos of your activity so it's possible to keep track of where oyu have run or walked, as well as showcasing to others what the route is like.
The routes that are recorded by users are accessible to view and for other people to follow. Details of the routes can also be downloaded as a file, such as GPX, for use by other people. However, the features available depend on whether you pay for the app, or you a free version.
There's also a 'heatmap' feature that shows the location of where more routes have been run, cycled, or walked.
There are some limited search filters, such as for athletes or segments, but this isn't the same as searches on apps such as AllTrails, where you can search for routes all over the world and with filters, such as location, distance or graded difficulty.
Strava can be used on desktop, or as an app on your smartphone. It is both iOS and Android compatible.
There is a free model, as well as premium paid-for subscription plan.
The growth of Strava
At the start, Strava was aimed at cyclists but then, in 2017, the platform added more social features. After this, plus a change of CEO, Strava started to offer new forms of tracking for runners, as well as other activities like hiking, indoor rowing etc.
Looking at the stats, in January 2022, Strava had 95 million active users, which was a 25% jump on the year before. Almost two billion activities were completed on Strava in 2021.
What does Strava cost?
You can use Strava for free, but to access the full set of features you'll need a subscription. In the UK, Strava Premium subscribers pay £8.99 per month or £54.99 per year. In the US, the costs are $11.99 per month or $79.99 per year. Students pay 50%.
For the Premium cost there are is a long list of features, including access to segment information such as leaderboards, as well as training logs, cumulative stats, a safety beacon with live location tracking, customised goals, performance analysis, grade adjusted pace, weather forecast and some retail discount perks.
However, one of the main features that attracts many people to pay for premium is the mapping. For example, you have the ability to download a file, such as GPX of someone else's route.
If you have Premium membership, you can also create routes from scratch on the website or automatically generate routes from the mobile app. Offline route maps are also available to download to your phone for offline use.
In addition, personal heatmaps can be accessed, which provide a view of the places you have run.
Pros of Strava
It's easy and free to track and log a wide range of activities.
It's a useful platform is you are keen to track and keep a record of your own activities.
You don't need a GPS watch to find out the pace you are running or cycling at, instead you just need a phone.
The app provides huge amounts of training data, from the basics such as distance, elevation and pace to grade adjusted pace, heart rate, cadence and segment comparisons.
If you pay for Premium there is a great deal of training analysis to access.
You can follow 'trends' in your training. Strava allows you to compare like-for-like routes.
You can see what the professional athletes are doing if you follow them on the platform.
There are many more training comparisons and features if you pay for a premium subscription.
You can keep up what your friends are doing, whether it's a run, walk, cycle or yoga session. It's a social media network for active people.
Other features such as mapping, downloading other's routes and heatmaps are really useful if you are looking for new places to run, cycle, walk or swim.
Strava can provide motivation. Seeing other people out exploring and training can motivate you to do the same, or similar.
Strava segments are a love/hate thing. Some people find them motivating, and use them as encouragement to go out and set new faster times.
Cons of Strava
Strava is aimed more at dedicated athletes than more casual runners and cyclists.
There are potential privacy issues. Strava shows the route that you ran or cycled on a map, so it can make it easy to find out where you live if you regularly start and finish at home. The best way to avoid this issue is to set a privacy radius.
The search facility is limited compared to other apps, such as AllTrails, if you are looking for new routes to follow.
The app can feel intimidating. Rather than providing motivation to some people, seeing all the activities that others post can end up making some people feel de-motivated.
For some, there is a fear of being judged by other users. Some people do not upload their slower or shorter runs, or they hide some of the details, because they worry they will be judged by other people.
As with all social media platforms, you only get a curated glimpse of other users' lives and training, which can give you a false impression.
What is AllTrails?
AllTrails can be accessed on a desktop and also as a mobile phone app. It is used for outdoor activities such as hiking, trail running, mountain biking, snow-sports and climbing.
The platform has a database of trail maps, which includes those created, generated and suggested by people who like to hike, cycle, climb and ski.
To use the desktop version or the app, you search for a location to discover a long list of trail suggestions. The focus is on places to go and views to see.
Each trail is graded for difficulty and includes distance, elevation gain, a map, directions of how to get to the start of the route, plus an overview of what to expect on the route.
The AllTrails app also allows you to connect with a community of people. You can share your activity experiences with members, or see what they are sharing.
You can also see photos taken by other people who have done the route, reviews by others, plus a weather forecast. The routes are not offered with step-by-step details of how to navigate.
The app is available in both Android and iOS versions.
The growth of AllTrails
Founded 13 years ago, the app now has 45 million members globally. AllTrails provides information about 400,000-plus curated trails worldwide. It also reports ore than 700 million logged miles.
Earlier this year, AllTrails revealed a new look and brand identify and more inclusive and connected community features. The AllTrails desktop platform and app have a fresher look, and the name of paid-for membership was changed from AllTrails Pro to AllTrails+.
What does AllTrails cost?
There are differences between a free and AllTrails+ version of the app. The free version is a basic membership that allows you to search for routes around the world. You can filter trails by activity, experience level, length, and elevation gain.
In the free version, users access maps on-line and create customised maps on the website and then use them in the app. It's also possible to track your own activity by recording activities and then adding details about the route, such as the terrain, trail conditions, as well as reviewing and adding photos.
All the routes and experiences can be shared with other people on the map through other social media platforms, such as Facebook and Instagram.
The AllTrails+ membership costs £29.99 per year or £2.50 per month in the UK, and $35.99 per year or $2.99 per month in the US.
Members have access to the same features as the free membership, plus the ability to have access mapping off-line. You can't download a route on AllTrails unless you pay for the pro membership.
There are also other details such as heat maps – heat maps show the routes that are most or least popular according to user input – plus an index for air quality and pollution, pollen count and satellite weather forecasts.
The AllTrails+ version offers off-route notifications to keep you on track while you re walking or running, as well as a lifeline feature so that family and friends know your location. If you pay for the pro versos you can avoid adverts.
Pros of AllTrails
AllTrails has a modern look and feel.
There ' database of more than 400,000 trails routes across the world.
It's easy to find trails according to area, or location, activity and grades.
There are many filters for searches so that you can find a route to suit your experience, fitness levels and aspirations.
There are reviews and details written by a community of like-minded outdoors people.
Cons of AllTrails
Offline maps are available for paid-up AllTrails+ members only.
If you have the free membership you can't use the maps on the app unless you have mobile phone reception.
There is limited detailed information about how to actually complete some of the routes, unless the person who uploads the route gives more detail.
If you want more than a basic overview of the route, you'll need to source these details elsewhere.
Summary: Strava versus AllTrails
While Strava and AllTrails are both useful platforms for people who enjoy being active outdoors, they have some distinct differences.
Strava is focused more on the training aspect of running, cycling and other sports. It's a place to log miles and "segments". Strava is often used as a place to compare like-for-like routes on your own and with others.
There is more of a "competitive" feel to the app and while some users will find this intimidating, others like the motivation to do more or push themselves harder.
There is a limited search facility, if you are looking for new ideas for routes, however this is not the same as searching the large database of routes offered on the AllTrails app.
AllTrails is an app for discovering new places to be active, whether you are a hiker, runner, cyclist or enjoy another sport. You can search for routes via many different filters, such as distance, elevation, perceived difficulty.
Each app has more features if you pay for a premium subscription.
Strava and AllTrails both have social elements to them. Strava is more akin to social media platforms such as Facebook and Instagram and there are some advantages – and disadvantages – of this format.
Why not give both Strava and AllTrails a try to see whether you like the apps, or not, and before paying for features?
All the latest inspiration, tips and guides to help you plan your next Advnture!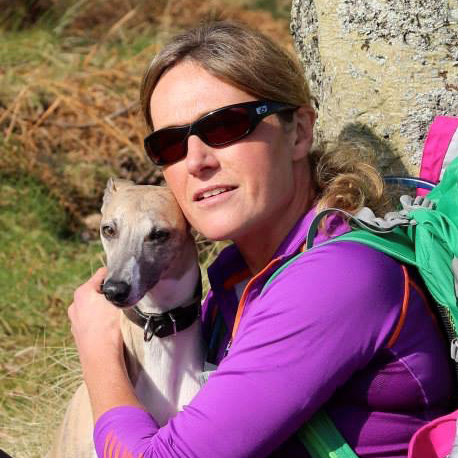 Fiona Russell is a widely published adventure journalist and blogger, better known as Fiona Outdoors. She is based in Scotland and is an all-round outdoors enthusiast with favorite activities including trail running, mountain walking, mountain biking, road cycling, triathlon and skiing (both downhill and backcountry). Aside from her own adventures, Fiona's biggest aim is to inspire others to enjoy getting outside and exploring, especially through her writing. She is also rarely seen without a running skort! Find out more at Fiona Outdoors.